5 Things to Know About the Grow Credit Mastercard
The Grow Credit Mastercard can help you build credit with qualifying subscriptions or bill payments. It doesn't charge fees or interest. Plus, it skips the credit check.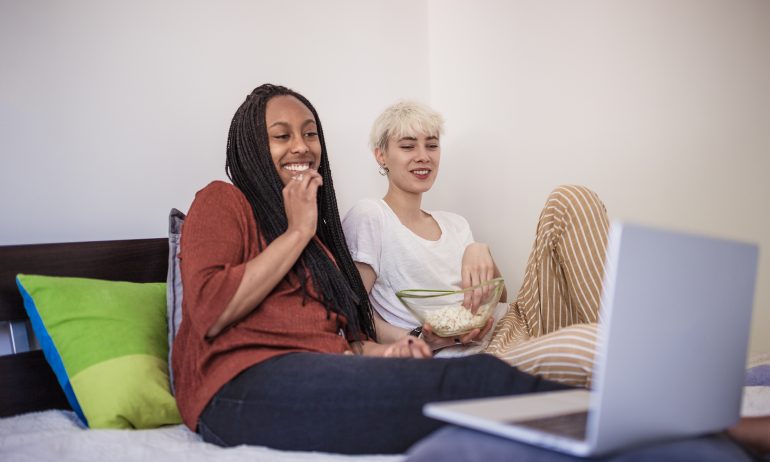 Many or all of the products featured here are from our partners who compensate us. This may influence which products we write about and where and how the product appears on a page. However, this does not influence our evaluations. Our opinions are our own. Here is a list of our partners and here's how we make money.
There's a new wave of — products from startup issuers that are exploring different ways of evaluating creditworthiness beyond traditional FICO scores and credit history. Among such products, the stands out.
Offered by the Grow Credit startup and issued by Sutton Bank, the card allows customers to choose one of three membership plans that help them build credit through qualifying subscriptions or bill payments. This is not an option found on typical credit cards.
Other noteworthy features include:
Given its unique structure, the card does have some limitations that may not be a match for everyone. For instance, you won't be able to carry a balance, and your spending power will be low.
Here's are five things to know about the .
There will be a "soft" credit check for identification purposes, which won't affect your credit scores. But instead of relying on a on your credit reports — which is common among most credit card companies when they evaluate applications — Grow Credit has its own proprietary technology that can look at income to determine creditworthiness, according to Joe Bayen, CEO and founder of Grow Credit.
One way the company does this is by requiring access to your bank account information through Plaid, a third-party service. The company's website says credentials are not shared with it, nor are they stored on its servers.
The lack of a credit check makes the card ideal for those with no credit or poor credit (FICO scores of 629 or below) who want to establish a credit history without the risk of taking on debt.
Payment for subscription services isn't generally factored into your credit reports, but here's how the makes it work:
Rather than extending a traditional line of credit, the card offers an that allows you to establish credit as you pay for qualifying monthly subscriptions that include eligible bills, TV, music and other streaming services. You pay off the bill in full each month and build credit in the process.
The virtual card is tied to one of three membership plans, depending on your eligibility. These plans allow you to build credit with qualifying subscriptions, each with a different limit. The company will let you know which plans you're eligible for, and you can make the final selection, but the membership tiers are as follows:
The extensive list of eligible subscriptions includes JustFab, Dollar Shave Club, HBO Now, HBO Max, PlayStation Plus, Xbox Live, ESPN+, CBS, Showtime, iHeartRadio, Amazon Prime, Disney+, MasterClass, YouTube Premium, Starz and DirecTV, among others.
Among the three plans, the free plan is the best option if you qualify. Otherwise, you're paying an annual cost of about $60 for the Grow membership plan and nearly $120 for the Accelerate membership plan. In that case, you're better off saving up to pay the security deposit on a because you can get that money back after you close the card if you maintain a good payment history.
The monthly spending limit on the can only be used to pay for subscriptions included in your membership plan.
The monthly spending limit is different for each membership plan, but it's only a fraction of the card's credit limit. For instance, with the free membership plan, you can only spend up to $17 per month, but your limit on the card is $204.
With the , carrying a balance from one month to another is impossible. You can only charge the eligible subscriptions to the card up to your available monthly spending limit. As a result, Grow Credit charges no interest or fees whatsoever. Grow Credit makes its money through and the cost of the paid membership plans.
Since you're required to pay on time and in full, you can't fall into a debt cycle with this card. Its sole purpose is to help you build credit.
Payments are reported to all three major credit bureaus — TransUnion, Equifax and Experian — which are the companies that record the information used to calculate your credit scores.
But those payments are reported as an , which is different from a revolving line of credit that is typically reported for traditional credit cards. An installment loan allows you to borrow money and pay it back with fixed payments, as opposed to the unpredictability of a traditional credit card payment.
The installment loan lasts for 12 months, but you can continue renewing it. Doing so will allow you to preserve the age of your active accounts, a major factor in your credit scores. Not renewing the loan may result in a temporary drop in your credit score if you don't have other sources of credit. This is standard across installment loans.