How to Send Money With a Credit Card
Most methods involve fees, though there are some exceptions. It helps to know your options and their costs.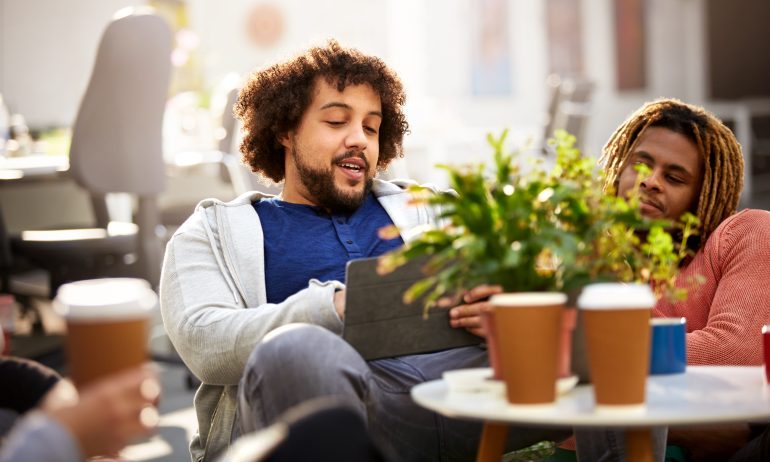 Many or all of the products featured here are from our partners who compensate us. This influences which products we write about and where and how the product appears on a page. However, this does not influence our evaluations. Our opinions are our own. Here is a list of our partners and here's how we make money.
If you need to send money to someone, it's typically cheapest to do so from a bank account. But if you don't have the funds available, your credit card can be an option. There are a variety of ways to send money with a credit card, but before you do so, be aware of the fees, interest or limitations you may be subject to.
A credit card cash advance is a short-term loan against your credit limit. You can access money by using your credit card at an ATM to withdraw cash, much like you would with a debit card. You can also withdraw money with the help of a teller at a bank branch, or use convenience checks sent to you by your card issuer.
Cash advances are a quick and easy way to access needed money, but they can be costly. You may have to pay a cash advance fee and ATM fee. Interest begins to accrue the moment you get the cash, and many cards charge an even higher interest rate for cash advances. Note that the amount you can withdraw is limited as well. Cash advance limits can be lower than the total credit limit you have on the card.
Peer-to-peer payment apps
You can link your credit card to your account in a payment app and use it to transfer money to others, much like you would with a bank account. However, you may be subject to additional fees when your credit card is the funding source.
PayPal: For personal transactions, meaning sending money to friends and family, you'll pay a fee of 2.9% of the transfer, plus a fixed fee of 30 cents. 

Venmo: There's a 3% fee when you send money to others using your credit card. If you use the Venmo Credit Card to send money, that fee is waived through Dec. 31, 2023.

Cash App: There's a 3% fee when you send money using a credit card.
You can't use a credit card to send money to others through Apple Cash, Google Pay or Zelle.
A way to get around paying fees with PayPal or Venmo is by using AmEx Send. This feature allows holders of eligible American Express consumer cards to send money to friends without the credit card fees. (Enrollment is required.) The people you send money to don't have to carry AmEx cards themselves. You add money to your Send account from your credit card to have it available to transfer to others. Whatever is added to your Send account appears as a regular charge on your card, much like any other purchase. It's not counted as a cash advance, but the charge won't earn any rewards.
You can use a credit card to fund a wire transfer, but your card issuer may treat it as a cash advance. That means you'll pay a cash advance fee, plus a higher interest rate. Plus, you'll be subject to a wire transfer fee.
Ready for a new credit card?
Create a NerdWallet account for insight on your credit score and personalized recommendations for the right card for you.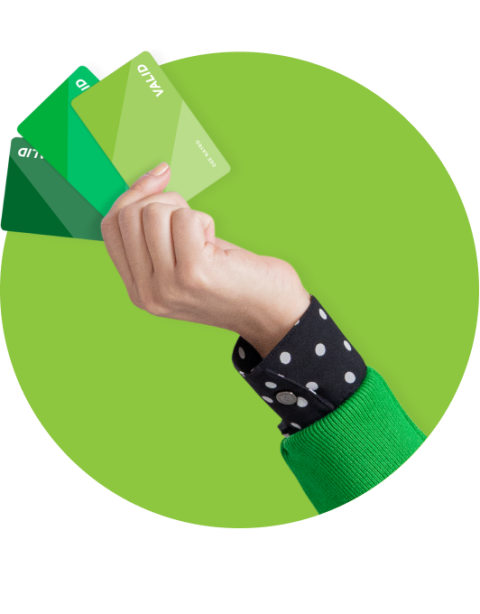 You won't have to complete a separate loan application or be subject to a credit check or fees. Accessing a loan this way takes just a few steps when you're logged into your account on the web or in the issuer's app.
However, access to cash isn't instant. It can take a business day or two to receive the money.
Plastiq is a payment service that allows you to pay with a credit card in situations where a credit card ordinarily wouldn't be accepted — think day care tuition, utility bills, rent and more. Besides allowing you to use your credit card to finance a purchase you'd ordinarily need to write a check for, it makes it possible to earn credit card rewards on these sorts of transactions. 
A drawback is the 2.9% fee. Also, you can use a Visa, Mastercard or Discover card with Plastiq, but not an American Express card. 
If you carry credit cards that earn cash-back rewards, you can redeem those rewards as a statement credit (which would lower your next credit card bill) or deposit to your bank account, and then apply the redeemed amount to what you send to someone else. 
With cards typically earning ongoing rewards of between 1% and 6% cash back, depending on the card and your purchases, it can take time to accumulate a meaningful amount of money. But this method doesn't involve the fees you'd incur by sending money in other ways.
Find the right credit card for you.
Whether you want to pay less interest or earn more rewards, the right card's out there. Just answer a few questions and we'll narrow the search for you.
Get Started
Get more smart money moves – straight to your inbox
Sign up and we'll send you Nerdy articles about the money topics that matter most to you along with other ways to help you get more from your money.