Walmart Rewards Mastercard vs. Sam's Club Mastercard: How They Differ
Both boast 5% bonus categories and elevated rewards on brand purchases. It all comes down to your spending habits.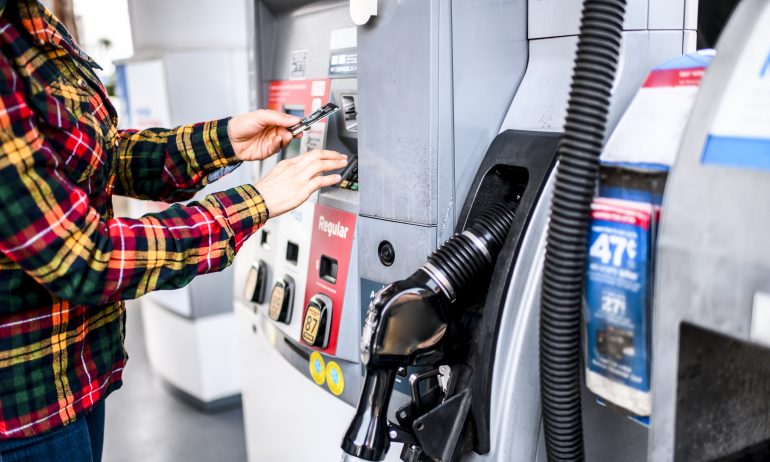 Many or all of the products featured here are from our partners who compensate us. This may influence which products we write about and where and how the product appears on a page. However, this does not influence our evaluations. Our opinions are our own. Here is a list of our partners and here's how we make money.
Walmart and Sam's Club are two of the largest retailers in the U.S. and are both under the Walmart Inc. family. Whether you're in it for the free samples or for the endless aisles of options, if you're a devoted Walmart or Sam's Club shopper, you may be eyeing the  or the Synchrony-issued for the potential savings either could offer.
Both $0-annual-fee cards feature 5% cash-back categories, not to mention solid rates on other kinds of spending, meaning they can be lucrative — and also high-maintenance.
But the two co-branded cards differ significantly in terms of spending flexibility, spending caps and rewards redemption, among other distinctive features. In the end, it all depends on your typical spending habits and what kind of shopper you are.
Here's what each card offers.
The  has an annual fee of , and you don't have to join a club with an annual membership fee to get it either.
Conversely, although the  also doesn't charge an annual fee, it does require cardholders to have a Sam's Club membership. A baseline "Club" membership costs $45 annually; a higher-tier "Plus" membership costs $100 a year.
Paying to be a Sam's Club member might make sense if it's your warehouse club of choice and if the card's rewards match up with your spending (more on this below). Plus, the card frequently offers a sign-up bonus, in the form of a statement credit, that may help cover the cost of a membership fee for the first year.
But the Walmart credit card has no such membership hurdle at all.
If Walmart is your go-to store and you can do most of your shopping online, then the is probably unbeatable. You'll get an unlimited 5% back on purchases at Walmart.com and on items you buy through the Walmart app. That's a stellar rate.
And even if you mostly shop inside brick-and-mortar Walmart stores, you'll still earn 2% back on every purchase there. Your incentives to shop within the Walmart brand are solid.
The same isn't necessarily true for the . Yes, you'll earn 5% back at Sam's Club-branded gas stations. But beyond that, whether you shop inside a physical Sam's Club or at samsclub.com, you're going to get only 1% back on your shopping unless you're a Sam's Club Plus member. And you'll have to shell out $100 to become one.
For those with only a baseline "Club" membership, it's a pretty paltry return on store shopping for a co-branded card.
The  earns unlimited cash back in its 5%, 2% and 1% categories. You don't have to worry about bumping up against a cap on rewards.
On the other hand, your total combined rewards on the  are capped at $5,000 per year. And the card's 5% gas category is also capped: You can earn that high rate on up to $6,000 in gas purchases each year, but once you hit that limit, you'll drop down to earning 1% back on gas purchases for the rest of the year.
This may be a moot point for many, as $6,000 is still well above . And even if you were to max that out, you'd still earn $300 in rewards each year on gas alone, not including the card's other bonus categories and the 1% you'd earn on gas after hitting the cap. That's a good chunk of change.
But a cap is a cap, and the doesn't have any.
With the , you can redeem your points for cash back in any amount and at any time (at a rate of a penny per point). Points can be redeemed for statement credit, credit toward online purchases, gift cards or for travel through Capital One's travel portal.
By comparison, rewards redemption is more restrictive for the . For starters, your rewards will be issued only once a year — in February, for the previous year's spending — and will be automatically loaded onto your Sam's Club membership at that time.
Those rewards are redeemable for cash back, a statement credit toward your balance or Sam's Club merchandise.
The wins out on travel, with a 2% cash back rate in the category.
Regardless of your membership tier, you'll earn only 1% back on travel purchases with the . The card 
The  can be very valuable for Sam's Club Plus members. At that membership tier, shoppers can earn 5% cash back for shopping at Sam's Club — 3% back with the card and 2% back on eligible in-club purchases (up to $500 in rewards annually).
This provides a valuable incentive to shop within the Sam's Club brand and is significantly better than the 2% back you'd get for in-person shopping at Walmart.
Keep in mind that if you're a baseline Sam's Club member, you'll earn only the base 1% rate on Sam's Club shopping.
The is an excellent credit card for gas guzzlers. Its 5% rate in that category is on par with, if not better than, what's offered by the  on the market.
As noted, there's a cap on those rewards, but the average American household won't come anywhere close to hitting it.
With the , the best you'll be able to do on gas purchases is 2% back for eligible brands.
The 3% back on dining that the  offers is also among the very best rates in that category, at least among.
And indeed it's better than the 2% back you'd earn at restaurants with the .
Probably not for most people. For starters, both cards already have complicated rewards tiers of their own; keeping track of both of them may make it even more complex.
Secondly, having both cards would be worthwhile only if you're both an avid Walmart shopper and are already a Sam's Club Plus member.
But it's more likely that you're either a big-box shopper or a wholesale club shopper. If you're the former, the is the superior pick. And if you're the latter ... well, the answer isn't as clear-cut.
That's because the rewards you'd earn with the  hinge on your membership tier. If you have the baseline membership, it may not be worth getting the card just because you shop a lot at Sam's Club. In fact, you'd earn the same rewards rate there with either card — 1% back — so it's a wash.
The Sam's Club card makes sense only if you're an existing "Plus" member or if a major portion of your budget is devoted to gas and dining out.
If you're not tied to either Walmart or Sam's Club and just want a straightforward card that can reward you well no matter where you shop, consider a general flat-rate rewards card like the . It earns 2% cash back on everything, no matter where you shop or what you purchase there: 1% back when you buy, 1% back when you pay it off.
Information related to the  has been collected by NerdWallet and has not been provided or reviewed by the issuer of this card.