What Is WebBank and Are Its Credit Cards Right for You?
Cards issued by WebBank aren't for everybody, but the bank is legitimate and safe to consider doing business with.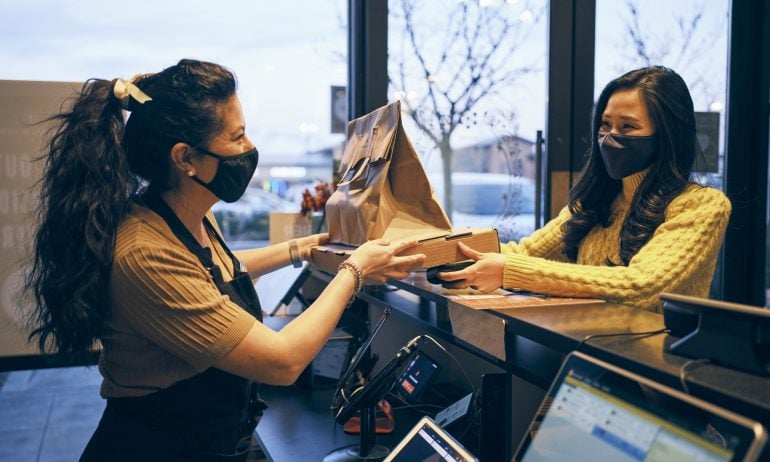 Many or all of the products featured here are from our partners who compensate us. This may influence which products we write about and where and how the product appears on a page. However, this does not influence our evaluations. Our opinions are our own. Here is a list of our partners and here's how we make money.
WebBank is a financial institution that issues credit cards and other financial products largely for brands that aren't directly in the banking business. It's similar to Synchrony Bank or Comenity Bank, issuers behind many co-branded credit cards for retail store chains.
WebBank, chartered in 1997 in Utah, is involved in traditional banking business. In terms of credit cards, it issues multiple products aimed at people with short credit histories, also called "thin" credit files. Indeed, NerdWallet recommends several offerings from its brand partners for people looking for or .
So WebBank is a legit bank and is safe to consider doing business with. That doesn't mean all its products — or those of its partners — will be right for you or that you'll have a good experience. But like other banks, it has extensive legal requirements at the federal and state levels. Its bank deposits, for example, are insured by the Federal Deposit Insurance Corp.
For the most part, credit cards issued by WebBank aren't mainstream cards. Generally, they're for people with credit challenges, especially those who don't have enough credit to qualify for other credit cards. NerdWallet recommends several of these cards for people in that situation. Here's a sampling of the marketing partners WebBank issues cards for:
The  has no security deposit requirement or annual fee, nor will you be charged late fees or foreign transaction fees. It also .
To determine eligibility for the card, WebBank can opt to not rely solely on credit scores and instead use a proprietary underwriting system that takes into account things like income, expenses, savings and debts. The card reports payments to the .
For those who don't have strong enough cash flow or credit history to qualify, Petal offers the , also issued by WebBank.
To get the , you will need some established credit history, even if it's limited or fair credit ( of at least 630). And while there's no security deposit, the card does have an annual fee of , and it doesn't earn rewards.
But WebBank can consider factors aside from just your credit scores — including your income and debt — to weigh your creditworthiness, and the card reports to all three credit bureaus. And even though the maximum credit limit of $1,000 is low compared with other cards in this category, the company can evaluate your account from time to time and potentially offer you a higher limit.
In short, it's an OK option for those with limited credit, but anyone with or higher can do better. Plus, as of this writing, there were a handful of states where this card isn't available.
The  is aimed at people with little or no credit history. It doesn't require a Social Security number or bank account to qualify, although depending on your creditworthiness you might be charged an annual fee of up to $29.
If you have a credit history, your credit scores are taken into consideration. But if you don't, Oportun's proprietary technology can evaluate things like your income, your job and field, your rent payments, your references and more.
Initial credit limits range up to $1,000, although the company will regularly review your account to see whether you qualify for an increase.
You won't earn rewards, but the card does report to all three major credit bureaus.
The once was designed for working professionals who were new to credit.
Hence, it used to be possible to get the card , or — in some cases — even without a Social Security number. But in mid-2021, the card's underwriting changed, and it now requires both a Social Security number and a traditional hard credit inquiry.
But there's still no security deposit or annual fee, and it's still possible to qualify for a credit limit of up to $5,000.
The card also , though its baseline rewards rate is 1% back on all purchases.
Beyond credit cards, WebBank, based in Salt Lake City, offers traditional banking services and retail financing and loans via other brands. For example, WebBank also partners with well-known brands such as Dell Financial Services, PayPal, and Yamaha. WebBank also is an issuer of unsecured personal loans, small-business loans and auto refinance loans through LendingClub.
WebBank's parent company is Steel Partners Holdings L.P., principally based in New York. In addition to banking, Steel Partners is involved in industrial products, energy, defense, direct marketing, logistics and more.