How to Ask for Feedback After a Job Rejection
Be specific and professional in your request.
Many or all of the products featured here are from our partners who compensate us. This influences which products we write about and where and how the product appears on a page. However, this does not influence our evaluations. Our opinions are our own. Here is a list of our partners and here's how we make money.
Asking for feedback after a job rejection may improve your chances of getting a job offer at your next opportunity. But keep your questions specific and your tone professional, says Amy Yandell, a North Carolina-based career specialist with coaching firm Ama La Vida.
Answering a general request for feedback requires more work by the hiring manager, decreasing the chances you'll get a response, says Yandell, who coaches clients living all over the country.
By asking specific questions, "you've already given structure to their answer," Yandell says.
Track all the money you make
See the ins and outs of your cash, cards, and bank accounts at a glance.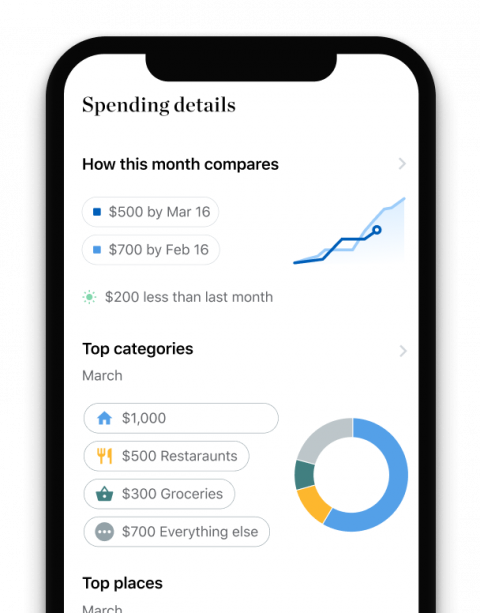 Yandell suggests targeting the aspects of your application or interview process that made you feel most insecure. Here's how you could do that:
1. Write down what you actually want the hiring manager to tell you. Don't worry right away about phrasing your questions professionally. You'll be able to craft a better request for feedback once you have clarity.
For example, one of your first thoughts might be, "Why didn't I get hired? I thought I was a perfect fit."
2. Streamline those thoughts into a few questions. Make it easy for someone to respond to your feedback by asking just three or fewer questions that are most important to you.
Following the example above, perhaps you decide to ask, "Was I qualified for this role?" or "Could you tell me more about where my qualifications or experience may have fallen short?"
3. Polish your final draft. Be courteous and professional in the email you actually send (or the phone call you make). Express gratitude for the opportunities you had throughout the interview process.
So, your final draft might say, "I appreciated the opportunity to learn more about your company and the position. I'm always looking for ways to improve in my career, so I'd like to get some feedback about why I wasn't right for the role. Could you tell me more about where my qualifications or experience may have fallen short? Thank you for your time."
Another way to improve after a job rejection
Even if you ask specific questions, it's possible you'll receive a generic response, according to Diane Farrell, career services director with the University of North Georgia.
"There are all kinds of reasons you might not have been selected," says Farrell, whose work in career services has spanned two decades and included stints at colleges in California and Florida, as well as Georgia. "Often they'll just say, 'We just had someone with more experience.' Sometimes it's the truth."
If you've been job hunting without success for a while and haven't received much feedback, take it upon yourself to note trends. Say you're typically getting initial interviews but aren't being chosen for the next round. In that case, you likely need help improving your interviewing skills.
Farrell suggests working with a career coach. That kind of professional could critique your interviews and help you hone your techniques, as well as advise you on the kinds of jobs to apply for and help you polish your application materials. There are a variety of organizations that offer career help, including free services.
If you're a college graduate, Farrell suggests contacting your alma mater, whose career center likely works with alumni.
"Even if it's not totally free, it's less expensive," she says.