Credit Bureau Phone Numbers Put You in Touch With Help
Calling can be a fast way to request your credit report, file a dispute or freeze your credit.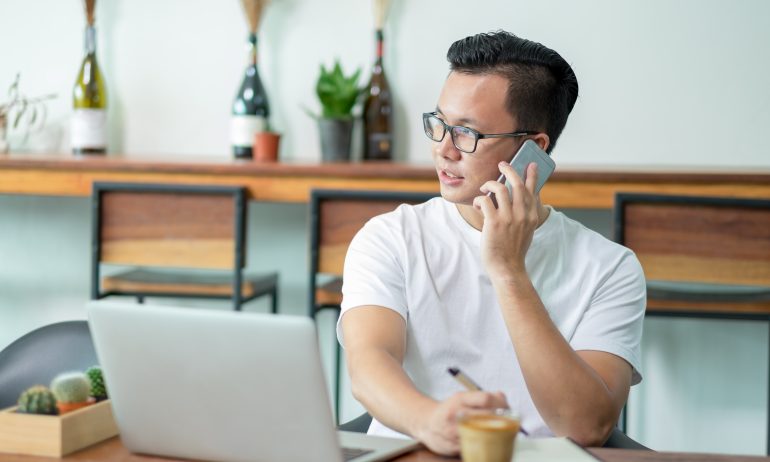 Many or all of the products featured here are from our partners who compensate us. This influences which products we write about and where and how the product appears on a page. However, this does not influence our evaluations. Our opinions are our own. Here is a list of our partners and here's how we make money.
The three major credit bureaus in the U.S. are Experian, Equifax and TransUnion. There are plenty of reasons why you might need to contact one of them, including disputing an item on your credit report, freezing your credit, or reporting fraud or identity theft.
While the major credit bureau websites offer the ability to do some of this online or by mail, sometimes talking to a customer service representative might be the best choice, especially if you need to talk through a complex problem or want the extra peace of mind knowing that your issue is in the hands of an actual human.
Credit bureau customer service phone numbers
Each major credit bureau has a main customer service support phone number:
TransUnion: 888-909-8872.
Once you call, you will either be prompted to answer a few questions or will be directly connected to an agent who can route your call based on the action you'd like to take.
Credit bureau self-service websites
Each of the credit bureaus has a self-service page on its website dedicated to common customer questions and popular services. Experian, Equifax and TransUnion offer users the ability to:
Dispute an item or issue on a credit report.

Freeze and unfreeze your credit (or the credit of a minor or incapacitated person you're helping).

Report or monitor fraudulent activity or identity theft.
These self-service pages also allow you to complete these actions online and by mail. Many contain downloadable and printable forms for mailing as well as secure portals where you can submit requests virtually.
When initiating a phone call with one or more of the credit bureaus, be prepared to answer questions designed to verify your identity.
You'll likely be asked for your full name, date of birth, Social Security number, and current and former addresses. Having this information accessible will ensure the call goes smoothly and prevent you from having to call back later.
When you need to contact all bureaus vs. just one
In most cases, you will need to contact all three credit bureaus separately if you have an error to dispute or want to freeze (or unfreeze) your credit. There is only one exception: fraud. If you call one of the credit bureaus to ask for a fraud alert, that bureau will report it to the other two bureaus.
On the other hand, if you find an error in one credit report, you should request and view your credit reports from the other bureaus to see if that error is there, too, and make a separate dispute, if applicable.
If you need more information about any of these potential actions or want to decide which form of communication — phone, mail or online — best suits your needs, check out our detailed guides:
How to dispute errors on your credit report
Regularly reviewing your credit reports to check for mistakes or fraudulent activity is a good habit to set. Errors in your credit report could negatively impact your credit score, so disputing them could pay off.
See our guides on how to dispute errors on your credit report for more details:
How to report fraud or identity theft
Fraud and identity theft are issues that you want to handle swiftly. To report identity theft, you need to call one of the credit bureaus, as well as the Federal Trade Commission and any companies involved. You should also place a freeze on your credit to further protect it.
Once you notify one bureau of identity theft, it will notify the two remaining credit bureaus. This way, you only need to make one call to get extra scrutiny to any applications opened in your name. However, to freeze your credit you will need to call all three bureaus separately.
How to freeze your credit
Freezing your credit simply prevents you — or others — from opening credit accounts in your name. Don't worry: You'll still be able to use your existing credit as you normally do. Placing a freeze is free, as is temporarily unfreezing when you want to apply for credit, and it won't affect your credit score.
See our guides on how to request a credit freeze from each of the bureaus:
How to request a copy of your credit report
Your credit report is a detailed history of your credit usage. You can request a copy of your credit reports from the three major credit bureaus. Due to the COVID-19 pandemic, you are eligible to get a free weekly report through April 20.
Note that credit reports don't include your credit score. You can check your credit score for free with NerdWallet, personal finance websites or some banks and credit card issuers.
Get score change notifications
See your free score anytime, get notified when it changes, and build it with personalized insights.