Does Checking My Credit Score Lower It?
Checking your own credit won't hurt your score. It's safe and smart to check it often.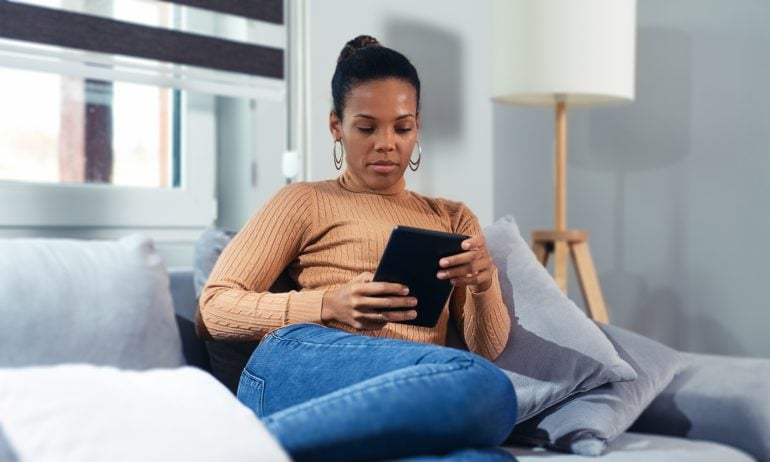 Many or all of the products featured here are from our partners who compensate us. This influences which products we write about and where and how the product appears on a page. However, this does not influence our evaluations. Our opinions are our own. Here is a list of our partners and here's how we make money.
If you check your credit score yourself, it doesn't lower it. But if a lender or credit card issuer does, it might.
Either way, you'll see an "inquiry" on your credit report. It means that someone — you or a lender — pulled your credit. (A credit report is your track record with credit. Your credit score is calculated from data in your credit reports.)
If you have applied for credit, you're likely to see the lenders or card issuers listed on your report. You may also see collection agencies, lenders to whom you have not applied and records of when you checked your own credit.
When does checking my credit score lower it?
"Hard inquiries," also called "hard pulls," are the kind that can cost you points. They happen when someone pulls your credit for the purpose of deciding whether to extend credit (or additional credit) to you. These hard inquiries should not happen without your knowledge or consent.
You can review your hard inquiries on NerdWallet's free credit report summary, which updates weekly. You can also check your free weekly credit reports at AnnualCreditReport.com to see who has looked at it in the past two years.
A hard inquiry might cost you up to five points according to FICO, the creator of the most widely used scoring formulas. With VantageScore, an increasingly popular credit scoring model, a hard inquiry is likely to cost even more.
In contrast, a "soft inquiry" or "soft pull" occurs when you — or a creditor looking to preapprove you for a loan or credit card — check your score. A soft inquiry has no effect on your credit score.
So, if you apply for several credit cards close together, you might see a significant drop in your credit scores. Before you begin applying, take time to conduct research on the best credit cards for your specific financial needs, while keeping eligibility requirements in mind.
A hard inquiry stays on your credit report for two years, but any effect on your credit score fades sooner than that.
Get score change notifications
See your free score anytime, get notified when it changes, and build it with personalized insights.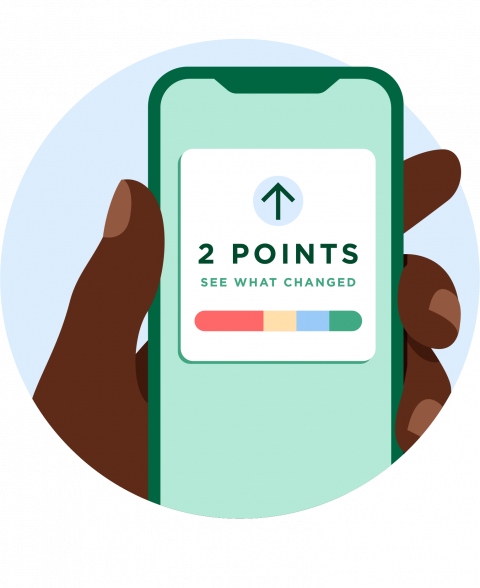 Why checking your credit is smart
Before you apply for credit, it makes sense to have an idea of what the lender or credit card issuer will see when evaluating your application. Knowing your credit score can keep you from needlessly losing points by applying for products you won't qualify for.
Also, knowing where you stand gives you the opportunity to polish your credit score before you apply for credit.
Frequently asked questions
Is checking my credit score free?
Why does your credit score go down when you check it?
How many points does your score go down for an inquiry?
How to check your credit score without hurting it
Keep these items in mind when you check your credit score:
There are many kinds of credit scores, often with several versions. When you monitor your credit score, be sure to use the same credit score and the same version of it each time. Otherwise, you're comparing apples and oranges. Credit scoring models measure mostly the same things, but they may weight them differently and may use different scales.

You don't need to buy credit monitoring or identity theft protection to see your scores. You have several ways to get your score for free. They may come with a credit card or you can get a free credit score from NerdWallet, which updates weekly.
In an age where data breaches and identity theft are common, checking your score regularly is just good credit hygiene.
Keep up with your credit score
We'll let you know when your score changes, and provide free insights for ways to keep building.