How to Freeze Your Credit With Equifax
You can freeze and unfreeze your Equifax credit file online, by phone or by postal mail. Online is the fastest.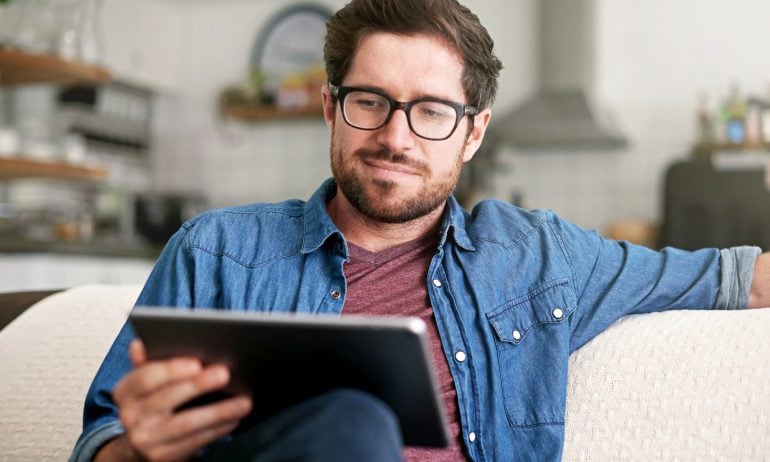 Many or all of the products featured here are from our partners who compensate us. This influences which products we write about and where and how the product appears on a page. However, this does not influence our evaluations. Our opinions are our own. Here is a list of our partners and here's how we make money.
If you're looking to keep your credit data from being accessed, the best way to protect it is a credit freeze, also known as a security freeze. Credit freezes are free.
A credit freeze makes your credit report off-limits to anyone who does not already have access to it. No one else will be able to check your credit until you lift the freeze. That means if scammers try to misuse your personal data to open a fraudulent credit account, they are unlikely to be approved.
Note that a freeze does not affect your ability to use the credit accounts you already have, and it has no effect on your credit score. You can still monitor your own credit while it's frozen by getting reports from AnnualCreditReport.com and by signing up for a free credit monitoring account, such as through NerdWallet.
Here's how to do an Equifax credit freeze:
Freeze your Equifax credit report online
The easiest way to freeze your credit is via Equifax's website. You'll be asked for your name, address, Social Security number and other information to verify your identity in order to set up a password-protected "myEquifax" account. When freezing and unfreezing online, you don't need to set a PIN.
The page where you begin looks like this: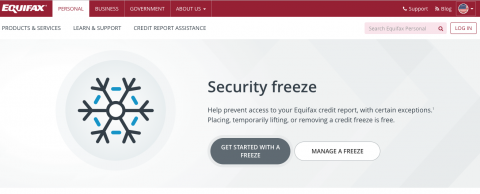 Freeze your Equifax credit report by phone
You can request an Equifax security freeze by calling 888-298-0045.
You'll need to give your Social Security number, street address and state of residence. You'll have the option to get a one-time PIN by text or to answer some security questions in order to verify your identity.
Freeze your Equifax credit report by mail
If you'd rather set up a security freeze via postal mail, the address is: Equifax Security Freeze, P.O. Box 105788, Atlanta, GA 30348.
You'll need to include your full name, including any suffixes, your address, Social Security number and date of birth.
Equifax also asks that you include copies of documents that verify your name and address. Acceptable ones include a passport, driver's license, military ID, tax documents, bank statements, utility bills, etc.
If you are requesting a freeze on behalf of a minor or other protected consumer, you'll need to provide information for the person whose credit you want to freeze as well as documentation that shows you have the authority to make the request.
Once your Equifax credit freeze is in place
Because credit reporting agencies don't share data for freezes, just for fraud alerts, you'll need to request a freeze at the two other major credit bureaus. NerdWallet has guides for freezing your Experian and TransUnion credit reports as well.
Keep track of your password and a PIN if you received one. Though it's possible to retrieve lost account-access information, it's less hassle and faster if you can access it when you want to.
When you want to use your credit, follow our guide on how to unfreeze your credit. You can temporarily lift the credit freeze in order to apply for a new account.