How to Make Money in One Hour: 7 Realistic Ideas to Try
Sell something of value, or help a neighbor in need to make real money in one hour. Try a few other popular ways if you have more time.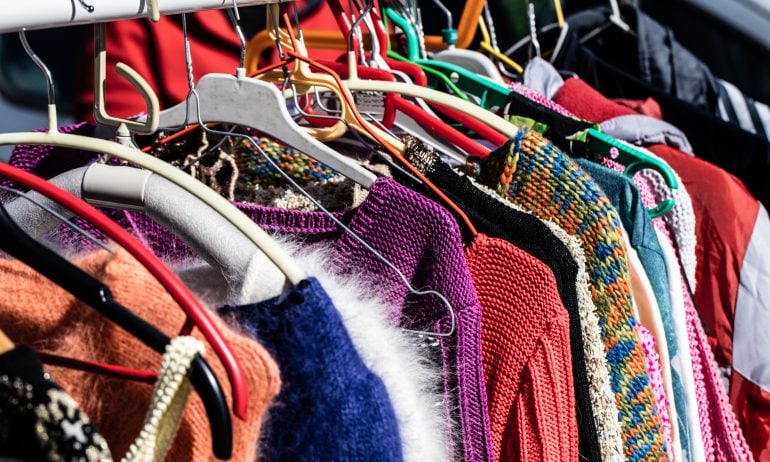 Many or all of the products featured here are from our partners who compensate us. This influences which products we write about and where and how the product appears on a page. However, this does not influence our evaluations. Our opinions are our own. Here is a list of our partners and here's how we make money.
Good money doesn't always come easy, but there are legitimate ways to find fast cash. Want the money right away? Chances are you'll need to part with something nice or provide a service. Other methods may take a little longer.
Bottom line: Don't quit your day job, but do try these realistic ideas to make an extra buck in an hour.
1. Sell your gently-used clothes to a thrift store
There are plenty of places to sell clothes online, but it takes time and patience to create a listing and complete the transaction. The fastest way to make money from what you don't wear anymore is to deal with a thrift store, in person. Try selling your stuff to a small-business shop near you, or to a store with a nationwide presence like Uptown Cheapskate. The company says it'll pay cash in around 30 minutes if it likes what you're offering. Got growing kids? Try the Once Upon A Child chain if there's a store near you. Here, you can get paid cash on the spot for clothes, shoes, toys and even furniture.
2. Sell sought-after gear to a pawnshop
Did your music career stall before it ever started? A local pawnshop may purchase your musical instrument, jewelry, electronic device or a range of other gear directly. Alternatively, you can take a pawnshop loan, where the shop lends you money — about $150 on average, according to the National Pawnbrokers Association — and holds your item as collateral until you can pay it back. Pawning an item, as it's known, comes with fees. Selling it outright is the way to make money in short order, with no strings attached.
3. Sell gold or other precious metals
You probably have a local jeweler or coin shop nearby that buys gold and other precious metals. Offloading old jewelry can be a quick way to make good money, depending on how many ounces you have. However, making a hasty sale could leave precious money on the table. Before accepting a low offer on a potentially valuable heirloom, it'd be wise to find a professional appraiser, though this may add upfront costs and take longer than an hour.
4. Sell your spare change
Technically, this isn't making money, but who wants to lug around a 10-pound jar of coins or pay for gas with quarters? A coin kiosk is a fast and easy way to trade your nickels and dimes for dollar bills, but it's not free. Popular option Coinstar charges an 11.9% service fee and a $0.25 transaction fee to get cash. If you're OK with that, it's a legit way to get some spending money in an hour. Choosing an eGift card from Coinstar is a fee-free way to cash in your coins. Alternatively, your bank may turn your rolled coins into cash at no charge.
Track all the money you make
See the ins and outs of your cash, cards, and bank accounts at a glance.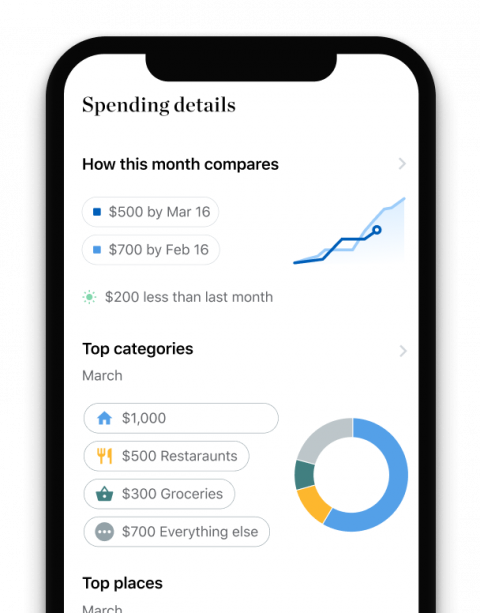 5. Walk a dog or feed a pet while your neighbor is away
Do you have a way with animals? If so, tell your pet-owning neighbors and friends you'd be happy to help out. Walk a dog or feed a cat and scoop its litter box when the owner can't, and charge a fee per visit. Tell your client you'd prefer to be paid after each visit, and offer to accept Venmo, Cash App or Zelle to make it easier for them to pay up. Apps like Rover and Wag can help you find clients if word-of-mouth takes more than an hour.
6. Babysit a kid for a great hourly rate
Parents need nights out, and a reliable sitter can give moms and dads precious peace of mind while they hit the town. Babysitting is a classic way for a responsible person to make a quick buck. How much you can earn varies, but according to child care site UrbanSitter, the national average to watch one child is around $20 an hour. Earn a trustworthy reputation and you'll be booking sitter gigs left and right. Plus, you can expect parents to settle up on the spot.
7. Whip your neighbor's yard into shape
If you're up for it and have the right gear, you can get paid to sweat it out in the yard. Scan your neighborhood for houses with a yard in need, and swing by to make your pitch, with lawnmower, rake or garden shovel in tow. A lawn care pro can net between $50 and $210 per yard, depending on the size, according to Angi.com. As a nonprofessional, you should probably expect less.
Other popular ways to make money in one hour usually come with a catch
Earn cash (or pennies) back with rewards apps, in time
Money-making apps are definitely a thing, and they can pay off for those who are diligent. The catch? You usually have to spend money to make money. Apps like Ibotta and Rakuten reward shoppers with cash back for buying stuff from affiliated partner stores. With Rakuten, what you earn can show up in the app quickly, but the company only sends payments out every three months, and you need a minimum balance of more than $5 to cash out. No one-hour payday here.
Turns out taking surveys for money isn't the most efficient way to make money either.
Rideshare services are a good way to earn full-time pay or extra cash, but you need to have a few important things in order to become an Uber driver or Lyft driver. Requirements include a valid U.S. driver's license, an eligible 4-door vehicle and a background check. So, if you're just starting the process, that first payday could take a minute, figuratively speaking. But once you're set up, you can get paid instantly when you use each company's debit card account.
Want to drive food or packages instead of people? Making money with DoorDash and other popular services like Instacart and Amazon Flex takes time upfront to get started, too.
If you're hoping to transition your fast-cash work into longer-term income, there are lots of opportunities to consider. Making steady money takes time (read: more than one hour) and effort, but the growing gig economy has produced more flexible work options than ever. Plus, work-from-home jobs are in demand and often pay more.