How to Write a Credit Dispute Letter to Fix Credit Report Errors
A credit dispute letter includes personal information and enclosures that help credit bureaus investigate mistakes.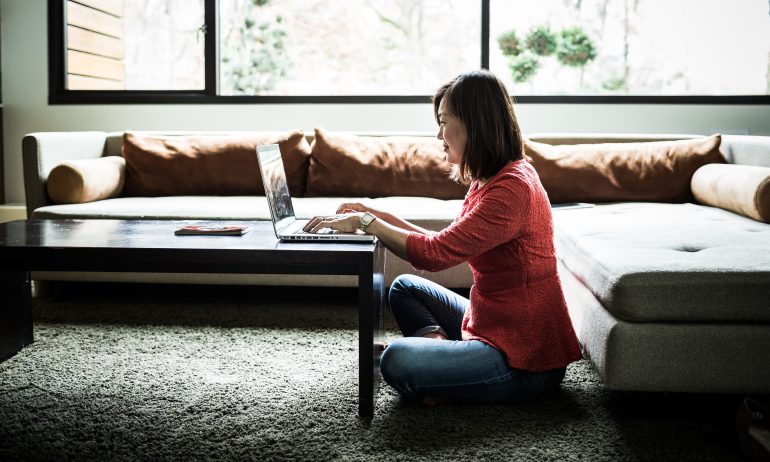 Many or all of the products featured here are from our partners who compensate us. This influences which products we write about and where and how the product appears on a page. However, this does not influence our evaluations. Our opinions are our own. Here is a list of our partners and here's how we make money.
Disputing your credit report when you find a mistake helps prevent dips to your credit score that could have negative financial consequences, including higher interest rates on loans or credit cards or being denied these products altogether.
Consumers should be "proactive and vigilant about monitoring their credit," says Desmond Brown, an assistant director of the Consumer Education and External Affairs division at the Consumer Financial Protection Bureau. "If consumers see something that's not correct, they should take proactive steps to find out what it is and make sure that their credit reporting companies are actually processing the accurate information."
What is a credit dispute letter?
A credit dispute letter is an explanation of an error or outdated information on your credit report that you send to one or all of the three major credit bureaus, along with a dispute form you can download from Experian, Equifax and TransUnion.
You'll want to dispute the credit report at the bureau that issued it. Sometimes it might be just one credit report, or it might be reports from all three bureaus. This is why checking all of your credit reports regularly and comparing them to one another is a good financial habit.
The goal of a credit dispute letter is to get your credit report corrected and, if necessary, to notify any lenders or employers of the updated information, so the mistake doesn't continue to impact your credit score.
Disputing your credit report is free and there are no limits on how many times you can file a dispute. Filing a dispute doesn't harm your credit score, but there could be a bump in your score if you successfully get an error removed.
And while it's tempting to file your dispute using multiple methods, it's important to pick only one (by mail, online or phone). If you dispute the same error through multiple channels, it could create confusion for the bureaus and lengthen the process of having the issue resolved.
What credit report errors can you dispute?
You should keep your eye on various things as you regularly review your credit reports. However, what you're really looking for are tradeline disputes.
Tradelines include "your credit account information, your credit history" — things Jonah Kaplan, who leads the consumer reporting markets program at the Consumer Financial Protection Bureau, describes as "'accuracy disputes,' in which the consumer suspects that there's something in there that is inaccurate."
It might be time to write a credit dispute letter if your credit report lists:
Inaccurate account status information. For example, your credit report shows you had a late payment when, in fact, you paid on time.

Wrong account numbers. The numbers on one of your accounts are transposed or otherwise incorrect.

Inaccurate credit limits or balances on existing accounts. Correcting this information can be essential to establishing your overall credit utilization, especially if one of your credit limits has increased or you've recently paid off a loan or other balance.

An ex-spouse is still listed on a loan or credit card account. Removing a spouse from your accounts after divorce is vital in closing that chapter in your life and prevents you from being responsible for your ex's financial habits and behavior.
Some errors could be evidence of identity theft, such as addresses where you've never lived or accounts you don't recognize.
Errors not worth disputing
Smaller mistakes on your credit report that might not be worth disputing because they don't impact your credit score are called "header errors," according to Kaplan. For example, a misspelled name or an outdated employer or phone number won't negatively affect your credit score.
Get score change notifications
See your free score anytime, get notified when it changes, and build it with personalized insights.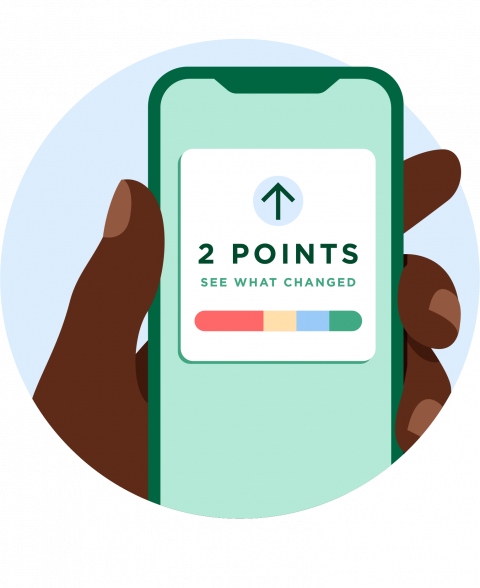 Information to include in your dispute letter
Each credit bureau offers a downloadable dispute form that you should fill out and mail to initiate an investigation. In your accompanying dispute letter, you'll want to include personal information as well as information related to the dispute:
Social Security number (optional).

The account number of the tradeline you're disputing (e.g., account number found on your utility bill, student loan bill or mortgage statement).
Account number (should match the account number listed in the personal information section).

Dates of the disputed information.

Type of disputed information.

A detailed explanation of what is inaccurate on your credit report.
As part of your dispute letter, you'll want to send copies (not original documents) to the credit bureau(s) to make your case. Examples of enclosures include your credit report with the incorrect information listed, previous billing statements or a payoff statement.
Here's how a sample credit dispute letter might look:
Section 1: Personal information
[Consumer report number/ID]
[Driver's license number]
Section 2: Date of letter
Section 3: Credit bureau information
Section 4: Body of letter
Dear [Equifax, Experian or TransUnion]:
After reviewing my credit report, I found an error that needs to be investigated. Below is an itemized list of the incorrect item(s), followed by a detailed explanation of the error. I have also included copies of relevant documents to help your investigation.
Section 5: List of errors to dispute
Incorrect item (No. 1, if listing multiple errors):
Date or time frame associated with the error.

Detailed explanation of the error.
Section 6: List of enclosed documents
A copy of my credit report with my account number highlighted.

Statement with correct account number listed.

Documentation from lender about credit limit increase/decrease.
Thanks for your help with this matter.
Pros and cons of disputing by mail
Like with each dispute method, there are pros and cons to disputing an error in your credit report by mail.
Pros of mailing a credit dispute letter
Writing a letter gives you all the space you need to go into detail about your dispute. And, through the writing process, you can edit your letter to ensure your argument is clear and thorough.
Being able to include your enclosures with your letter is also a nice feature — whereas disputing over the phone would require you to mail in documents for proof anyway. With a letter, you're filing the claim and providing the evidence in one piece of mail.
Cons of mailing a credit dispute letter
Sending a dispute letter means that you'll be sending personal documents through the postal service to a P.O. Box. Using certified mail and getting a receipt should provide some protection and peace of mind.
The other downside? Sending a letter might tack on a few days to your timeline. Whereas an online dispute is received instantly, the postal service will require a bit more time to get your letter to the credit bureau.
Where to mail your dispute letter
You'll need to send a dispute letter to the credit bureau whose credit report shows the error or issue in question. Not every issue appears on all three credit reports because not every lender reports to all three bureaus. This is why thoroughly checking your credit reports is vital and can save you time.
The credit bureaus offer a downloadable dispute form that you should print, complete and include with your letter and enclosures. Mailing your letter and a completed dispute form will help ensure that you give the credit bureaus the fullest picture of your dispute.
To dispute an item on your Experian credit report by mail, send your letter, along with a completed copy of Experian's dispute form, to:
To dispute an item on your Equifax credit report by mail, send your letter, along with a completed copy of Equifax's dispute form, to:
Equifax Information Services LLC
To dispute an item on your TransUnion credit report by mail, send your letter, along with a completed copy of TransUnion's dispute form, to:
TransUnion Consumer Solutions
How long does it take to have the dispute resolved?
Like credit disputes made online or over the phone, the credit bureaus have 30 days (sometimes 45 depending on the case's complexity) to investigate and five business days to notify you about their findings. Expect to add a few days to this timeline if you're disputing by mail to allow the letter to travel through the postal service system.
Once their investigation is complete, the credit bureaus will respond by mail.
Other ways to dispute your credit report
Disputing an error on your credit report by mail isn't your only option. You can also file a dispute with each bureau online (the fastest way) or by phone.
Ultimately, no one method is better than the other, Brown says. "I think it's just up to the consumer, about what they're comfortable doing, in terms of executing on their right to process a dispute."