11 Trending Things to Sell to Make Money Online
Scour bestseller lists for ideas, follow your passion, find a niche and network.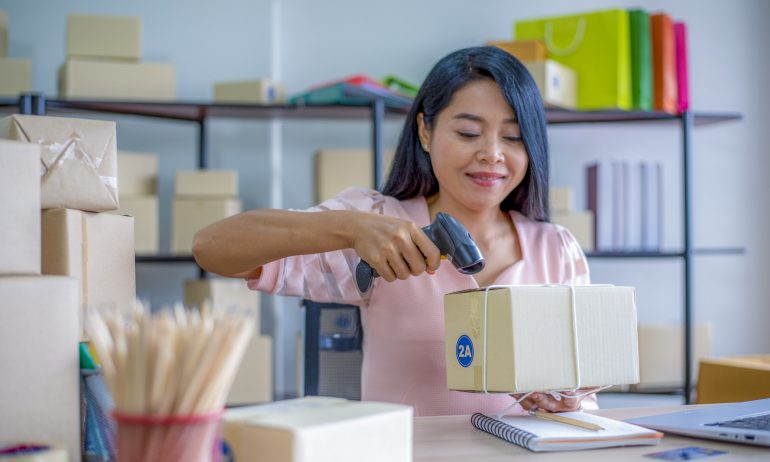 Many or all of the products featured here are from our partners who compensate us. This influences which products we write about and where and how the product appears on a page. However, this does not influence our evaluations. Our opinions are our own. Here is a list of our partners and here's how we make money.
What are the hottest things to sell to make money online? We researched the latest trends and talked to a representative of one of the nation's largest e-commerce platforms to find out.
Whether you're looking to start your own business, planning to list a few items for sale or hoping to make money without a traditional job, here's how to marry your passion with a product to make money online.
If you're searching for ideas of products to sell online, it's a good idea to scope out Amazon's Movers and Shakers. That's where you'll find the sales ranking for every category in the e-commerce giant's marketplace.
It helps to drill down to the categories you're most interested in and dig deep into the sales list to find unique fast movers. However, Amazon's offerings are often mass-market, high-volume items with wide distribution and stiff sales competition. Still, it can serve as inspiration.
Next, take a look at smaller marketplaces.
Shopify is an e-commerce platform that provides off-the-shelf templates that can be easily customized for an online store.
In a March 2021 blog post, Shopify identified the top trending products on its platform during the last six months of 2020. (Items are shown in no particular order.)
Top things to sell to make money online
1. Hairstyling tools and accessories. 2. Temporary tattoos. 3. Bookcases and bookends. 4. Bike saddles. 5. Storage containers. 6. Doormats.
Home decor, storage containers and even kitchen towels have been among the most popular categories, especially with recent stay-at-home protocols, the report notes.
Contrast those items with the bestsellers on Etsy, the internet marketplace famous for handcrafted and vintage items. Top products include:
7. Goat's milk soap. 8. Prayer boxes. 9. Personalized spoons. 10. Face masks. 11. Candle lanterns.
Etsy is also known for jewelry, candles, inspirational signs and other eclectic products.
But to stay ahead of the competition, you not only have to know what's hot now, but also prepare for what's next, one expert says.
Money management made easy
NerdWallet tracks your income, bills, and shows you ways to save more.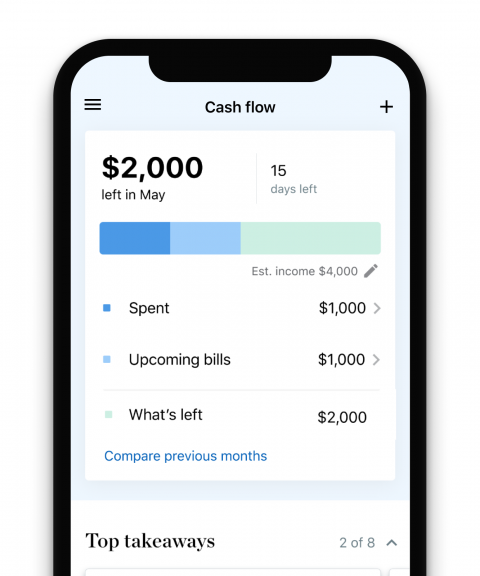 Sell products that match your passion
To be on-trend, and perhaps a little ahead of the crowd, think of the things you're passionate about, says Meghan Stabler, vice president of global product marketing and communications at BigCommerce, an e-commerce platform serving merchants of all sizes.
Stabler says fashion — including pandemic masks — is on-trend, as are makeup and fringe sports.
"I didn't even know, for example, that Harry Potter's Quidditch game is a national sport — globally now. I'm sure there are enterprising people [who] have created Quidditch gear to buy. So, you've got to find your passion, figure out what people are buying and how they're buying it, and build your store."
Of course, you'll want to respect copyright laws and sell only merchandise that license holders authorize.
And look for niche opportunities, Stabler says. "There's a whole craze now about CBD."
A retail site's success can depend on promotion and your role as an influencer. Connect with potential buyers on social media powerhouses like Instagram, TikTok, Snapchat, and Facebook Shops and Marketplace, Stabler recommends.
"Test and learn. Nothing is guaranteed. If something works, great. How can you double up on it? And if something doesn't work, figure out why it didn't and change it slightly. Do something a little bit different."
You may need more help if your current income isn't covering basic expenses, like utilities. Learn about ways to save on a tight budget, including getting support and negotiating with service providers.