Why Isn't My Credit Score Listed On My Credit Report?
Reports and scores are two different products. But you have ways to access to both, free of charge.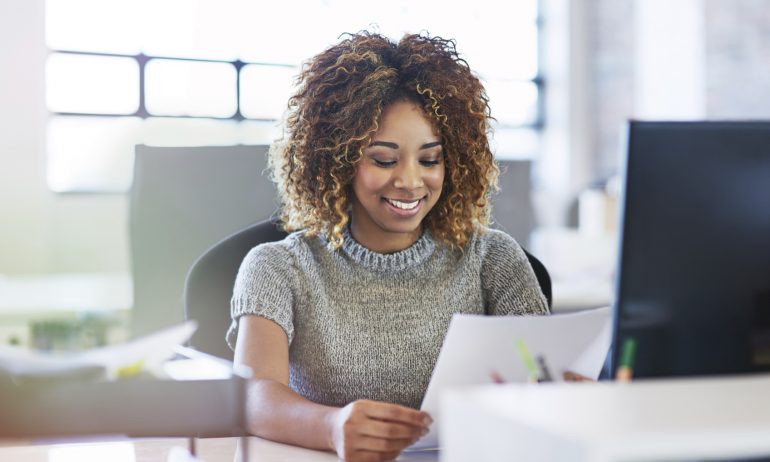 Many or all of the products featured here are from our partners who compensate us. This may influence which products we write about and where and how the product appears on a page. However, this does not influence our evaluations. Our opinions are our own. Here is a list of our partners and here's how we make money.
When you pull your credit reports online, you may be surprised to realize  is not showing up.
Why isn't your credit score on your credit reports, and what can you do about it?
The first thing to understand is that credit reports and credit scores are totally different products.
Credit scores are an interpretation of that data in your credit reports that creditors use to gauge your creditworthiness. Credit reports do not typically include credit scores. However, Experian adds a credit score to reports that are mailed to consumers.
Because credit scores are calculated from the data in credit reports, a mistake there could be reflected in a lower-than-deserved score.
Credit-scoring formulas look at much the same information, with some small variations in how they weight the factors. They all have the same goal: to predict how likely you are to repay borrowed money.
Unlike a score,  is just that, a report. It lists your entire credit profile for creditors to examine and then evaluate your creditworthiness — both independent of credit scores and in conjunction with them.
The information comes from creditors and public records. Reports are voluntary, and some creditors send data to only one or two bureaus, while others report to all three.
The reports cover a lot — open accounts, amounts owed, credit limits, late payments, collections actions, public records and more. (Here's a guide on.)
You're currently entitled to a free credit report from each of the three big credit bureaus weekly. to get them.
You can — and should — and get them corrected. Mistakes on your reports could affect your access to credit, cost you a job opportunity or make it harder to rent a home.
Credit scores used to be available only if someone paid for them. That someone usually was a potential lender who wanted to estimate the likelihood of a potential customer repaying a loan or credit card charges. That still happens.
Consumers have not always had access to their scores. Now, however, scores are widely available to consumers for free from a variety of sources. When picking a source of a free score so you can monitor your credit, look for one that includes information as well, such as NerdWallet, which has scores and reports that update weekly. That gives you a convenient way to check your credit health any time and monitor your progress. It's smart to choose a particular score and monitor that one, using the same credit bureau and scoring model.
Want nerdy knowledge that's personalized to your money? Bring all your money into one view, and get tailored insights to make the most of it.