How to Dispute a Home Insurance Claim Settlement or Denial
You can appeal on your own or enlist professional help.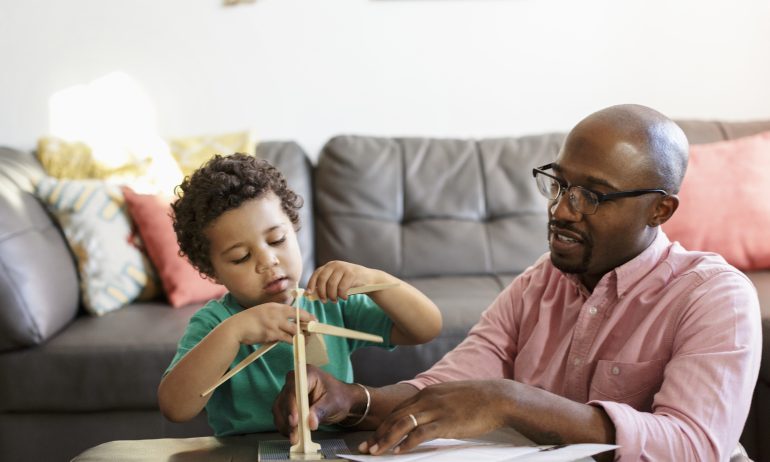 Many or all of the products featured here are from our partners who compensate us. This influences which products we write about and where and how the product appears on a page. However, this does not influence our evaluations. Our opinions are our own. Here is a list of our partners and here's how we make money.
Having homeowners insurance is supposed to relieve financial stress after damage to your home. But if a claim settlement offer falls short of expectations, or your claim is denied altogether, it can leave you more frustrated than ever.
Disputes between customers and home insurers over claim payments occur for many reasons, from fine print buried in a policy to debate over the real cost to fix your house.
If you think you're getting a raw deal, you don't have to accept it. Here's how to make your case.
What to do when your home insurance claim is denied
If your insurer refuses to pay your claim altogether, try these steps.
Read your policy and denial letter carefully
Before you get riled up about a denial, review your homeowners insurance policy. Check whether you're covered for the damage in dispute and what the dollar limits are for your coverage. For example, your claim may be denied because the cause of the damage is specifically excluded in your policy. Flooding and earthquakes are common examples of such exclusions.
Your insurer will generally send you a letter explaining why your claim was denied, citing the applicable part of your policy. If you didn't receive this letter or you need more clarification, reach out to your insurance company.
Knowing what you're entitled to under your policy will bolster your argument if you're in the right. If you're not, it'll keep you from wasting time and energy on fruitless appeals.
If you still think your claim should be covered, gather evidence to support your argument.
Say your insurance company denied your claim because it felt the damage was due to your negligence. To counter this, you could collect receipts showing that you've done regular maintenance on your property. You can also get an independent contractor to verify that the damage was caused by a covered problem, not lack of maintenance.
A public insurance adjuster may also be able to assist. Unlike the insurance company's adjuster, a public adjuster works on your behalf and can help you get the most from your insurance coverage. If they agree that your claim should be covered, they can help negotiate with your insurance company.
Once you've compiled evidence to support your case, submit an appeal in writing to your insurance company. Explain your point of view, include supporting documentation, and request that the adjuster review the claim.
To have a record of the exact day your letter is sent and received, choose the certified-mail option at your post office.
Even if you're seething inside, remain polite. Don't threaten to hire an attorney. If you take an adversarial tone right off the bat, your insurer might decide to let its lawyers do the talking.
File a complaint with your state insurance department
If your adjuster won't budge, file a complaint with your state's department of insurance.
Having the state insurance department on your side may give you some leverage in negotiations, says Amy Bach, executive director of United Policyholders, a consumer advocacy group.
Unfortunately, she notes, state insurance departments may not always have the power to resolve certain disagreements between insurers and policyholders.
The department of insurance will help if possible, she says, so it's certainly worth a try, especially if you want to avoid shelling out for a lawyer.
Mediation involves hiring an impartial person, or mediator, to work directly with you and an insurance company representative to help you come to an agreement.
You and your insurer may split the cost for mediation, unless your policy or state law says that your insurer must pay. The mediator can be court-appointed or a private professional whom both sides agree on. You can also go through a state-sponsored mediation program, which you usually can find through your state's department of insurance website.
Mediation typically is fast, but it's nonbinding, so you or your insurer can pretend the whole thing didn't happen if either side doesn't like the outcome.
Among the downsides: The insurance company's rep likely will be trained for the process, while it will be brand new to you. Your insurer might also use mediation simply as a way to feel out the strength of your case. You might end up wasting time and money but getting no closer to a resolution.
The last resort: File a lawsuit
Suing an insurance company can be a long and expensive process. Before you start a lawsuit, try the strategies outlined above.
How to dispute a low claim settlement
If your home insurer agrees to pay your claim but the settlement offer isn't enough, you have a few options.
Double-check your coverage
Carefully review your homeowners policy, starting with the declarations page. This is where all your coverage limits and deductibles will generally be listed. In some cases, your settlement offer may be low because you didn't purchase enough insurance.
Say your house burns down, and contractors estimate that it will cost $300,000 to rebuild. If you have only $250,000 of dwelling coverage in your policy, that's all your insurer will pay. (There are exceptions to this. If your policy includes extended or guaranteed replacement cost coverage, your insurer will pay a certain amount over your dwelling coverage limit to rebuild your home.)
Keep in mind that the first check you receive from your insurance company may not be the only one. If your belongings are covered on a replacement cost basis, your insurer may initially pay you an amount based on their depreciated value. That means you'll get less for each item than you originally paid because it has lost value since you bought it.
But once you actually replace the item, you'll get another check to cover the additional cost of buying a brand-new replacement.
Here's an example. You bought a sofa for $1,200 a few years ago, but your insurance company estimates that it was worth only $800 at the time your house burned down. The company would give you an initial settlement of $800. Then, if it ended up costing you $1,500 to buy a brand-new replacement sofa of similar quality, the insurer would reimburse the additional $700 after you provided a receipt.
Once you're clear on your coverage and your insurer's position, prepare documents that can help prove your case, Bach says. For instance, if your insurance company thinks it will cost a certain amount to repair your house but you think it'll be more, get a written estimate from an independent contractor.
Explain your case in writing to the insurance company and include estimates, photos or other documentation to back it up.
Ask for another at-home visit
If there's a dispute over the extent of damage to your home, you can ask your adjuster to inspect your house again. If you've received second opinions from independent contractors or other professionals, such as a smoke-contamination investigator or mold inspector, bring those people to meet with the adjuster.
"Get everyone in the same room," Bach recommends. Determining the full scope of damage isn't an exact science, she says. It may bolster your argument if other experts can physically point to damage that your adjuster might have missed and address potential next steps.
Complain to the state insurance department
If you haven't had luck with your appeal, your state's insurance department is another potential place to turn. When you file a complaint, the agency will review the details of your claim to make sure the insurance company has handled it properly.
Appraisal is a process used to resolve disagreements between homeowners and insurers over the amount of damage and cost of repairs. (Appraisal generally isn't an option for coverage denials.)
Each side picks an appraiser to represent them. This could be a public adjuster, contractor or other professional. Lawyers may be involved on both sides, Bach says. Each side pays its own appraiser, while other costs are split equally.
The two appraisers review the damage to your home and belongings and try to agree on how much you're owed. A neutral party chosen by the appraisers, called an umpire, breaks any deadlocks between the appraisers and chooses the final award. The decision may be binding.
The biggest downside to appraisal is that it determines only what was damaged and how much that damage amounts to, not whether your insurer actually has to pay that much. Appraisal won't resolve disagreements over your coverage, the language in your policy or other issues holding up your claim.
Mediation is another option for working out differences with your insurer. As noted above, this involves hiring an unbiased professional to help you and an insurance company representative reach an agreement. However, because it's nonbinding, you could walk away without a satisfactory resolution.
In general, the cost for a mediator will either be split between you and your insurer, or the insurance company will pay the whole sum.
As with claim denials, filing a lawsuit is typically your last resort when disputing a settlement. Because of the time and expense involved, you may not want to pursue this option unless there's a major discrepancy between the payout your insurer offered and the one you were hoping for. And you'll likely want to exhaust all the options above first.
Document in writing everything your insurer and/or claims adjuster tells you. Keep a log of dates, whom you spoke to and what was said. If you get information by phone or in person, send a follow-up email confirming what you heard.
United Policyholder's claim guidance library includes examples of forms and requests related to claims. It also has sample proof-of-loss documents that can help with your case, such as damage reports from independent experts.
Get more smart money moves – straight to your inbox
Sign up and we'll send you Nerdy articles about the money topics that matter most to you along with other ways to help you get more from your money.