5 Clever Hacks for Buying Life Insurance
Working with agents and adding free riders are ways you can get better coverage, cheaper rates or sometimes both.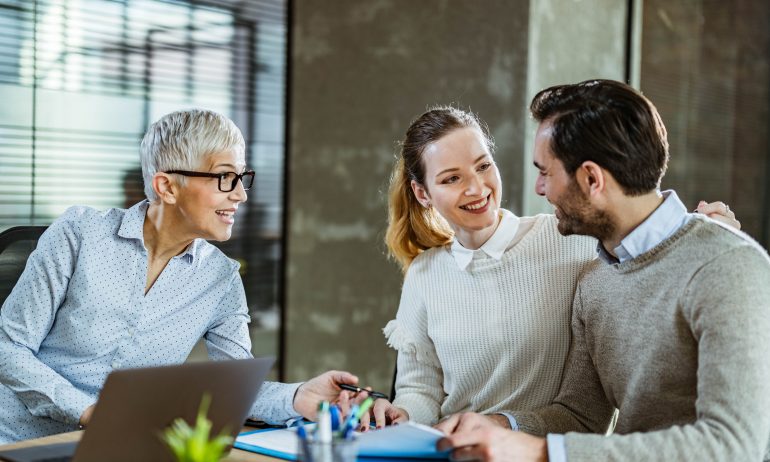 Many or all of the products featured here are from our partners who compensate us. This influences which products we write about and where and how the product appears on a page. However, this does not influence our evaluations. Our opinions are our own. Here is a list of our partners and here's how we make money.
If you shopped frequently for life insurance, you would become a knowledgeable consumer, learning the tricks that help get you the best value for your money. But most of us buy life insurance rarely — perhaps only once in our lives — and may never know if we made mistakes along the way.
Here are five strategies for buying life insurance, well-known to industry insiders, that can help you "hack" your way to lower prices or better coverage.
1. See if buying more might cost you less
You can buy groceries in bulk to get a discount, so why not do the same when you buy life insurance? Insurers typically have thresholds at which the "cost per thousand dollars" in coverage goes down, sometimes dramatically. What this means for you: It's possible that your annual premium could actually be lower when you buy a bigger policy.
"It's not a gradual decline in price from $100,000 to the next $100,000," says Chris Huntley, director of marketing at JRC Insurance Group in San Diego. "There are bands, and the companies give price breaks at certain levels."
In practical terms, if an insurer's price break is at $250,000, that means a $250,000 policy could have a lower premium than a $225,000 policy. But the bands aren't the same at every company, Huntley points out. Some will have price breaks at $250,000, some at $500,000, some at $1 million in coverage. Huntley says you should find your life insurer's death benefit "sweet spot."
It's smart to round up to the next $100,000 when you get quotes, too. For example, if you're looking for a $450,000 policy, also get a quote for $500,000. An experienced agent will do this without being asked because they'll be familiar with pricing bands.
Even if you're looking for a small policy of less than $100,000 in coverage, make sure you get a life insurance quote for $100,000. Because there is more competition for customers who want coverage of $100,000 and up, you'll almost always get a better deal, Huntley says.
2. Work with an independent agent
Taking a do-it-yourself approach to buying life insurance by shopping online is a great option for many consumers. But if you aren't in perfect health, it might not be the best option. Insurance companies apply very different pricing to various medical conditions and other risk factors.
"In life insurance, the name of the game is the better health rating you can get, the better the premium," Huntley says. "You want to go to the carrier who's most lenient about your health condition."
Independent agents will shop the market for you to find those insurers. They can also find the insurers most "friendly" to a high-risk occupation, foreign travel plans or anything else that could affect your rate.
3. 'Ladder' policies to match financial obligations
If you're buying term life insurance, you typically want a policy term that lasts long enough to cover your longest financial obligation. For example, if you want to cover a mortgage that lasts another 27 years, you'd buy a 30-year term life policy.
But what if your major financial obligations end at different times over a span of decades? Instead of buying one very large policy to cover everything, you might buy multiple policies of different lengths, each of which coincides with the end of a large debt or other financial need. This is often referred to as laddering, layering or staggering. Each policy's coverage amount would reflect the money needed to pay off the specific obligation.
Say you're 35 years old, with 15 years left on your mortgage. You might buy two policies:
A 15-year policy to cover the mortgage.

A 30-year policy to cover income replacement until you retire at age 65.
This way you're not overinsuring yourself by paying for one large policy that covers debts that will be long gone by the time the policy ends. A permanent life insurance policy, which lasts as long as you live, could also be part of the ladder. If you're considering laddering, consult a financial advisor to help you plan.
4. Add a chronic illness rider — for free
A rider is a way of attaching extras to your life insurance policy. Huntley says most riders aren't worth the price, but there's one he recommends: a chronic illness rider, which some insurers offer for no charge. Availability is limited mainly to permanent life insurance.
With this rider, if you experience a chronic illness, you can access your death benefit early. It doesn't add extra money to your policy; instead, it lets you draw down your benefit while you're still alive. Your beneficiaries would receive the remainder. (This is different from a long-term-care rider.)
This is better than an "accelerated death benefit" rider, which allows you to access the death benefit only if you have a terminal illness. The chronic illness rider applies to more conditions, although it might require that a doctor certify that the condition is likely to last the rest of your life.
5. Attach a check to your application
You don't have to wait until your life insurance policy is issued to lock in coverage. The underwriting process could take several weeks, especially if your insurer has to wait for your doctor's office to send medical records, or if the underwriter wants additional information.
In the meantime, you can obtain immediate "temporary" coverage by sending in payment for your first month's premium with your life insurance application. Look for the "Temporary Life Insurance Receipt" that's with your application, which has the fine print about the rules for temporary coverage.
Sending in the first month's premium ensures that your beneficiaries have insurance protection while you wait for the wheels of the application process to turn.
Even if you plan to pay your life insurance bill annually going forward, you need only send in one month's premium to take advantage of temporary insurance. There's no requirement that you do so, however.
Find the right life insurance plan for you
Make sure you and your loved ones are covered - compare customized life insurance quotes from our partners.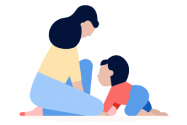 Get more smart money moves – straight to your inbox
Sign up and we'll send you Nerdy articles about the money topics that matter most to you along with other ways to help you get more from your money.