Medigap: What to Know about Medicare Supplement Plans
Medigap plans help pay for out-of-pocket costs associated with Original Medicare.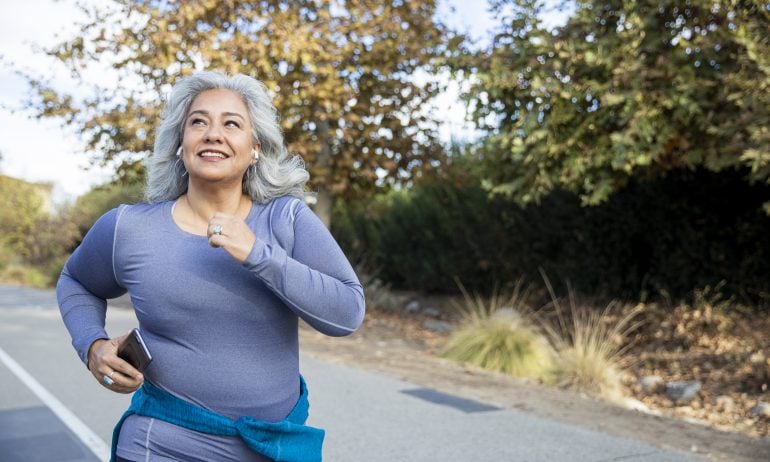 Many or all of the products featured here are from our partners who compensate us. This may influence which products we write about and where and how the product appears on a page. However, this does not influence our evaluations. Our opinions are our own. Here is a list of our partners and here's how we make money.
Medigap (also known as Medicare Supplement Insurance) covers the out-of-pocket health care costs you may incur with Original Medicare (parts A and B). In most states, there are 10 standardized Medigap plans with letter names that are sold by private insurers, with premiums regulated by the states. What you pay in monthly premiums may depend on where you live, what coverage you get and how old you are. Medigap plans are not used with Medicare Advantage plans.
Medigap plans cover some of your out-of-pocket health care costs after Medicare Part A or Medicare Part B has paid its share. Medigap policies can help cover:
Part A and Part B coinsurance.

Part A and Part B copayments.

Part A deductible: All but one of the 10 standardized plans pays all or part of the Part A deductible for in-patient hospitalization ($1,556 for every 60-day benefit period in 2022).

Part B deductible: As of Jan. 1 2020, Medigap plans sold to new beneficiaries aren't allowed to cover the Part B deductible ($233 in 2022). Two of the 10 standardized plans — plans C and F — cover the Part B deductible but aren't available to new enrollees. People who are already covered by Plans C or F are able to keep their plans and take advantage of the Part B deductible coverage.

Foreign travel emergency services: Several plans cover 80% of medically necessary emergency services outside the U.S. after you meet a $250 deductible.
What Medigap plans don't cover
Medigap policies don't cover:
Prescription drugs: Medigap plans sold after Jan. 1, 2006, aren't allowed to include prescription drug coverage. But if you have a plan bought before that date that includes prescription drug coverage, that coverage will continue. You can receive prescription drug coverage through a Medicare Part D plan.
Medigap vs. Medicare Advantage
Medigap plans and Medicare Advantage plans are both offered by private insurance companies, but they work differently. Medigap plans cover people who buy Original Medicare (Part A and B), filling gaps in Original Medicare by covering additional copays or coinsurance. Medicare Advantage plans, on the other hand, are an alternative to Original Medicare, providing the same coverage as Medicare Part A and Part B along with (often) additional benefits. You can't have both a Medigap plan and a Medicare Advantage Plan at the same time.
Also, because Medigap policies are standardized, it's relatively easy to compare costs. Every Medicare Advantage Plan may be different, so comparison shopping can be difficult.
You pay premiums for Medigap plans, and they aren't standardized. Private insurers can charge different premiums for the same plan. Premium costs may also depend on whether your insurer offers discounts for certain people such as nonsmokers or married people. And you'll likely pay lower premiums if you join a Medicare Select policy that offers coverage for a network of providers.
You may pay higher premiums if you enroll outside the initial open enrollment period. And in some cases, insurers can raise your premiums based on your health.
Some F and G Medigap plans charge high deductibles in exchange for lower premiums (and Medicare Supplement Plan F is no longer available to new enrollees). You pay the first $2,490 of costs not paid by Medicare before the policy kicks in.
Plans that offer foreign emergency medical service coverage charge a $250 deductible for those services.
When to enroll in Medigap Insurance
Enrolling in Medigap plans can be tricky. You'll pay more, or even be denied coverage, if you don't follow the rules for enrollment carefully.
During Medigap open enrollment period
This is the six-month period that starts the first day of the month you're 65 years old and enroll in Medicare Part B. During that time, you can buy any Medigap policy sold in your state regardless of your health status. During this six-month Medigap enrollment period, insurers must charge people with preexisting conditions the same price as they charge people in good health.
Outside open enrollment period
If you apply for Medigap coverage after your open enrollment period, in all but four states, insurers are allowed to use medical underwriting to deny or charge more for coverage. "This means you may pay more in premiums or be denied coverage based on preexisting conditions such as asthma, heart disease, diabetes or a pending surgery," says Judith Stein, executive director of the Center for Medicare Advocacy.
Switching Medicare plans during annual open enrollment
During the annual Medicare open enrollment period, many people choose to switch their Medicare Advantage or Medicare Part D prescription drug coverage to an option that better fits their health and financial needs. In addition, some Medicare beneficiaries switch from Original Medicare to Medicare Advantage plans.
What is more complicated, however, is moving from Medicare Advantage to Original Medicare with Medigap Insurance. Because you'll likely be past the six-month initial enrollment period, Medigap insurers can take your health status into account before issuing you a policy.
How Medigap works with other insurance
Medigap helps pay for out-of-pocket costs incurred with Original Medicare Parts A and B only.
Medigap doesn't work with Medicare Advantage plans. It is illegal to sell a Medigap plan to a Medicare Advantage beneficiary.
With Medicare Part D prescription drug coverage
Medigap plans sold after January 2006 aren't allowed to include prescription drug coverage. If you have one of these older policies and you want to change to a Medicare Part D policy, you can drop just the prescription portion of your existing Medigap policy. Be aware that the prescription drug coverage you've been using must be "creditable," meaning it pays on average at least the same amount as Medicare standard drug coverage, or you'll have to pay the Medicare Part D penalty. This will also happen if you go 63 days without creditable prescription drug coverage, so you'll want to sign up soon after you drop the previous coverage.
With employer or union-sponsored insurance
If you have group health coverage through an employer or union and you decide to stick with that coverage, you may postpone enrolling in Medicare B without paying the Part B penalty. As a result, your Medigap enrollment period will also be postponed until the first of the month that you enroll in Medicare Part B. If you sign up for Medigap during that six-month enrollment period, you will be issued a policy, regardless of your health status.
Medigap policies are standardized in a different way in Massachusetts, Minnesota and Wisconsin. Click on the state name to learn more about Medigap in those places.
Once you choose the type of plan you want, you'll need to compare prices among all the insurers that offer that plan in your area. Remember, prices can vary considerably but coverage is the same for each lettered plan. This tool on Medicare.gov can help you compare prices. Your State Health Insurance Assistance Program (SHIP) or your state insurance department can also help.
Read more about the different parts of Medicare and what they cover.
Nerdy tip:
Be sure to contact the insurer for each policy you are considering to double-check prices and coverage availability. Information available online can be out of date quickly.
Get more smart money moves – straight to your inbox
Sign up and we'll send you Nerdy articles about the money topics that matter most to you along with other ways to help you get more from your money.