Alternative Assets: Investing Beyond Stocks, Bonds and Cash
Alternative assets are any assets that are not stocks, bonds or cash, such as bitcoin, property, rare art and other collectibles.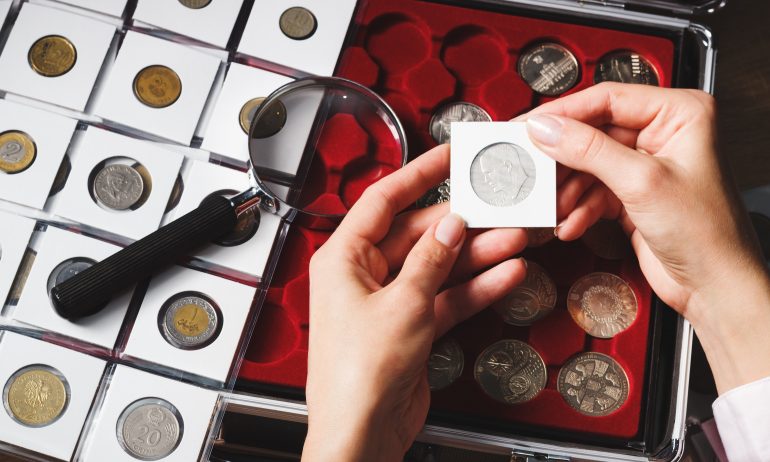 Many or all of the products featured here are from our partners who compensate us. This may influence which products we write about and where and how the product appears on a page. However, this does not influence our evaluations. Our opinions are our own. Here is a list of our partners and here's how we make money.
---
The investing information provided on this page is for educational purposes only. NerdWallet does not offer advisory or brokerage services, nor does it recommend or advise investors to buy or sell particular stocks or securities.
"Alternative" may bring to mind renewable energy or a mixtape from the 1990s, but it has a place in the investing world, too, referring to just about any asset that is not stocks, bonds or cash.
Buying or other precious metals? That's an alternative investment.
Putting money into your brother's new business for a cut of future profits? Purchasing employee shares in your pre-IPO company? Pumping thousands of dollars into a mint stamp, coin or vinyl record collection? Buying bitcoin? All are examples of alternative assets.
Most investor portfolios are made up of three key ingredients: equity assets (like stocks), fixed-income assets (bonds), and cash or cash equivalents, like money market funds. Any other asset is lumped into the catchall "alternative asset" category.
Interest in alternative asset investing — or "alts," as industry people say — has grown since the financial crisis, as investors seek greater diversification into assets that don't track the performance of stocks and bonds.
Alternative investments can be a powerful way to , but carry much higher risks and turbulence in value.
Gold, for example, is considered by some people to be a recession-friendly investment — when the stock market has a big pullback, the price of gold often goes up. But when you look at longer time horizons, like the past 30 years, the Dow Jones Industrial Average — a good representation of the overall stock market — has significantly outperformed gold.
Most investors will never seriously trade in alternative investments, and that's OK — alts are often risky and lightly regulated, if at all. That means it can be hard to get transparency on pricing, that is, to know whether this asset is really worth what you're paying or getting paid. Alts also are more "illiquid," meaning they are more difficult to turn back into cash. Selling $1,000 in shares of a publicly traded stock is relatively easy; pricing and selling a $1,000 rare coin or record album, less so.
So caution is required: Financial advisors recommend that alternative investments make up no more than a 10% slice of any portfolio, according to a 2016 survey co-sponsored by the Financial Planning Association.
Most of the players in this speculative realm are institutional investors or the very rich. You may have heard of hedge funds, an alternative investment that often uses riskier financial instruments like derivatives to balance — or hedge — against other market risks. But government rules require hedge fund investors to have earned at least $200,000 in each of the past two years, or to have $1 million in assets excluding their primary residence. Private equity — think of the angel investors who put millions into startups — is also out of reach for the average investor, unless you own employee stock options at a private company before its initial public offering.
Alternative assets for the common investor include:
Other kinds of alternative investments include, carbon credits, art, stamps or other collectibles that potentially rise in value over time.
A growing number of online offer trading in alternative assets or funds linked to them. But for some alternative assets, you need to buy directly from money managers and wealth management firms. That will carry higher fees, which will vary depending on the asset.
Regulations are less commonplace than in more traditional forms of investment like stocks and bonds, and the amount of public information to assess the value of the asset murkier. Knowing the market and potential risks for any alternative asset class will likely require more homework (and guesswork) for the consumer. So the caution "buyer beware" is especially true if you venture into the alt investing world.