Auto Loan Hardship Programs: What To Know
Some lenders offer assistance such as payment plans or deferments that can help consumers struggling to make their monthly car payments.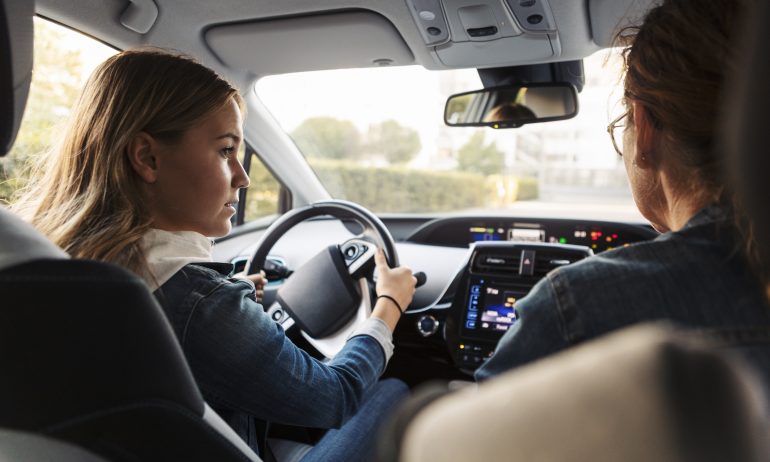 Many or all of the products featured here are from our partners who compensate us. This influences which products we write about and where and how the product appears on a page. However, this does not influence our evaluations. Our opinions are our own. Here is a list of our partners and here's how we make money.
Financial strains or unforeseen circumstances can make it difficult to meet monthly money obligations. If you're in such a bind and your car payment is one of the bills causing you stress, there might be an option. Some lenders offer auto loan hardship programs that provide assistance to those struggling to make payments.
Hardships can include losing a job, a medical emergency or other financial burdens. And the assistance these programs offer range across deferment or forbearance (that is, skipping or pausing payments), extended loan terms, reduced interest rates and more — all of which could help you avoid defaulting on your car loan. 
Auto loans from our partners

What is an auto loan hardship program?
After the expiration of some coronavirus-related aid and benefits programs, 2022 saw a sharp uptick in auto loans falling into delinquency. And it was most pronounced among those in their 20s and 30s: According to data from the Federal Reserve Board of New York, the share of these borrowers who have fallen 90 days behind on their auto loans has returned to pre-pandemic levels, rising to 2.22% percent in the last quarter of 2022 — a more than 37% increase from where it was during the same time in 2021.
While other relief options may have gone away, auto loan hardship programs are still available. These programs can give borrowers some breathing room and help them avert the consequences — negative impact on their credit score, late fees and penalties, and repossession in extreme cases — of missing their car payments.
And lenders are incentivized to offer such programs because they can collect what they're owed before a consumer defaults on a loan, according to Amy L. Godard, director of loan servicing at Digital Federal Credit Union.
"[Hardship programs] increase the likelihood the borrower will be able to continue to make payments on the loan and avoid repossession," she says. 
It's important to note that not all lenders offer hardship programs. And among those that do, terms and conditions vary depending on the institution. For example, these major lenders offer assistance to consumers who are experiencing short-term hardships:
Alliant Credit Union offers its Skip-a-Due-Date program, which allows members to skip one monthly payment, as well as other assistance programs that provide reduced interest rates and payments for eligible consumers.
Ally Auto Refinance offers payment plans, due date changes, extensions and modifications to assist consumers facing financial hardships like unexpected expenses, income changes or other family or household circumstances. 
CarMax offers payment accommodations in the form of a due date change or payment extensions for those experiencing short-term hardships including a change in employment status, an unanticipated medical situation, adverse impacts from a natural disaster and more. 
Carvana can help those struggling by offering skipped payments and extended loan terms.
Chase offers payment extensions and the ability to change payment due dates for those struggling to make payments on time.
Digital Federal Credit Union provides assistance in the form of skipped payments, extended loan terms and reduced interest rates, among other recovery programs. 
PenFed Credit Union offers skipped payments and extended loan terms to qualifying consumers. 
There are other types of hardship programs for different financial products, including credit cards, mortgages, personal loans and more, that also offer financial assistance to those struggling to make their payments. 
How to qualify for a hardship program
The type of assistance offered through a lender's hardship program will also depend on a consumer's specific circumstance. LightStream, for example, considers hardship payment assistance on a case-by-case basis. Similarly, Chase confirmed that each consumer's ability to pay will be evaluated by an advisor.
Even if you believe you meet your lender's hardship program requirements, you'll still have to apply and be approved to receive assistance. The process of enrolling varies, but you'll generally have to call your lender to discuss your eligibility or begin an application through your lender's website. 
During the application process, you may also have to present certain documentation to prove your hardship, like proof of income, most recent pay stubs, bank statements, proof of unemployment and ability to repay. 
Once you've applied for a hardship program, your application will be reviewed and a representative from your lender will reach out to request additional documentation if necessary; to issue approval or not; and if approved, to discuss what kind of assistance can be provided.
All of this can take up to 30 days, during which you're still on the hook for payments that are due.  
Key points to keep in mind
Hardship programs can lessen the financial burden and help you avoid default or repossession. But there are a few things to be aware of before opting for one.
Godard advises that consumers be upfront with their lender about their ability to repay a loan before enrolling in a program.
"Hardship programs generally require an ability to repay upon the completion of the program," she says. "So it's important that a borrower is honest with their lender about that ability, so they can identify which program would be the best option based on their situation."
This also makes it important to understand the program terms fully before signing on to one, and only agree to terms you can afford.
If you're having difficulty making your monthly car payments, the first and most important step to take is to reach out to your lender as early as possible to explain your situation, ideally before you're past due. 
Additionally, there are alternative steps you can take before enrolling in a hardship program or if your lender doesn't offer assistance in that way:
Get more smart money moves – straight to your inbox
Sign up and we'll send you Nerdy articles about the money topics that matter most to you along with other ways to help you get more from your money.