Is Spot Delivery a Convenience or a Car Dealer Scam?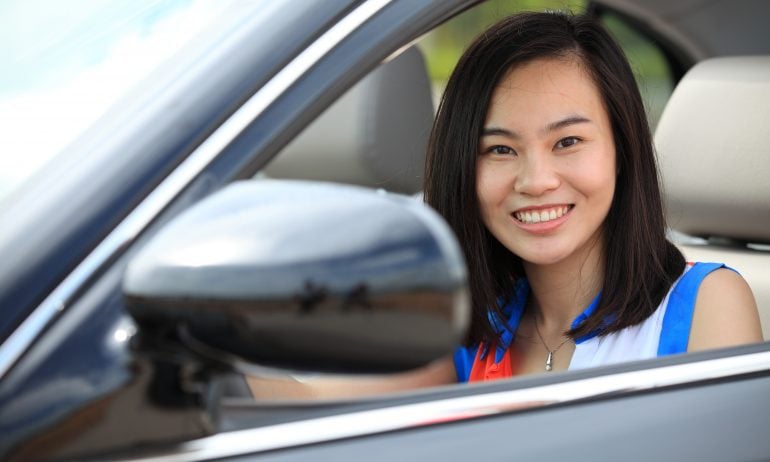 Many or all of the products featured here are from our partners who compensate us. This influences which products we write about and where and how the product appears on a page. However, this does not influence our evaluations. Our opinions are our own. Here is a list of our partners and here's how we make money.
"Spot delivery" allows a car dealership to sell you a car and send you home in it even when banks are closed.
They're usually a good thing. When used appropriately, dealers can close a sale immediately and customers win because they don't have to make a second trip.
Here is how spot delivery works: Your financing isn't final, but you sign a contract that spells out a loan amount, interest rate and number of payments. That means the dealer financing office is confident it can arrange a loan on those terms with one of their lending partners. Your signature is binding, as long as the lender agrees to the terms spelled out in the contract.
But sometimes a dealer cannot find a lender to agree to fund the loan at the terms of the contract. At that point, the new owner has two options:
Return to the dealership and see what loan options are available.

Return the car and walk away.
The perils of yo-yo financing
Some unscrupulous dealers use this process deceptively in a scam known as "yo-yo" financing.
Buyers see a sales contract with terms too good to be true and eagerly sign, then take the new car home. Days later, the dealer reports a problem with finance, sometimes using predatory or deceptive behavior to pressure the buyer into returning to renegotiate the deal. In some cases, dealers threaten to repossess the car or report it as stolen.
Buyers may feel obligated to sign a new deal. They may return to find their trade-in has already been sold. They may not know that they can return the car.
Victims of yo-yo scams who renegotiate wind up with an interest rate that is, on average, five percentage points higher than the initial loan, according to the Center for Responsible Lending.
The seller's right to cancel
Built into most retail installment contracts used by car dealers is a section titled "Seller's right to cancel."
This provision spells out the terms of spot delivery: It gives the dealer a chance to find a lender for you and sets a time limit — usually 10 days from the date the contract was signed — for the buyer to be notified that the sale is cancelled if financing cannot be found.
Within that period, if the dealer cancels the sale, you can return the car. The dealer has to give you back your trade-in and down payment. If the trade has been sold, the dealer owes you its value. Additionally, the dealer can't charge you for the miles you put on the car or any "restocking fee."
Or you could renegotiate the deal.

Find your next new or used car with ease
Compare prices, models, and more from over 1,000,000 cars nationwide. Shop and compare before visiting the dealer, and get a trade-in offer for your current car in minutes
Don't sign a contract blindly
However, yo-yo financing is easy to avoid. One surefire defense is to avoid dealer financing. You can get a preapproved car loan from a bank or credit union before you go to the car lot. At the very least the application process should alert you to problems that might lead to yo-yo financing.
The Consumer Financial Protection Bureau recommends additional preventive measures:
Make sure you have copies of all documents signed by you and the dealer and that all the contract blanks are filled in.

Verify that the loan rate is final before you take the vehicle off the dealer's lot, or know your options in the event the dealer can't find a lender.