Do I Really Need an Extended Car Warranty?
You'll have to weigh the peace of mind from extended coverage versus the extra cost. But first understand what additional protection you'd get beyond what's covered in the factory-included warranty.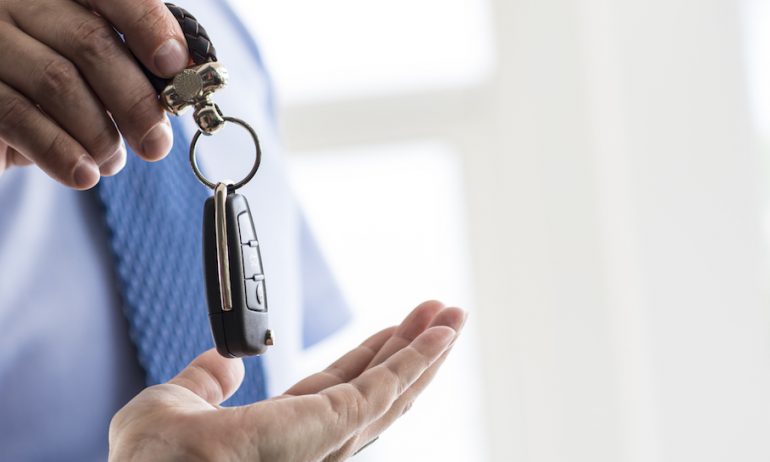 Many or all of the products featured here are from our partners who compensate us. This may influence which products we write about and where and how the product appears on a page. However, this does not influence our evaluations. Our opinions are our own. Here is a list of our partners and here's how we make money.
You're about to sign the papers for your new car when the dealer solemnly advises you to buy an extended car warranty to cover repairs after the included warranty expires. You squirm. The idea of more coverage sounds nice, but is this a good deal?
In fact, there really isn't an easy or quick answer about whether to buy an extended warranty. But making a smart decision begins with understanding how certain warranties — mainly the bumper-to-bumper and powertrain warranties — work together and what they cover.
All new cars come with a variety of warranties. The most notable is the bumper-to-bumper "factory" warranty, so named because while it's sold by the dealer, it's backed by the carmaker. New car warranties remain in effect for at least three years or 36,000 miles. The bumper-to-bumper warranty covers repairs to everything on the vehicle except "wear items" — those parts that wear out such as tires, brake pads and windshield wipers. The warranty doesn't pay for routine maintenance such as oil changes and tire rotation.
Over the years, manufacturers have realized that including a stronger warranty is a good selling point. Carmakers such as Hyundai have boosted sales in part by including a five-year, 60,000-mile bumper-to-bumper warranty. Manufacturers known for dependability, such as Honda and Toyota, have shorter warranties because their reputation is, in a sense, their warranty.
Even after the bumper-to-bumper warranty expires, there's still the included powertrain warranty, which covers the cost of repairs to everything that moves the car down the road: the engine, transmission and suspension. These warranties also are considered effective sales tools and have been lengthened to increase sales. For example, Chevrolet includes a five-year, 60,000-mile powertrain warranty.
So where does an extended warranty fit into this picture? If your car breaks down after the bumper-to-bumper warranty expires, you'll have to pay to get it fixed. But if you bought that extended warranty, as the dealer recommended, the repair will be made at no cost to you.
Extended warranties come in a dizzying combination of mileage extensions and deductibles that can lengthen the bumper-to-bumper warranty by 20,000 miles or more. Few details are available online because the dealer wants you to contact it directly — and get a sales pitch. Extended warranties often are bundled with other types of coverage, like a free rental car, and given names such as the platinum or silver plan. Carefully review what items are covered by the extended warranty before you buy it.
Also, the dealer might sell "third-party warranties," which usually cost less but are issued by a company not connected with the carmaker. These warranties might require you to pay for repairs yourself and then apply for reimbursement.
At the heart of the extended warranty issue are these questions: How likely is the car to break down? And if it does, will the repairs be serious — and pricey — or minor? Cars are increasingly complex, and dealers often pitch extended warranties by saying that automotive computer malfunctions are extremely expensive to fix.
Consider these questions when you're deciding whether to get an extended car warranty:
Are you willing to pass up the extended warranty, saving money on your total monthly car costs now but possibly having to pay for repairs yourself?

Is the peace of mind that you won't have unexpected expenses worth the cost of the extended warranty?

Will the cost of repairs exceed what you pay for the warranty?
Dealers often pitch extended warranties as a way to "protect your investment" — even though a car is hardly ever an investment because it steadily loses value. The cost of an extended warranty might seem low, particularly since the dealer usually offers it for a small additional monthly payment to defray what he says could be astronomical repair bills.
It might help you decide if you knew that extended warranties are big profit centers for dealers. Furthermore, it's hard to know the true cost of the warranty if you negotiate on a monthly payment basis.
Carmakers offer several other automotive warranties, some of which are not as common. These include:
Roadside assistance: Covers towing costs and tire changing if the car breaks down during travel

Rust or corrosion warranty: Covers rust in sheet metal parts of the car
One of the benefits of buying a certified pre-owned car from a new car dealership is that a factory warranty is included. Even so, the dealer will probably offer to sell you an extension to that warranty for an additional price.
Even if you buy a used car that isn't certified, you can usually still purchase an extended factory warranty, assuming the car isn't too old or doesn't have that many miles on it. Before you buy the additional warranty, make sure you understand how much remains — if any — of the original warranty and if it is transferable. In most cases, all or part of a warranty will be transferred to the next buyer. Check the manufacturer's website for details. In some cases, you might decide the powertrain warranty is enough coverage.
Regular maintenance to your car is necessary to guarantee that a warranty won't be voided. A warranty will remain valid no matter who performs the repairs, meaning you can use your own mechanic rather than the dealer's service department. However, it's a good idea to keep the receipts as proof that the work was done.
When dealers pitch the warranty, they'll usually conveniently leave out the fact that you can buy an extended warranty at any point before the included factory warranty expires. So, in a sense, you can hang onto your money for three years and then buy an extended warranty if you decide you need one. By then, you'll have an idea of how reliable the car has been. Or you might at that point decide to trade it in or sell it — meaning you won't need a warranty.
John Kuo contributed to this report.
Get more smart money moves – straight to your inbox
Sign up and we'll send you Nerdy articles about the money topics that matter most to you along with other ways to help you get more from your money.