Get a Good Car Loan With Bad Credit
Prepare to play financial self-defense and be wary of bad-credit alternatives.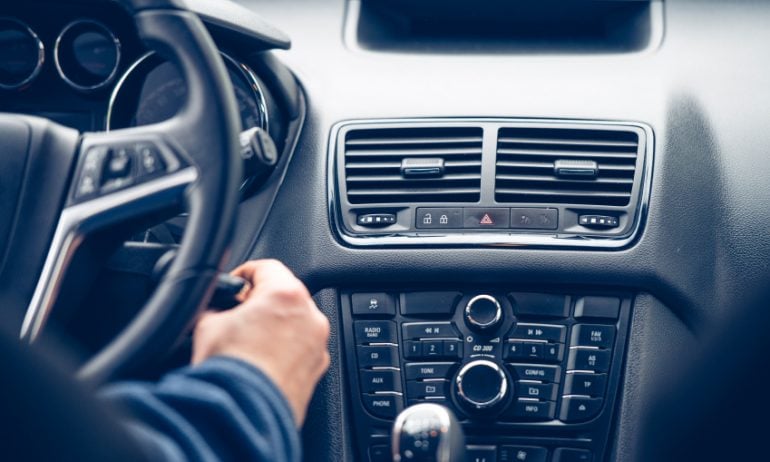 Many or all of the products featured here are from our partners who compensate us. This may influence which products we write about and where and how the product appears on a page. However, this does not influence our evaluations. Our opinions are our own. Here is a list of our partners and here's how we make money.
If you are car shopping and have bad credit, you might feel you have to take a loan from any dealer, even if it has a high interest rate. But you may have better options than you realize — options that can save you hundreds of dollars over the life of the loan.
Getting a reasonable rate is especially important today because many people with poor credit are struggling to repay their loans — a sign they got a car or car loan that was too expensive.
Preapproval: financial self-defense
You can still get a good loan even if you have subprime credit (generally below 630). But, says Dave Cavano, a car buying expert with AAA, start by looking outside the dealership network — "because the dealer has a vested interest in doing it now and getting you to make decisions on the fly," Cavano says.
Banks and credit unions: Check interest rates at your bank or local credit unions. Having a personal relationship, and an account in good standing, can help you get approved for a loan.

Online lenders: Applying for preapproval is easy and can even be completed on a smartphone. Plus, many online brokers and services allow consumers to get multiple quotes to ensure a competitive rate.
Find your best interest rate by contacting multiple auto lenders.
Negotiating with the dealer
Once preapproved for a loan, you can enjoy a protected experience at the dealership. Sure, the dealer might try to entice you with a better rate, but only take it if it beats the loan offer you already have in hand.
Say the finance manager offers you a loan with an interest rate of 16%. Says Cavano, if you tell him, "'That's funny, because I was approved at 8% by my credit union.' Now watch how quickly the dealer will say, 'If I could match that, would you take our loan?'" However, if the dealer beats the interest rate while extending the length of the loan, that costs you more money in the long run.
Salespeople may also try to include extras in the contract such as an alarm, extended car warranty or paint protection. But "if you really have credit issues, and you're scraping by on the monthly payment, 'just say no' is the recommendation," Cavano says.
Before you take dealership financing offering a better rate, make sure that all other terms of the loan are the same.
Be wary of bad-credit alternatives
People who struggle to secure traditional auto financing may be tempted to shop at buy-here-pay-here car lots. These dealers offer car loans to people with little or no credit. But "extreme caution is required" when shopping at such a car lot, Cavano says.
In recent years, the Consumer Financial Protection Bureau has taken action against a number of buy-here-pay-here dealers. According to an investigation by the Los Angeles Times, at such "lenders of last resort," cars can be overpriced and often unreliable, with high interest rates that put the owner at risk of having the vehicle repossessed.
If you end up purchasing from such a dealer, check your credit report to make sure your car payments are being reported.
Set limits — and stick to them
That's why it's important to set a limit for a monthly payment, and a schedule for repayment — called the "term" — that fits your budget. Use an auto loan calculator to find the amount you can comfortably afford — and remember you'll also be on the hook for sales tax, registry fees and insurance.
If you make consistent, on-time payments and your credit score improves, you may soon be able to refinance your car loan to get a better rate and lower your monthly payment.
It might sound old-fashioned, but there is one other strategy to get wheels. If you can wait even a few months before buying, save money and purchase an inexpensive used car for cash — and avoid even having a car payment.