How to Plan for Monthly Car Costs
The cost of buying a car can quickly add up, and many people aren't ready for the hit to their monthly budget.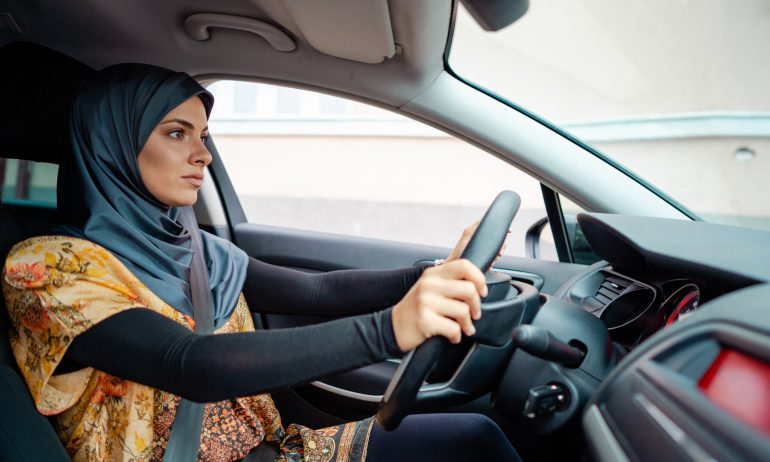 Many or all of the products featured here are from our partners who compensate us. This influences which products we write about and where and how the product appears on a page. However, this does not influence our evaluations. Our opinions are our own. Here is a list of our partners and here's how we make money.
The average cost of total car ownership in the U.S. rose 16% from 2019 to 2022, according to the U.S. Bureau of Transportation Statistics. A new study from NerdWallet conducted by The Harris Poll finds that this cost is wearing on American vehicle owners.
The study — conducted among 2,060 U.S. adults from Jan. 31 to Feb. 2, 2023 — finds that 25% of Americans who own a personal vehicle worry that the price of fueling or charging their vehicle will impact their ability to pay for other necessary goods or services.
Cost of vehicle ownership
Although vehicle costs are weighing on some owners, about a third (36%) of Americans are planning to purchase a new vehicle in the next 12 months, according to the study. Loans for those vehicles have an average annual percentage rate — or APR, the interest charged for an auto loan — of 6.07%. That can help drive up the overall cost of vehicle ownership.
NerdWallet finds that while 43% of vehicle owners say $1,000 in monthly vehicle costs is too high for them to stomach, a minority — 10% of owners — crack that ceiling. Generation Z and millennial owners are more likely than others to end up with monthly bills over $1,000 (20% and 18%, respectively, compared with 6% of Generation X owners and 3% of baby boomers).
Younger generations have generally higher monthly vehicle bills overall, according to the study. Gen Z and millennial vehicle owners spend an average of $921 and $821 per month, respectively, on their vehicles. Gen Xers spend $433 monthly, and baby boomers spend $308. As a result, 35% of Gen Z vehicle owners say their vehicle expenses make up a significant portion of their monthly budgets.
Parents also pay more for their vehicles, the study found. Vehicle owners with children in their households spend an average of $792 per month on their vehicles, while those without kids spend an average of $430.
Mounting stress from costs
Those higher bills lead to an increase in stress for vehicle owners, with 23% of them saying the cost of ownership causes them stress, according to the study. One in 4 (25%) of all vehicle owners say they worry that the price of fueling or charging their vehicle will impact their ability to pay for other necessary goods or services, including things like rent, food and utilities.
That may be because not every owner thinks about all the associated costs of ownership when purchasing a vehicle. It can be easy to focus on your monthly payment or even your vehicle's out-the-door price, which includes costs like taxes and fees.
"What isn't included in out-the-door price," NerdWallet auto writer Shannon Bradley says, "is ongoing ownership costs — like gas, maintenance and insurance — so when planning to buy a car, it's important to budget for those, too."
A straightforward way to avoid falling into a stressful situation is to budget for a vehicle before you buy it. Remember that your monthly vehicle costs won't just include your loan payment and insurance. You'll also need to account for gas, upkeep and other costs.
You can also shop around for an auto loan before buying, which could save you thousands. Bradley says, "Reducing a $30,000, 60-month car loan from a rate of 10% to 8% will reduce total interest paid over the life of the loan by $1,700."
Finally, used cars may be the most straightforward way to save money, at least in the long run. In our study, 48% of consumers planning to buy a car in the next 12 months said they were planning to buy a used car; 68% were planning to buy new (the values don't add up to 100% because respondents could answer for multiple planned purchases).
According to automotive pricing guide Kelley Blue Book, the average new car price in January 2023 was $49,388, while the average used car price was $26,510. That's a savings of over $22,000 — an amount that could help lower overall financial stress.
Ultimately, buying a car is like making most other large purchases. You can minimize stress by budgeting for all the associated costs and by shopping around before making a purchase.
Get more smart money moves – straight to your inbox
Sign up and we'll send you Nerdy articles about the money topics that matter most to you along with other ways to help you get more from your money.