Oil Change Prices — and Upsells to Avoid
An oil change costs from $20 to $100 at quick lube shops. Check your owner's manual to ensure you don't pay for unnecessary add-ons.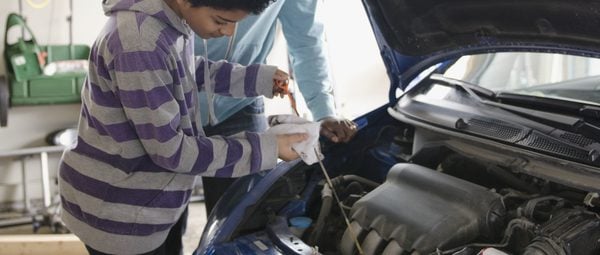 Many or all of the products featured here are from our partners who compensate us. This may influence which products we write about and where and how the product appears on a page. However, this does not influence our evaluations. Our opinions are our own. Here is a list of our partners and here's how we make money.
Following your car's scheduled maintenance keeps it running like a well-oiled machine — literally, in the case of an oil change. Regularly getting your oil changed is one of the most important maintenance tasks you can do for your car, and fortunately, it's one of the cheapest.
Your Car-Buying Cheat Sheet
Get Nerdy quick tips on how to streamline the car-buying process even before you hit the dealership.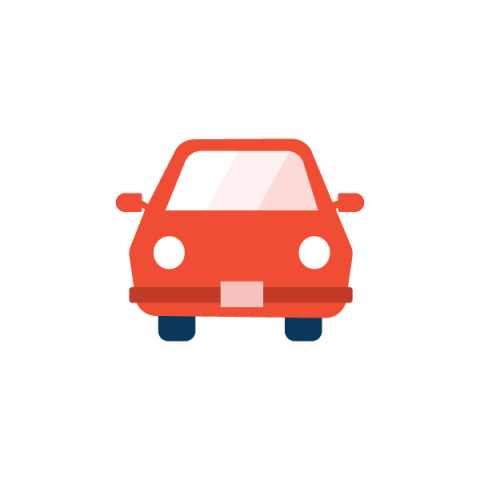 Oil change prices at chain shops
Oil change prices range from $20 to $100 at a lube shop (and $25 to $40 if you do it yourself). At the higher end is full-synthetic oil, with more additives to protect your engine. Conventional oil is cheapest, and in the middle are synthetic blends: mixtures intended to provide some benefits of synthetic oil at a lower price.
Most chains offer coupons, discounts for online appointments or other deals to lower prices. Here's a quick look at major oil-change chains' prices, before special offers.
*Prices are based on online listings and provider quotes and may vary by location.
Conventional vs. synthetic
The cost of an oil change typically includes 4 to 5 quarts of oil and a new oil filter, plus the shop's labor charge. The biggest factor in the final price of your oil change is the kind and quality of oil used. The trick is knowing which kind to get and how often to change your oil — which you can find in your owner's manual, rather than blindly following the outdated 3,000-mile rule.
Some newer cars require synthetic oil, and if your owner's manual specifies that, don't try to cut corners with conventional. Any money you save now will likely be lost in the long run when your engine needs repairs.
If your car doesn't require synthetic oil, you have a judgment call to make: Should you pay up for it? Synthetic oil can be better for your car, resulting in "less engine wear over the life of the vehicle," according to a study by AAA. The price difference between synthetic and conventional oil changes? About $32, on average, at AAA-approved facilities.
For a mechanic, an oil change is both a good opportunity to find real problems with your car and a chance to sell you something you don't really need, or don't need yet.
So is it a scam when the oil change technician says you need an air filter or transmission flush? Consulting the owner's manual and knowing when your car last had the suggested maintenance are the best ways to tell if you're being upsold.
For repairs outside routine maintenance, the check engine light would probably alert you to a problem first. If you've been ignoring the little light in your dash, the mechanic is simply reading the diagnostic code to give you an idea of what might be wrong.
Here are some common oil-change upsells and schedule guidelines, but remember: Your owner's manual is the real source of truth.
| | |
| --- | --- |
| | Every 30,000-45,000 miles, but more frequently if you drive on dusty or unpaved roads |
| | Every 25,000-70,000 miles, but varies widely depending on your driving style, brake pad quality and other factors |
| | Every 12,000-15,000 miles or once per year, more frequently if you drive often on unpaved roads or in heavy traffic |
| | Not earlier than every 30,000 miles, up to every 120,000 miles |
| | When check engine light appears, with related diagnostic code |
| Fuel system cleaning and filter | Every 60,000 miles or at check engine light with related diagnostic code |
| | Every 30,000-60,000 miles, but varies widely — longer intervals for newer cars |
| | When streaks first appear during use, or when blades appear dry or cracked |