Should You Take a Personal Loan to Pay Rent?
You can get a personal loan for rent, but it's an expensive option. Rule out other ways to cover your rent first.
Last updated on Aug 4, 2021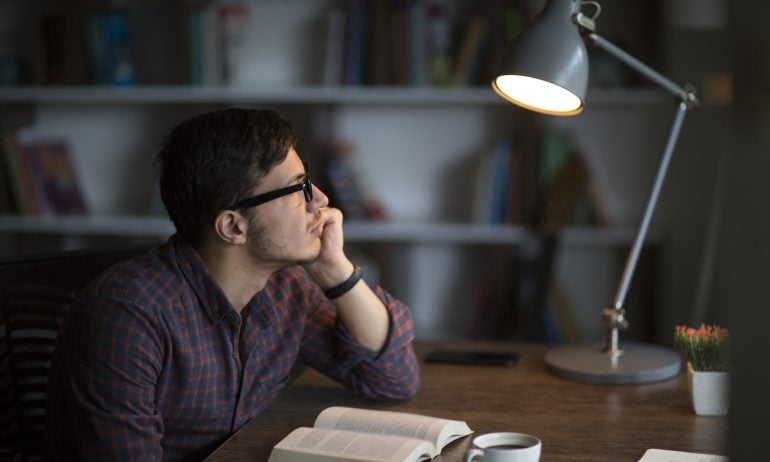 Many or all of the products featured here are from our partners who compensate us. This may influence which products we write about and where and how the product appears on a page. However, this does not influence our evaluations. Our opinions are our own. Here is a list of our partners and here's how we make money.
When gaps in income occur, such as through a loss of employment, your rent bill can be the most difficult to pay because it's often your largest expense. In these situations, a personal loan for rent may seem like a feasible short-term fix.
But personal loans are an expensive way to pay rent, and there are cheaper options such as local assistance available to renters that should be sought out first.
Should I take a personal loan to pay rent?
Using a personal loan to pay your rent should be your last option.
Taking a loan adds debt, sometimes with high interest that can cost more than monthly rent payments.
Your credit score may drop if you miss loan payments.
Taking a loan for rent should only be done if you're certain you can repay the loan in a short amount of time.
Consider other options first, including talking to your landlord, getting a roommate and asking for help from family and friends.
A personal loan for rent is an expensive option
Taking a loan for rent can address a budget shortfall, but it requires weighing the risks and benefits.
"I think if you are going to go the personal loan route, you have to be realistic about how much debt you will be accumulating," says Sarah Hamilton, a San Francisco-based certified financial planner.
Here's what to consider before taking a loan to pay your rent.
Taking a personal loan adds debt. Each month you'll owe both your rent as well as an installment payment on the new loan. If you take a $5,000 personal loan with an 17.4% annual percentage rate and a 12-month term to pay for three months' rent, you'll still need to find funding for a monthly $457 loan payment.

You owe interest on the loan. Many short-term loans have high interest rates, and longer repayment terms mean you pay as much interest as you might for a couple months' rent. For someone with a bad credit score (300 to 629 on the FICO scale), a $10,000 personal loan with a 27% APR and 36-month term would cost about $4,700 in total interest.

You need a solid credit score and credit history to get a good interest rate. Personal loans with low interest rates, below 20%, are typically only available to people with good or excellent credit scores (690 or higher FICO).

Your credit will take a hit if you miss loan repayments. One of the key factors that determine your credit score is payment history: how consistently you make on-time payments on your debts. Missing even one monthly payment can ding your score by up to 100 points.
Why some people take loans for rent assistance
The key for anyone thinking of taking a personal loan to pay rent is how quickly the loan can be paid back. If you need a loan as a short-term financial raft, and you're certain you'll soon have the funds to pay off the loan, taking a loan may make sense for you.
For example, maybe you're taking a new job and you'll have a gap between paychecks. Or you might be moving between apartments and need help paying your new home's security deposit while you wait for your former landlord to refund your previous security deposit. In both of these cases, you know you'll be able to repay the debt.
See if you pre-qualify for a personal loan – without affecting your credit score
Other options for help with rent
Aside from personal loans, there may be other ways to go about getting some assistance with your rent payments.
Talk to your landlord. If you have a history of making on-time rent payments, your landlord may be willing to offer some assistance. This could come in the form of waived late fees, an installment plan or deferring payment for a month.

Supplement your income. Consider ways to make extra money to cover your financial gap. Options include selling old business clothes or online tutoring.

Ask for help from family or friends. Assistance from friends or a family loan may have better terms than other lenders, but your loved ones won't know unless you ask. You might also explore crowdfunding platforms like GoFundMe.

Change your living situation. If your apartment lease allows you to sublet your apartment or rooms within, discuss these options with your landlord. Moving in with a friend or family member for a short period of time while you sublet your apartment could cover your funding gap.

Call 211. 211 can connect you with local social services, including nonprofits and religious organizations, that may help with rental assistance.
Stanton Burns, a St. Charles, Missouri-based certified financial planner, encourages people to speak with their landlord to see if rent payments can be lowered or deferred.
"My recommendation would be to negotiate with the landlord," Burns says. "They're hurting like everyone else right now, and I would wager that many landlords would be willing to accept a partial rent payment versus having to go out and find a new tenant in this economy."
Get more smart money moves – straight to your inbox
Sign up and we'll send you Nerdy articles about the money topics that matter most to you along with other ways to help you get more from your money.