Alternatives To College: What Are My Options?
Alternatives to college like apprenticeships or trade schools may be a better fit for some students.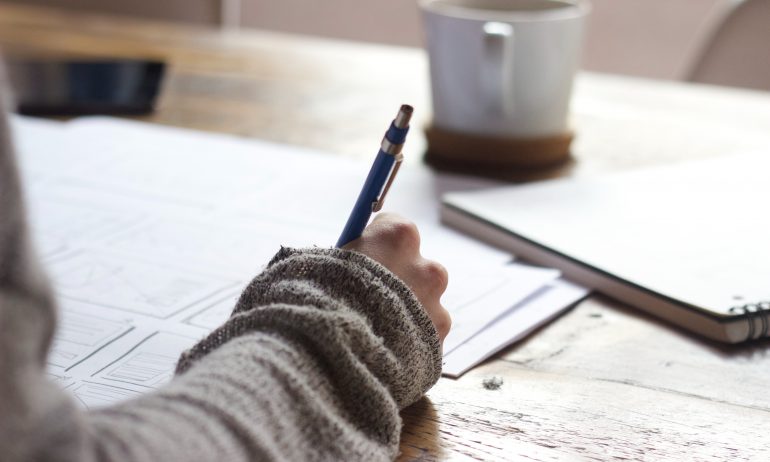 Many or all of the products featured here are from our partners who compensate us. This may influence which products we write about and where and how the product appears on a page. However, this does not influence our evaluations. Our opinions are our own. Here is a list of our partners and here's how we make money.
A traditional four-year college seems like the default next step for high school graduates, whether or not they have a career in mind. But with rising tuition costs, ballooning student debt and plenty of good jobs that don't require a bachelor's degree, it's worth exploring all your options before enrolling in classes or designing your dorm room.
Here are five alternatives to college at a four-year school.
Also known as: Junior or two-year college

Typical length: One or two years

Credentials: Associate degree or certificate
Community colleges are local, typically public schools with two main paths for students: transfer preparation and career training. The transfer route is for students who eventually want to earn a bachelor's degree or higher at another college or university; classes in this track are academic in nature. The career training route is for students who want to enter the workforce immediately after graduation; these classes typically teach specific skills that you can apply on the job.
Whichever route you choose, have a goal and plan in mind. If you're planning to transfer, communicate with your advisor regularly to ensure that the credits you're earning will transfer correctly. If you're preparing for a specific career, make sure you can earn the credential needed for that field.
Also known as: Job-based learning

Typical length: One to six years

Credentials: Nationally recognized industry certification
Apprenticeships are paid career-training programs where students learn on the job in addition to some classroom instruction. Apprentices work full-time jobs with wages starting around $15 an hour and increasing as their skills grow. Fields offering apprenticeships include construction trades, manufacturing, health care, finance, telecommunications and transportation.
There are currently about 500,000 apprentices in the U.S., according to the U.S. Labor Department — a small number compared with the more than 20 million students enrolled in U.S. colleges and universities in fall 2017, according to the National Center for Education Statistics. There's bipartisan and private-sector support for expanding apprenticeships but since the number of apprenticeships is limited, they can be competitive to get and there may be a waitlist.
Also known as: Technical, career or vocational school

Typical length: One to two years, or less
Trade schools are typically private schools — many are for-profit — that prepare students to enter a particular career directly after completing training. Many community colleges have similar, and likely more affordable, programs. Trade schools are available in fields including welding, auto mechanics and heating, ventilation and air conditioning (HVAC).
Take extra care to research trade schools before enrolling. For-profit schools tend to be more expensive, requiring students to take on more debt, and lead to poorer outcomes compared with public or not-for-profit schools. Look for a school that's accredited for federal financial aid programs, and use the Department of Education's College Scorecard to compare schools' typical costs, graduation rates and median salary of former students.
Also known as: Distance learning, massive open online courses (MOOCs)

Typical length: Varies by the credential you're pursuing

Credentials: Certificate, or associate, bachelor's or master's degree
Doing college online can give you the flexibility to learn on your own schedule and pace, as long as you're self-motivated enough to keep up with the work. It can be a good option for parents, full-time workers and students with disabilities.
Some schools offer only online classes, while many brick-and-mortar colleges host online courses in addition to in-person ones. Depending on your school's offerings, and your location and preference, you can take all your classes online, or take some online and some in-person. Either way, research the school carefully before enrolling to make sure it's affordable, properly accredited and has a track record of preparing students for success after graduation.
Also known as: Coding school.

Typical length: Short-term, usually less than four months.

Credentials: Certificate.
If you're looking to launch a career in design and building websites and apps, a coding bootcamp could fit your needs. They're in person or online short-term, intensive training programs in web and mobile development, design or security. Programs are offered by for-profit, private companies, not accredited colleges or trade schools. That means you can't get federal student aid to help pay for the programs. They'll vary in cost by location and whether you attend in person or online.
Bootcamps are private companies so they aren't subject to government oversight. You'll need to do your own research to find a reputable program. Start with the Council on Integrity in Results Reporting, a nonprofit that tracks graduation and job outcomes among coding bootcamps. You can also read online reviews, news stories and contact alumni via LinkedIn for feedback.
These are by no means the only college alternatives. You can also enlist in the military, start a business or, to gain experience and earn money while learning what you enjoy and are good at, get an entry-level job.
If you decide to pursue higher education — whether at a four-year college or university, community college or trade school — be smart about paying for it. The first step is submitting the Free Application for Federal Student Aid, known as the FAFSA, to see what federal grants, work-study and student loans you qualify for.
If you have to take out student loans, exhaust your federal options before borrowing private student loans, because federal loans have more borrower protections.
Spot your saving opportunities
See your spending breakdown to show your top spending trends and where you can cut back.