Coding Bootcamp: Income Share Agreements vs. Bootcamp Loans
Coding bootcamp loans and ISAs both cover bootcamp costs, so select the cheapest option.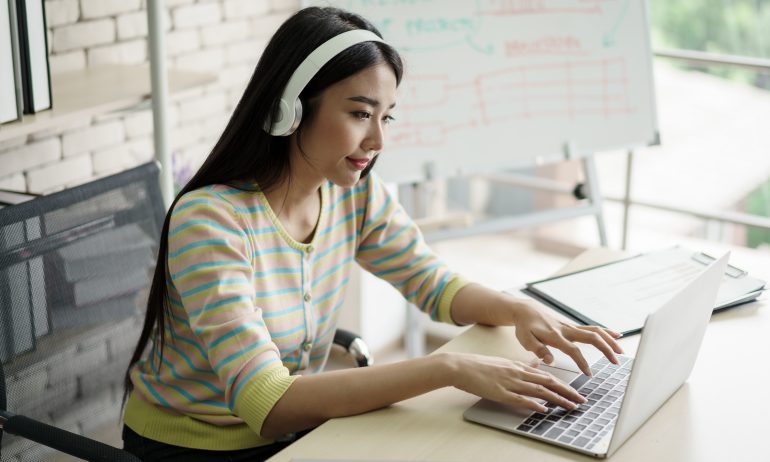 Many or all of the products featured here are from our partners who compensate us. This influences which products we write about and where and how the product appears on a page. However, this does not influence our evaluations. Our opinions are our own. Here is a list of our partners and here's how we make money.
Both coding bootcamp loans and ISAs can cover the costs of a coding bootcamp.

Students should exhaust free aid for bootcamps before turning to sources that require repayment, like loans and ISAs.

When borrowing money for a coding bootcamp, compare offers and choose the least expensive option.
While both can cover the costs of coding bootcamp and offer flexible repayment options, the best choice is the one that will cost you the least. Exhaust free funding opportunities like scholarships, workforce development grants, employer tuition assistance and veterans benefits before you borrow money for a coding bootcamp with an ISA or loan.
Income share agreements aren't credit-based, unlike many bootcamp loans. So a good income share agreement could be a better option for those lacking a strong credit background.
Because income share agreements aren't typically expressed in APR terms, it can be hard to tell if a bootcamp loan or ISA would be cheaper. Here's what you need to know about each.
Coding bootcamp income share agreements
Bootcamp ISAs generally work like typical ISAs for traditional colleges. With both, a provider pays your school expenses. In return, you pay back a fixed percentage of your post-graduation income for a set term.
Income share agreements aren't regulated, so each provider can set its own parameters. But for most, payments kick in only after you start to make a certain salary. The ISA provider will set the salary threshold, and if your salary falls below that amount, you don't have to make payments.
Consider these factors when evaluating a bootcamp ISA:
Income share percentage. This determines how much you'll pay each month. Prioritize ISAs with repayment percentages at or below 10%. This will help keep total monthly bills manageable.

Salary floor. This sets the minimum salary required for payments. Watch out for salary floors that are too low. Consider the cost of living and average salary in your area to determine what is too low for you. For context, the average salary in the U.S. in 2019 was nearly $52,000, according to the Social Security Administration.

Payment cap. This is the maximum amount you'll have to repay. Avoid ISAs with payment caps above two times the borrowed amount and those without payment caps at all, or you could repay far more than you got.

Repayment term. This determines how long you'll repay an ISA. Make sure to ask how the provider calculates months you aren't obligated to make payments. Some may extend the term.
For example, the Lambda School's ISA requires that you pay 17% of your gross post-graduation salary for 24 months. The payment salary floor is $50,000 per year. If you make less than that, you don't have to make payments. In that case, they could extend your term to up to 60 months. The Lambda School costs $15,000 for most students, and sets its total payment cap at $30,000. If you make $52,000 a year during that time, you can expect monthly payments of $737 and a total repayment amount of about $17,688.
Depending on the details of your ISA and your post-graduation salary, you could end up paying less than you borrowed or much more.
Bootcamp loans may share some similarities with traditional student loans, but they aren't student loans. Bootcamp loans are personal loans that are designed for bootcamp students. As such, they don't come with the same protections and regulations that student loans do.
Consider these features when evaluating a bootcamp loan:
Interest rate. This determines how much your loan will cost. Bootcamp loan interest rates can reach beyond 25%. Always go with the lending source that will cost the least and avoid lenders that charge 36% interest or higher.

Repayment options. These determine how soon and under what conditions you'll have to start making payments. Look for loans that offer several repayment options. These can include immediate repayment, where you make payments while you're in school, and deferred repayment, where you start making payments after graduation.

Soft credit check. A soft credit check for preapproval allows you to see which interest rates and terms you qualify for without affecting your credit. Compare rates from several lenders that provide them with only a soft credit check to ensure you get the best rate.

Origination fee. This is a fee that a lender may charge to process the loan. It is usually expressed as a percentage of your loan amount and may be added to the loan principal, where it will increase the total repayment amount.
For example, Skills Fund offers three- and five-year repayment terms with interest rates from 6.5% to 13.75%. It doesn't have a formal forbearance program, but it does offer four repayment options. Those who choose the deferred repayment option also typically get a three-month grace period after graduation before having to start payments.
Skills Fund provides preapproval with a soft credit check. It also charges borrowers a 5% origination fee, which it adds to the loan balance. So a $15,000 loan would come with a $750 origination fee on top. Such a loan at 13.75% over five years would cost about $364 a month and come with a total repayment cost of about $21,866. If that loan had a 6.5% interest rate at three years, your monthly payments would be about $483. Your total repayment would be around $17,378.
Which costs less: Bootcamp loan or ISA?
Determining if a bootcamp ISA or loan will cost less depends on the details of each. Compare offers from your school's bootcamp ISA and lenders that provide soft-credit preapprovals.
Consider the affordability of the monthly payment and the total overall costs when evaluating your options.
This calculator will help you determine the overall price of an ISA for comparison.
Spot your saving opportunities
See your spending breakdown to show your top spending trends and where you can cut back.