New FAFSA Delayed: 9 Key Changes to Expect
The new 2024-25 FAFSA will have a streamlined application and an easier path to grant eligibility. But don't expect it until late December — a three month delay.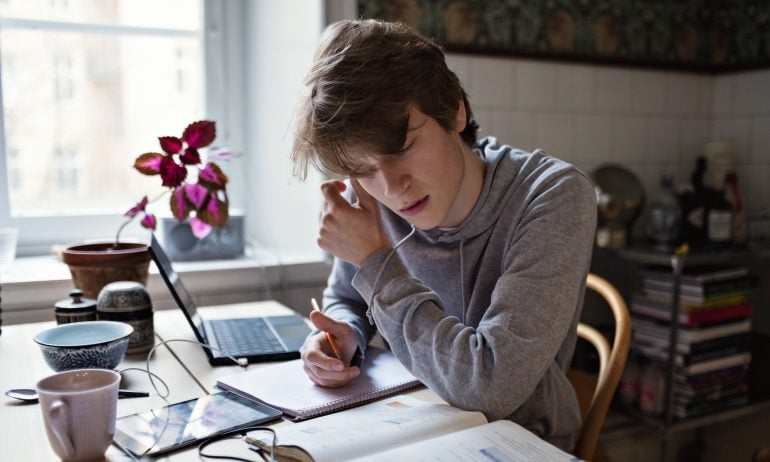 Many or all of the products featured here are from our partners who compensate us. This influences which products we write about and where and how the product appears on a page. However, this does not influence our evaluations. Our opinions are our own. Here is a list of our partners and here's how we make money.
When will the new FAFSA be available?
The redesigned FAFSA is expected to launch in December 2023 for the 2024-25 academic year — a delay from the typical Oct. 1 release date. You can still submit the 2023-24 FAFSA until June 30, 2024. Stay tuned for more updates on the new
FAFSA deadline
.
College financial aid is getting a makeover — and a delay.
Government officials say the new FAFSA will be much easier to complete. Changes include a shorter form, more straightforward questions and tax data automatically populated by the Internal Revenue Service. It will also unlock need-based Pell Grants for more than 610,000 additional students.
"We think the new FAFSA is going to prevent a lot of headaches, save us all a lot of Advil, but also can significantly increase the number of people going to college," says Under Secretary of Education James Kvaal.
It's the most significant overhaul since the form's predecessor was unveiled in the 1980s, according to the U.S. Department of Education, and is a result of the FAFSA Simplification Act.
Because of the delayed release, however, colleges won't start getting FAFSA information from prospective students until late January 2024, which could delay delivery of financial aid packages and shorten families' college decision-making timeline. The crunched timeline makes it even more essential to submit the FAFSA once it opens this winter — even if you don't think you'll qualify for aid. The FAFSA is the key to unlocking need-based grants, work-study, federal student loans and even some institutional aid and scholarships.
Sign up on StudentAid.gov for an email notification when the form comes out. Try to submit the form as soon as possible after it launches. The revamped Federal Student Aid Estimator can also help you gauge how much aid you'll receive next year.
Beyond the delayed timeline, here are nine key changes in store for the new FAFSA.
Student loans from our partners

1. All contributors need FSA IDs
In previous years, only the student and one parent needed an FSA ID (which is their StudentAid.gov username and password) to access the FAFSA.
With the new FAFSA, each contributor will need a unique FSA ID to log in and complete their portion of the form. That could include the student, the student's spouse, a biological or adoptive parent or the parent's spouse.
"If you don't have an FSA ID yet, now is a good time to come to StudentAid.gov and set one up," Under Secretary Kvall says.
There's a turnaround time of up to three days between requesting your FSA ID and receiving it. You won't be able to submit the FAFSA until every contributor has their FSA ID.
2. Delay impacts some state financial aid forms
Some states have their own financial aid forms, separate from the federal one. In seven states — Iowa, Minnesota, Mississippi, New Jersey, New York, Pennsylvania and Vermont — these state aid forms pull some information directly from a student's FAFSA to streamline the process. However, due to the FAFSA changes and delay, these states won't be able to auto populate their 2024-25 forms with FAFSA inputs.
"It's just another barrier, unfortunately," says Kierstan Dufour, director of external training & partnerships at Get2College, a college access organization for Mississippi students by the Woodward Hines Education Foundation.
Be sure to keep track of your financial aid deadlines for your state and university (or target universities, if you're a prospective student).
3. Application available in more languages
The old FAFSA was available in English and Spanish only. The new FAFSA will be available in the 11 most common languages spoken in the U.S., making it accessible to a great number of students and their families.
4. Student Aid Index (SAI) replaces the EFC
The SAI, like the EFC, is used to calculate need-based financial aid. Your need will be calculated by subtracting the Student Aid Index from the school's cost of attendance.
The makeover is meant to correct the assumption that the EFC calculation equals the amount your family can contribute, as the name suggests. Most families pay more than the EFC amount after taking loans to fill aid gaps. In reality, the EFC (soon to be SAI) is an index number used by college financial aid offices to determine your need for aid.
The information you include on the FAFSA determines your SAI.
Get ready for simple tax filing with a $50 flat fee for every scenario
Powered by
Don't miss out during the 2024 tax season. Register for a NerdWallet account to gain access to a tax product powered by Column Tax for a flat rate of $50 in 2024, credit score tracking, personalized recommendations, timely alerts, and more.
5. Pell Grant award expands
The need-based Pell Grant gives students free college aid that doesn't need to be repaid. With the new FAFSA formula, 610,000 additional students from low-income backgrounds will be eligible for Pell Grants who wouldn't have been under the previous form. Additionally, 1.5 million students will be newly eligible for the maximum Pell award: $7,395 per year.
Here are some key changes to know about how the new FAFSA treats Pell calculations:
Maximum annual grants will be awarded based on family size, adjusted gross income (AGI) and poverty guidelines. 

Students who don't qualify for the maximum Pell Grant could still receive funds if their SAI is less than the Pell Grant maximum. 

If a student's SAI is greater than the maximum Pell Grant award, they could receive a minimum grant award if they qualify based on family size, AGI and poverty guidelines.
The new FAFSA will contain significantly fewer questions. Applicants will be able to skip as many as 26 questions on the 2024-25 FAFSA, depending on their circumstances. Some students will only have to answer 18 questions on the new form; the 2023-24 FAFSA included up to 103 questions.
Two controversial questions will be axed. Students no longer must register for the Selective Service in order to complete the FAFSA, and the question will be removed from the application. Drug-related convictions alone will no longer disqualify applicants, and the question won't be included on the FAFSA.
7. You can list more colleges
Prospective students will be able to list up to 20 colleges on their online FAFSA for 2024-25, up from 10 in previous years.
The schools you list will automatically receive a copy of the information you submit in the FAFSA, which they can use to calculate your financial aid package.
8. Sibling discount removed
Parents will no longer get a break for having multiple children in college at the same time.
The new FAFSA will still ask a question about other people in a student's household attending college, but it won't be figured into federal financial aid calculations.
9. IRS imports tax information
All contributors must agree to allow the IRS to directly import their federal tax information to the FAFSA. The direct data exchange will make it easier for families to fill out the form, since they won't need to dig up their tax returns and manually enter this information.
While a student can still submit their FAFSA if any contributor doesn't consent to this process, they won't be eligible for federal student aid.
Get pre-qualified in just 3 minutes with Credible
Check multiple student loan lenders to get accurate, pre-qualified rates with no impact to your credit score.
Spot your saving opportunities
See your spending breakdown to show your top spending trends and where you can cut back.