How Much Financial Aid Can I Get?
You can use the Federal Student Aid Estimator and a net price calculator to estimate your financial aid.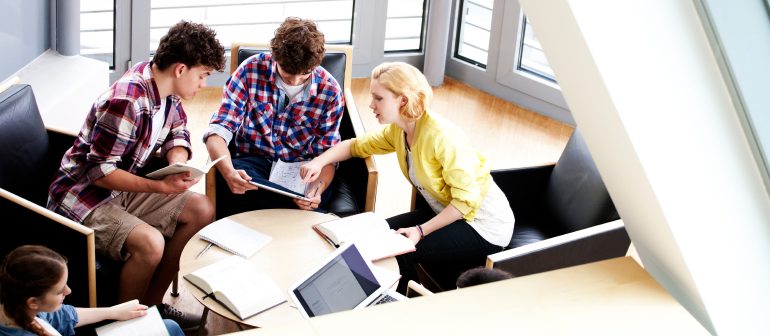 Many or all of the products featured here are from our partners who compensate us. This influences which products we write about and where and how the product appears on a page. However, this does not influence our evaluations. Our opinions are our own. Here is a list of our partners and here's how we make money.
When will the new FAFSA be available?
The redesigned FAFSA is expected to launch in December 2023 for the 2024-25 academic year — a delay from the typical Oct. 1 release date. You can still submit the 2023-24 FAFSA until June 30, 2024. Stay tuned for more updates on the new
FAFSA deadline
.
You can estimate how much financial aid you might get so you're prepared when your financial aid award letter arrives. There are two main tools that can help you gauge your potential aid: the Federal Student Aid Estimator and net price calculators.
Federal Student Aid Estimator
This tool from the Department of Education helps you estimate what federal financial aid you'll qualify for, such as Pell Grants, work-study and direct loans. You can use the Federal Student Aid Estimator before you submit a Free Application for Federal Student Aid, or FAFSA.
You must answer questions related to your financial aid eligibility to get a result. To complete, you'll need to reference financial documents, like federal tax information and bank statements.
Based on your answers, you'll receive an estimated federal Pell Grant amount, federal work-study amount and maximum federal direct loan eligibility.
However, the Federal Student Aid Estimator doesn't give you a full picture of what aid you'll receive from the state or the colleges you apply to. You need to fill in the estimated amounts of state and college aid, as well as any possible private scholarship amounts.
Also, the generosity of certain federal aid programs, such as work-study, differs from school to school based on available funding. That means the Federal Student Aid Estimator mainly gives you an early look primarily at your eligibility for Pell Grants.
The "sticker price" you'll find on a school's website doesn't accurately reflect what you'll end up paying. The net price, or the amount that you must pay after factoring in scholarships and grants, is a more useful measure.
A net price calculator will show you how much grant aid you're likely to receive to attend a particular school. That amount could include federal Pell Grants as well as state and school grant funding.
But net price calculators don't always show you exactly how much of each you'll receive. That's why it's helpful to get an estimate of your potential Pell Grant from the Federal Student Aid Estimator.
Most colleges include net price calculators on their websites, but the tools aren't always easy to find. Search for a calculator using the Department of Education's Net Price Calculator Center.
Next steps to determine how much financial aid you can get
Once you have an idea of how much financial aid you can expect, you can better determine your debt load to pay for college.
A good rule of thumb is to borrow no more than 10% of projected after-tax monthly income in your first year out of school. For example, if you expect to make $40,000 in your first year out of college, borrow less than $21,000 to keep your payment affordable. Use a student loan affordability calculator to figure out how much to borrow.
You can also gain insight into graduates' typical total debt and monthly loan payments at specific schools using the Department of Education's College Scorecard.
Spot your saving opportunities
See your spending breakdown to show your top spending trends and where you can cut back.