National Foundation for Credit Counseling Review: Student Loan Help
NFCC is a nonprofit credit counseling agency offering help to student loan borrowers.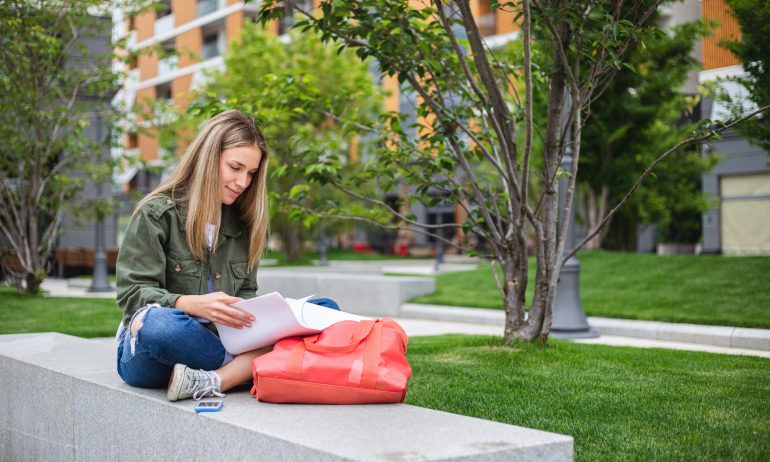 Many or all of the products featured here are from our partners who compensate us. This influences which products we write about and where and how the product appears on a page. However, this does not influence our evaluations. Our opinions are our own. Here is a list of our partners and here's how we make money.
To help student loan borrowers avoid scams, NerdWallet is rounding up information on legitimate sources of help, like this one.
Organization: National Foundation for Credit Counseling.
Mission statement: "Since 1951, the National Foundation for Credit Counseling (NFCC) has helped millions of people lead a more financially fit life. As the largest and longest-serving nonprofit financial counseling organization in the U.S., our mission is to help all Americans gain control over their finances."
The NFCC and its member agencies are all nonprofit 501(c)(3) organizations.
Location: Washington, D.C.
Best contact method: Connect with a counselor by using its online agency locator or calling 800-388-2227.
Business hours: Seven days a week between 8 a.m. and 8 p.m. EST.
Areas of expertise: All student loan types.
It can help with: A complete financial review, not just a review of student loan options. Counselors will consider borrowers' goals and objectives and review their income, living expenses and all debts. They will work with the borrowers to develop an action plan to address borrowers' goals and objectives.
It cannot help with: Providing loans to borrowers or loan forgiveness.
It is funded by: Grants and some agency counseling fees.
Cost to expect: Varies. Some member agencies may charge nominal fees for services. For example, a counselor may recommend a debt management plan to reduce credit card payments; the cost can range between $25 and $75 per month depending on the agency, the amount of debt enrolled and state regulations.
Most common question topics: "Overwhelming federal loans. Primarily because these loans constitute the vast majority of all student loans," says Bruce McClary, senior vice president of communications for NFCC.
Most common relief/repayment solutions it recommends: Income-driven repayment plans when appropriate, especially if borrowers are pursuing loan forgiveness programs. Other solutions include budget adjustments and, in some situations, debt management plans if the borrower is also struggling with credit card debt.
Process for assessment/resolution: Counseling agency gathers the borrowers' reasons for seeking counseling, income, debts and living expenses either in advance of the counseling session or during the session. A counselor discusses potential budget adjustments and other strategies for addressing student and other debt. If data is collected in advance of the counseling session, the session length averages approximately 45 minutes to one hour. If data is collected during the session, the length can average one hour to 90 minutes.
What information/documents to bring to the table: Information on all student loans and other debts, including loan balances, servicer or bank information, current monthly loan and debt payments, and income and itemized living expenses (e.g., rent/mortgage, utilities, insurance, food costs, etc.).
Policy on acting on the borrower's behalf: NFCC agencies will not act on the borrower's behalf, ask for or accept information, such as a Federal Student Aid ID, or FSA ID, or power of attorney.
If you need student loan help
If you're struggling with your student loan debt, first speak with your servicer or lender to:
Discuss repayment options.

Take a temporary payment pause.

Temporarily reduce your monthly payments.
If your problem is with your lender or servicer or you're not getting the help you need, look for a legitimate student loan help organization that offers counseling. In addition to NFCC, consider these other vetted resources for student loan help; they are established organizations with verified histories:
| Student loan help resource | |
| --- | --- |
| | Advice on repayment plans, forgiveness programs and dispute resolution. |
| | Comprehensive information on options for student loan borrowers. |
| | Advocacy on behalf of all borrowers to influence policy. |
| | Complete financial review for struggling borrowers, which can include advice on student loan options and plans for dealing with other debt. |
| | Advice on repayment plans, help with paperwork and budget counseling. |
| | Information for student loan borrowers and an attorney directory. |
| | Help for borrowers who have already filed bankruptcy that did not include their student loans. |
| | Advice on defaults, dispute resolution, collections, debt settlement and legal remedies. Licensed in Massachusetts and New York. |
| | Advice on debt settlement, bankruptcy, default and forgiveness. Licensed in Missouri and Illinois. |
Many of these organizations offer advice for free. In some cases, you may need to pay a fee, as with a certified nonprofit credit counseling agency or if you hire an attorney.
None of the organizations above call, text or email borrowers with offers of debt resolution.
Offers of help that you have not sought out are likely to be scams. While it's not illegal for companies to charge for services such as consolidation or enrollment in a payment plan, those are steps you can do yourself for free.
Avoid any debt relief companies that demand money upfront.
Spot your saving opportunities
See your spending breakdown to show your top spending trends and where you can cut back.