What Is Need-Based Financial Aid?
Need-based financial includes grants, scholarships, work-study and subsidized student loans.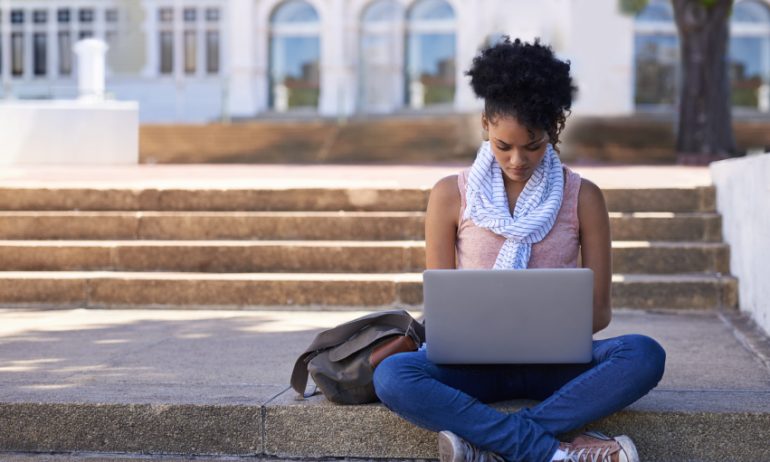 Many or all of the products featured here are from our partners who compensate us. This influences which products we write about and where and how the product appears on a page. However, this does not influence our evaluations. Our opinions are our own. Here is a list of our partners and here's how we make money.
More on navigating student aid:
There are a few kinds of financial aid for college that are awarded based on your family's financial situation. This is known as need-based aid.
Here's what you need to know about aid that's considered need-based, how to qualify for it and what has to be repaid.
Get pre-qualified in just 3 minutes with Credible
Check multiple student loan lenders to get accurate, pre-qualified rates with no impact to your credit score.
What does need-based aid include?
Need-based financial aid is awarded through the federal government, state government or colleges. The federal government awards three types of need-based aid:
States and schools may also provide need-based aid in the form of scholarships and grants.
How do you qualify for need-based aid?
You must submit the Free Application for Federal Student Aid, also known as the FAFSA, to determine your family's eligibility for need-based financial aid. The information you include on the FAFSA is used to calculate your expected family contribution, which will factor into your award.
Some colleges may also require the CSS Profile to determine eligibility for nonfederal financial aid. The CSS Profile, unlike the FAFSA, costs money to submit. It also gathers more detailed financial information than the FAFSA.
However, just because you qualify for need-based aid doesn't mean you'll receive it. Colleges don't have to meet 100% of each student's need. Some awards and institutional scholarships are often awarded on a first-come, first-served basis.
To increase the likelihood of getting need-based aid, submit your financial aid applications and college applications as soon as you can. Each school has its own financial aid award letter that will arrive with your college acceptance letters. These will detail the types and amounts of financial aid you've been awarded.
Do you have to pay need-based aid back?
Grants and scholarships aren't paid back.
With work-study, you earn money through campus-based jobs, so that money isn't repaid either.
But subsidized loans, like all loans, must be repaid. Both subsidized and unsubsidized federal direct student loans have a six month grace period after you graduate, which means your first bill won't arrive until six months after you've left school.
Need-based aid vs. merit-based aid
If you don't qualify for need-based aid, you can still receive merit-based aid. It doesn't consider your family's income or assets and is typically based on abilities, talent or achievements related to things like academics, athletics, music or civic participation.
Merit-based aid is typically awarded through scholarships, grants or tuition discounts. The most common are academic scholarships, which are based on grades, standardized test scores and class rank.
Find out what type of merit-based aid your school has and eligibility requirements by contacting each school's financial aid office.
Take all free aid first, regardless of whether it's need-based or merit-based. That means federal, state and school grants and scholarships, followed by federal work-study. If you need to take on loans, exhaust the subsidized direct loans offered to you before accepting unsubsidized direct loans. If there is still a gap to fill after accepting all awarded aid, consider private student loans options.
Get pre-qualified in just 3 minutes with Credible
Check multiple student loan lenders to get accurate, pre-qualified rates with no impact to your credit score.
Spot your saving opportunities
See your spending breakdown to show your top spending trends and where you can cut back.