How Is a Student Loan Different From a Scholarship?
You don't have to repay scholarship money, while student loan repayment comes with interest.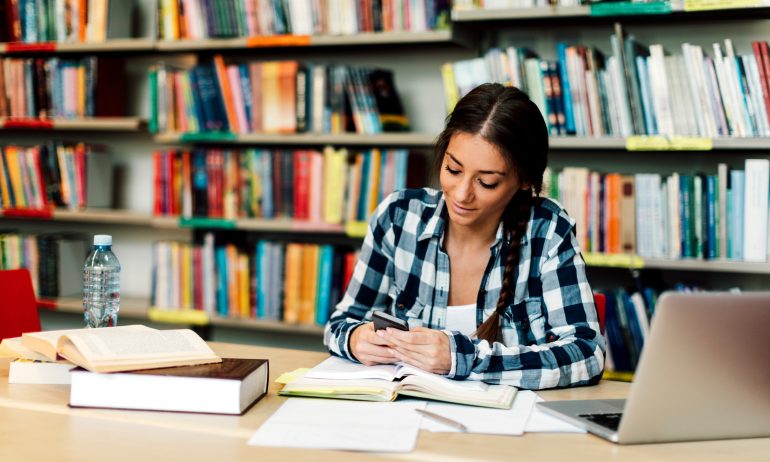 Many or all of the products featured here are from our partners who compensate us. This influences which products we write about and where and how the product appears on a page. However, this does not influence our evaluations. Our opinions are our own. Here is a list of our partners and here's how we make money.
Students wondering how to pay for college typically turn to two key funding options: loans and scholarships. Borrowers are generally on the hook to repay student loans with interest, while scholarship awards are free money — meaning you never have to pay them back.
Even if scholarships don't fully cover your college costs, they can reduce the amount you need to borrow, saving you money down the line.
Here's a detailed look at the differences between student loans and scholarships — and how you can get started with both.
Student loans from our partners

Scholarships are a type of "gift aid," and unlike need-based grants, they're typically merit-based. The application process varies for each scholarship, but you can start by filling out the Free Application for Federal Student Aid, better known as the FAFSA. You'll typically need this to apply for federal, state or institutional scholarships. Certain scholarships may also require you to submit supporting documents, such as an essay, letter of recommendation and resume.
The Labor Department's Scholarships Search Tool helps you sort through more than 8,000 scholarships, grants, fellowships and other awards. Some scholarships are meant for star athletes or top students, while others are aimed toward specific groups like parents or home-schoolers. When applying, think about what sets you apart.
Consider meeting with a college counselor and reaching out to local organizations to see what else is available.
Don't delay. Scholarship deadlines can be a year out from when you'd begin your first semester of college. Start keeping track of deadlines for scholarships to which you plan to apply during the summer before your senior year of high school.
Federal student loans come from the Education Department and are the most common. They offer robust borrower protections, like the ability to switch to an income-driven repayment plan to potentially lower your future monthly payments based on earnings and household size.
You can also take out private student loans. Though you may occasionally be able to get a lower interest rate on private loans, they don't offer the same level of borrower protection as federal loans. Also, private student loans are ineligible for any federal student loan forgiveness program. Nonetheless, they are an option for any education costs that remain after borrowing the maximum amount from the federal government.
How much could your student loan payments be?
You must start repaying most federal student loans once you're six months out from graduation. Annually, Congress determines interest rates for each type of federal loan, and you'll lock in that rate when you first take out the loan. That interest rate will remain constant over the life of your loan.
Interest is determined differently for private student loans. Some lenders offer the same rate for everyone, while others offer different rates to each individual borrower. In those cases, the lowest interest rates are available only to those with an excellent credit score — or to those whose co-signer has an excellent credit score.
How to apply for student loans
Applying for federal student loans
The first step to taking out federal student loans: Fill out the FAFSA. This one application evaluates your eligibility for all types of federal loans, and it registers you for any need-based financial aid you might be eligible for, like work-study programs, grants and even some types of scholarships.
Applying for private student loans
Private student loans require a full underwriting process, similar to a car loan or personal loan. They are offered by banks, credit unions, online companies and state-based agencies. Unlike federal loans, private loans consider a potential borrower's credit score and finances — which means most students will need a co-signer.
Get pre-qualified in just 3 minutes with Credible
Check multiple student loan lenders to get accurate, pre-qualified rates with no impact to your credit score.
Spot your saving opportunities
See your spending breakdown to show your top spending trends and where you can cut back.