How to Get Student Loan Help
Most student loan borrowers can get the help they need for free from servicers or at studentaid.gov.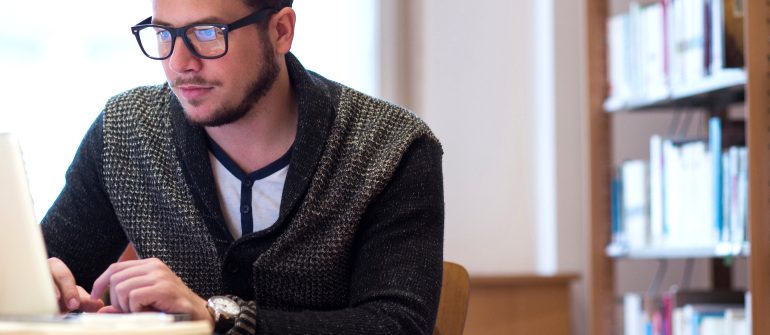 Many or all of the products featured here are from our partners who compensate us. This may influence which products we write about and where and how the product appears on a page. However, this does not influence our evaluations. Our opinions are our own. Here is a list of our partners and here's how we make money.
Student loans can be confusing and overwhelming, but the resources below offer legitimate student loan help.
Some of these services are free; others, like credit counselors and legal advice, generally cost money. Personalized help may be worth paying for if your situation is complex — and the provider is reputable.
Legit student loan help organizations won't call, text or email borrowers with offers of debt resolution. Avoid "debt relief" companies that promise immediate student loan forgiveness. If it sounds too good to be true, it usually is.
Here are some vetted student loan help resources to consider for information, advice or both; they are established organizations with verified histories:
Many of these organizations offer advice for free. In some cases, you may need to pay a fee, as with a certified nonprofit credit counseling agency or if you hire an attorney.
Here are some best practices for finding legit student loan help:
The federal government and many private lenders assign each borrower a . Your servicer should be your first point of contact for student loan help. You can find your federal student loan servicer by logging into your account. For private loans, ask the original lender whom to contact for billing or repayment inquiries.
Your servicer can help you:
Lower student loan payments through . These plans cut payments to a percentage of your income; if you have no income, you'll pay $0 per month. After 20 or 25 years of payments, you'll receive forgiveness on the remaining balance. These plans are free to apply for on studentaid.gov.
Pay less temporarily, by requesting a instead. You must qualify for a deferment — for example, by being unemployed — but your servicer can grant forbearance at its discretion.
Pursue debt cancellation or you might qualify for such as:
While servicers should be able to answer all your questions, many borrowers complain about receiving inaccurate or incomplete information. Do your own research on the Federal Student Aid website, and ask to speak to a call center supervisor if something doesn't sound right.
Nervous about contacting your lender, or scared to look at your loan balance? You can get a personalized plan of action from a nonprofit credit counselor or a nonprofit organization that advises on student loans.
General credit counseling — to discuss simple budgeting techniques, for instance — is often free. Fees for student loan-specific counseling vary by agency, but you'll likely pay $50 for an initial session that will provide you with a personalized repayment plan. For $250, or sometimes more, a student loan counselor will offer more intensive help as you carry out the plan. Search for a counselor trained by a respected organization such as the .
You could also pay to work with a traditional financial planner. Look for one who is a to help ensure they understand all the ins and outs of student loans.
Unpaid federal student loans go into default after nine months; the timeline is shorter for private loans. Default damages your credit and will stay on your credit report for seven years — and you'll still owe the loan.
The government provides clear paths to recovery through in the event of , and your servicer can help you determine the best one for you.
But private loan default can get especially messy. If you're sued by a private lender to collect the debt, consider searching the for a student loan lawyer to plan out your defense or help with a .
An can also help you determine whether filing for Chapter 7 or Chapter 13 bankruptcy will dissolve your student loan debt or change its repayment terms. While this is difficult to do, it's not impossible.
As you search for student loan help, beware for-profit, that offer to consolidate your loans, enroll you in income-driven repayment or get you forgiveness — for a fee.
It's not illegal for companies to charge for services such as consolidation or enrollment in a payment plan, those are steps you can do yourself for free. And some may take your money without doing what they've promised or charge you for extra services, like ongoing analysis of your credit.
If you're dissatisfied with the service you've received from your lender or servicer or you think you've been defrauded here are the steps to take to :
• Contact the lender or servicer's highest office of customer service, whether that's a consumer advocate, ombudsman or claims department.
• Submit complaints to the government. Federal loan borrowers should submit complaints through the . Private loan borrowers should submit complaints to the .
• Reach out to your state attorney general's office, state consumer protection office and congressional representative.
As a last resort, consider . You can refinance private and federal loans with a private lender. And federal borrowers can pick a new servicer after consolidating with the government.