Choosing a Mortgage Lender That Aligns With Your Ethics
Your home loan could help support a broader mission.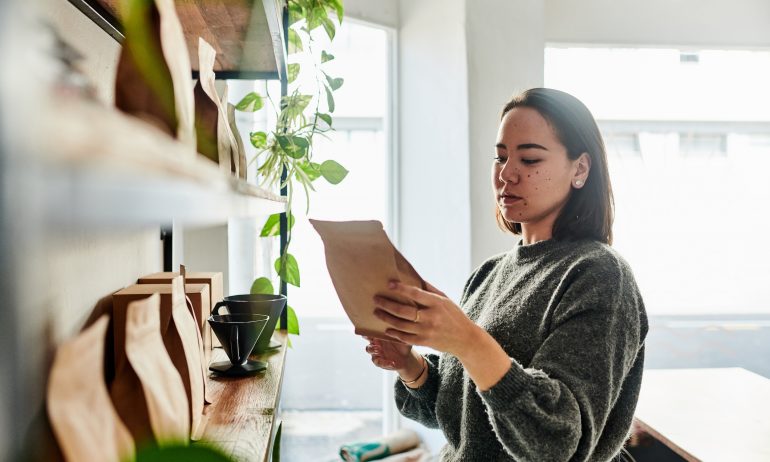 Some or all of the mortgage lenders featured on our site are advertising partners of NerdWallet, but this does not influence our evaluations, lender star ratings or the order in which lenders are listed on the page. Our opinions are our own. Here is a list of our partners.
Finding the right mortgage lender comes with a ton of considerations, including loan types, interest rates and, of course, how much they'll lend you. And just as you might choose to shop small or buy from Black-owned brands, you can also take your values into account when looking for a home loan. Opting to use this criterion when selecting a lender could direct some of the profits from your loan to communities or causes that are important to you.
That said, voting with your dollars isn't straightforward when it comes to home loans. Here's what makes it so complicated, plus four types of lenders you can look for if you're interested in a more ethical home loan.
Getting ready to buy or refinance a home? We'll find you a highly rated lender in just a few minutes
Just answer a few questions to get started on a personalized lender match
Why it can be difficult to know where your money goes
The lender that originates your mortgage is just one part of a much larger system. Where your home loan begins is not necessarily where your money ends up.
Yes, the lender that gives you a home loan makes money from the various fees you pay at closing. If you get a mortgage through your local credit union, for example, a larger chunk of those profits will stay closer to home and enable the credit union to do things like pay its loan officers and make other loans in the community.
But small lenders are seldom independent. Big banks, which have substantial deposits to lean on, extend lines of credit to neighborhood banks and credit unions, enabling those local institutions to lend in their communities. This certainly isn't a bad thing, but it does allow larger banks to profit from extending credit for these loans and to comply with regulations that obligate them to do business in low- and moderate-income communities — while still ignoring those borrowers in practice.
And after closing, most home loans are sold. Lending someone the money to buy a home and then waiting for that money to be repaid isn't an option for many lenders. In order to keep making new loans, they sell the loans they originate in order to fund their next round of mortgages. The loans are usually sold to Fannie Mae and Freddie Mac. Fannie Mae, Freddie Mac and other government entities pool these loans into mortgage-backed securities, which are then bought and sold by investors. So, you don't have control over who eventually profits from your loan.
The rights to service home loans (in other words, to bill the borrowers and collect their monthly mortgage payments) may also be sold. So while you might have obtained your mortgage from one lender, you could find yourself dealing with a different company after closing. When you're shopping for a mortgage, you can ask the loan officer whether the lender services its own loans. Maintaining servicing might be too costly for some small lenders, while others may be able to create lasting partnerships with their borrowers.
Bank on a brighter future
See how to find a bank with great service for you and a mission to make the world better for us all.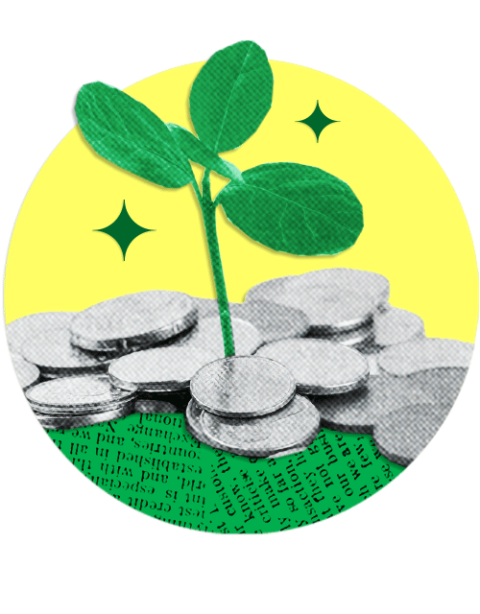 Four types of lenders to consider for a more ethical mortgage
Community development financial institutions
A community development financial institution is one type of mission-driven financial institution. CDFIs are certified by the U.S. Department of the Treasury and work to strengthen underserved communities by providing access to financial services and education. CDFIs that offer home loans include banks, credit unions and community development loan funds. Credit unions can also be designated as community development credit unions. This is a similar accreditation to CDFI (and some credit unions have both).
With a CDFI or CDCU, you might not apply for a home loan with a flashy app, but you'll be supporting an institution that helps borrowers and business owners who might otherwise have few options for banking. Additionally, if you're hoping to become a first-generation homeowner or you might have trouble qualifying for a home loan, these lenders can often help by offering more hands-on service and guidance.
To find a CDFI near you, you can download a list of all CDFIs from the CDFI Fund website. You can see a list of CDCUs on the website for Inclusiv, the organization that certifies CDCUs.
Minority depository institutions
If you want to work with a lender that is led by people of color or that serves communities of color, minority depository institutions are another option. (Banks and credit unions can also be both MDIs and CDFIs.) Note that not all banks and credit unions that are MDIs make home loans, though.
Banks can qualify as MDIs with the Federal Deposit Insurance Corporation if they are minority owned (meaning the majority of their stock is owned by minority individuals) or minority led (the board is majority minority and the community served is predominantly people of color). As of the fourth quarter of 2021, there were 143 total MDIs. You can download a list of MDIs from the FDIC website.
The National Credit Union Administration designates credit unions as MDIs. To qualify, the credit union's membership, board of directors and the community it serves must be majority people of color. There are currently 509 MDI credit unions in the U.S. You can see a searchable list of MDI credit unions on the NCUA website.
Larger lenders that are mission-driven
There are bigger mortgage lenders that make social justice concerns and serving communities of color key parts of their businesses.
Getting ready to buy or refinance a home? We'll find you a highly rated lender in just a few minutes
Just answer a few questions to get started on a personalized lender match
Alterra Home Loans. Latino-founded and run, Alterra emphasizes working with first-time home buyers and people of color. Its loan offerings and underwriting procedures are designed to be inclusive, making mortgages more accessible to first-generation home buyers and buyers who are not U.S. citizens. Right now, Alterra offers home loans in 41 states and Washington, D.C. It shares a parent company — also Latino-founded and run — with Legacy Home Loans. See NerdWallet's review of Alterra Home Loans.

Legacy Home Loans. Legacy is currently the only Black-led nonbank mortgage lender in the U.S. Legacy's focus is serving Black homeowners, and in 2020, 89% of its home loans went to people of color. The lender is also working to increase the number of Black loan officers. It is currently licensed in 23 states plus Washington, D.C., with physical branches concentrated in areas with larger Black populations. Learn more at the Legacy Home Loans website.

New American Funding. New American Funding was co-founded by a first-generation Latina and has grown to become one of the top 20 U.S. consumer lenders by volume, according to 2020 data from the Home Mortgage Disclosure Act. Compared to its peers, New American Funding makes more home loans to Black and Hispanic borrowers, and is also committed to hiring Latinos. New American offers home loans in 49 states and Washington, D.C. See NerdWallet's review of New American Funding.
Lenders with ethical credentials
You may also find a mortgage lender that's certified for its environmental sustainability, inclusivity and accountability. These certifications can overlap with each other, and with other types of ethics-based lending. For example, Clearwater Credit Union in Montana is a CDFI, a CDCU and a member of the Global Alliance for Banking on Values.
The Global Alliance for Banking on Values is a worldwide group of financial institutions committed to "economic, social and environmental sustainability" as well as greater transparency. Member institutions must meet standards set in areas like leadership, business model and values. Right now, there are eight lenders in the U.S. that are GABV members.
Mortgage lenders that are GABV members
A Certified B Corporation is a company that has met specific criteria for social and environmental responsibility, leadership accountability and transparency. These standards come from the nonprofit B Lab, and companies must be recertified every three years. Currently, there are eight Certified B Corporations that give out home loans.
Mortgage lenders that are Certified B Corporations
Get more smart money moves – straight to your inbox
Sign up and we'll send you Nerdy articles about the money topics that matter most to you along with other ways to help you get more from your money.