Closing Costs Calculator
Easily estimate the closing costs for a house of any value with this calculator.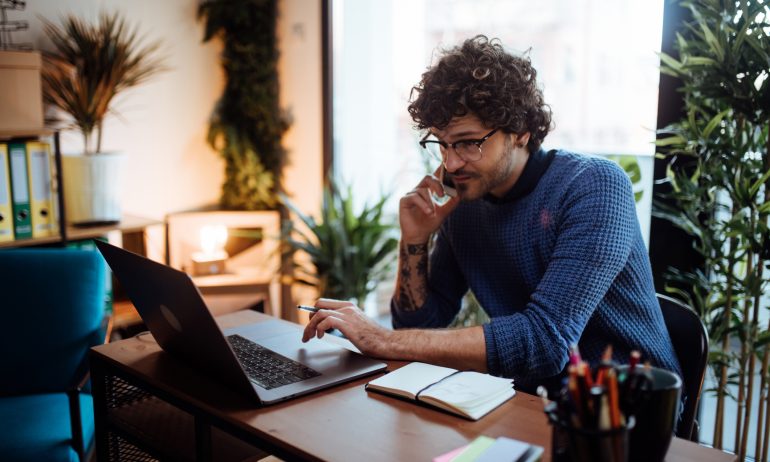 Many or all of the products featured here are from our partners who compensate us. This may influence which products we write about and where and how the product appears on a page. However, this does not influence our evaluations. Our opinions are our own. Here is a list of our partners and here's how we make money.
NerdWallet's closing costs calculator is designed to take the mystery out of this homebuying expense, helping you get to the clear bottom line.
How much are closing costs?
Enter your loan details in our closing costs calculator to get an estimate of the fees you'll pay at closing — also referred to as mortgage settlement.
The smartest place to shop
Compare top mortgages side-by-side, complete with objective reviews from the Nerds.
The calculator breaks your closing costs down into five categories: property-related fees, loan-related fees, mortgage insurance fees, property tax and homeowners insurance, and title fees. To learn more about each of these charges, be sure to read mortgage closing costs, explained.
Use the closing costs calculator:
Before shopping for a home. As you begin budgeting and saving, estimate your closing costs and find potential savings.

When shopping for a mortgage lender. Lenders must submit their offers to you in the form of a Loan Estimate that shows your closing costs. Use this calculator to understand the terminology, compare your offers and choose the best one.

When shopping for a home. While you're waiting for your dream home to come on the market, you can be pricing inspectors, title agencies, etc., so you'll be ready to engage them when you have an accepted offer.
What are the closing costs on a $300,000 house?
Finding out the closing costs for a house of any value is easy with this calculator. Enter three numbers:
Your estimated down payment

Your mortgage interest rate
If you're using a mortgage broker, click that button, too, so the broker's commission is included. (A broker's commission is not technically a closing cost, but we think it's important to see most of your related costs.)
Click "next" to see your results. For example:
On a $300,000 house, we assume $9,261 in closing costs (about 3.4% of the loan's value). Costs you can shop for amount to about $7,600, while fixed costs and fees are estimated to be $1,661.
The calculator provides a breakdown of estimated closing costs that you can adjust once you get firm numbers.
How do you calculate closing costs on a house?
As you'll see from the results provided by the closing cost calculator, the settlement fees you'll pay are a collection of lender and third-party charges. On the Loan Estimate, you'll find that the total cash required at settlement will also include one other major expense: the down payment.
Here are the closing costs behind the numbers:
Cost estimation. The top result shows total closing costs, in dollars and as a percentage of the mortgage's value (usually between 2% and 5%). You'll also see total costs for the services you can shop for and which prices are fixed.
Breakdown of costs. The next section shows you a breakdown of prices for 13 typical closing costs. Those include work done by the lender to evaluate and process the loan, work done by professionals like an appraiser and perhaps a surveyor to assess the property, and other fees for things like mortgage insurance, a title search, property tax and homeowners insurance.
Services you can shop for. The "Breakdown of costs" section also shows which services you can shop for: Under each fee you'll see a note saying "Fixed" or "Shop."
Refine your results. The closing cost calculator's default setting offers estimates for many of the fees. For example, the calculator's default price for an appraisal is $350. But appraisal fees vary and might be $300 or $450, depending where you live. If you know the exact cost of a service or product you'll use, type it into the calculator to improve your results.
How much are closing costs on a house?
This closing costs calculator lets you see an estimate of costs without waiting to apply for a mortgage. Having an estimate while you are saving and shopping for a home puts you in the driver's seat by giving you time to plan how you'll pay the total amount due at settlement.
Home shoppers know they need to save a lot for their down payment. However, you may be surprised by the thousands of dollars in closing costs that will be due when you sign your mortgage contract.
During the mortgage process, the lender gives you two official notices of your loan's closing costs:
The Loan Estimate is given to prospective borrowers within three days of applying for a mortgage.

The Closing Disclosure, which has the final numbers, is delivered three days before closing.
Look at the services in your results that say "Shop" under them. It might be possible to save hundreds of dollars, particularly on the most expensive items, such as title insurance and settlement services.
What goes into closing costs?
Closing costs are fees for the services, taxes and insurance required for the lender to evaluate the home you're buying and process and finalize your mortgage.
Some closing costs outlined in this calculator, like property tax, a mortgage broker's commission and homeowners insurance premiums, are self-explanatory, while others can sound somewhat mysterious:
Application fee: This is a lender charge that helps defray the cost of processing a loan. While classified here as a "fixed," not shoppable, expense, not all lenders charge an application fee, and it's worth comparing lenders to find the best combination of low fees and a favorable interest rate.
Loan origination fee: Here's another lender fee that not all providers charge. In fact, all lender fees are negotiable. If a lender refuses to waive or reduce any fee they control, you can always choose another lender.
Points: A mortgage discount point, defined as 1% of a loan's total value, is an optional fee that a borrower can choose to pay to reduce a loan's interest rate.
Upfront mortgage insurance: Mortgage insurance helps defray the costs incurred by lenders when borrowers default on loans. With less than a 20% down payment, you will likely pay a mortgage insurance premium that's built into your monthly payment. There may also be an upfront premium charged at closing.
Title insurance: Title insurance protects the lender's interest in a property — and optionally, the borrower's, too — from ownership claims that occur after a sale.
Closing costs vary by state and county, and the NerdWallet closing cost calculator provides estimates that you can adjust as you determine specific costs where you live.
No-closing-cost mortgages
The pro: You avoid having to pay more upfront at loan closing in addition to your down payment.
The con: Your monthly payment is higher, as is the overall cost of your home loan.
How it works: Your lender pays your closing costs in exchange for either charging you a higher interest rate or adding the fees into your loan amount, or both.
Seller-paid closing costs
Sellers who are highly motivated to make a deal sometimes agree to contribute money toward your closing costs. But, when housing inventories are low and buyers are competing for homes, sellers may be less likely to make such concessions.
Get more smart money moves – straight to your inbox
Sign up and we'll send you Nerdy articles about the money topics that matter most to you along with other ways to help you get more from your money.