Understanding Debt-to-Income Ratio for a Mortgage
A good DTI to get approved for a mortgage is 36%. Use our DTI calculator to find yours. Higher DTIs could mean you'll pay more interest or you may be denied a loan.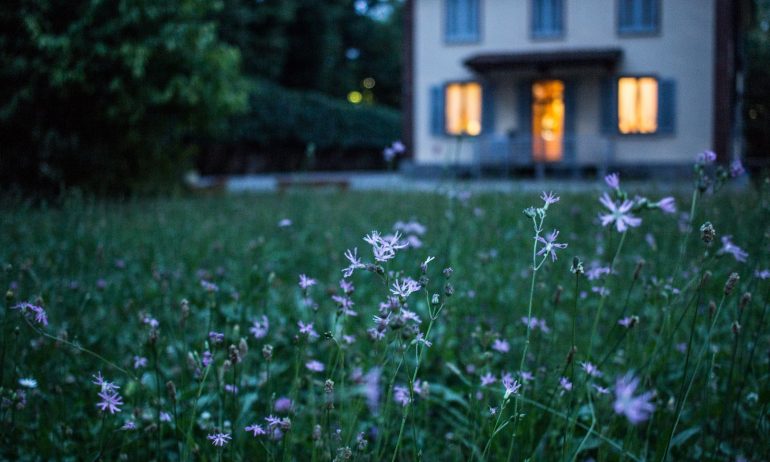 Many or all of the products featured here are from our partners who compensate us. This may influence which products we write about and where and how the product appears on a page. However, this does not influence our evaluations. Our opinions are our own. Here is a list of our partners and here's how we make money.
Your debt-to-income ratio, or DTI, plays a large role in whether you're ready and able to qualify for a mortgage. It's the percentage of your income that goes toward paying your monthly debts, and it helps lenders decide how much you can borrow. DTI is as important as your credit score and job stability, if not more so.
NerdWallet Guide to COVID-19
Get answers to questions about your mortgage, travel, finances — and maintaining your peace of mind.
How debt-to-income ratio is calculated
Lenders calculate your debt-to-income ratio by dividing your monthly debt obligations by your pretax, or gross, income. Most lenders look for a ratio of 36% or less, though there are exceptions, which we'll get into below.
"

Debt-to-income ratio is calculated by dividing your monthly debts by your pretax income.

"
DTI sometimes leaves out monthly expenses such as food, utilities, transportation costs and health insurance, among others; lenders may not consider these expenses and may approve you to borrow more than you're comfortable paying. So keep these additional obligations in mind as you evaluate how much you're willing to pay each month.
You'll want the lowest DTI possible not just to qualify with the best mortgage lenders and buy the home you want, but also to ensure you're able to pay your debts and live comfortably at the same time.
Types of debt-to-income ratios
DTI isn't a full measure of affordability
Although DTIs are important when getting a mortgage, they're not enough when it comes to helping you figure out what you can afford, says Ira Rheingold, executive director of the National Association of Consumer Advocates.
"You can have these general guidelines around debt-to-income ratio," he says, "but the bigger question is, will you, once you have that mortgage payment, have sufficient money to make ends meet?"
Since DTIs don't take into account expenses such as food, health insurance, utilities, gas and entertainment, you'll want to budget beyond what your DTI labels as "affordable" for you. Aiming below the 36% back-end target is ideal.
This is especially important since DTIs count your income before taxes, not what you actually take home each month.
The higher your DTI, the more likely you are to struggle with qualifying for a mortgage and making your monthly mortgage payments.
There are several ways to lower your debt-to-income ratio:
Don't make any big purchases on credit before you buy a home.

Try to pay off as much of your current debt as possible before you apply for a mortgage.
While a pay raise at work is another way to lower your DTI, it may not be possible to get one quickly. That's why it's better to avoid taking on more debt and work on whittling down the debt you have.
In most cases, lenders won't include installment debts like car or student loan payments as part of your DTI if you have just a few months left to pay them off.
If your DTI is high, don't apply yet
If your debt-to-income ratio is exceptionally high — say 50% or more — you probably should wait to make a home purchase.
"

The best way to lower your DTI is to whittle down the debt you have and avoid taking on more.

"
"There's nothing wrong with saying, 'I need to wait another year before I buy a house,'" Rheingold says. He suggests getting your finances in order so that you present yourself as someone with good credit and not a lot of debt.
Before you sit down with a lender, using a mortgage calculator is one way to figure out a reasonable mortgage payment for you.
The lower your debt-to-income ratio, the safer you are to lenders — and the better your finances will be.
Get more smart money moves – straight to your inbox
Sign up and we'll send you Nerdy articles about the money topics that matter most to you along with other ways to help you get more from your money.