Mortgage Rates and Credit Scores: Don't Make a $30,000 Mistake
Make sure you know your credit score and run simulations to learn how failing to pay your bills on time affects your eligibility. Above all, don't rush.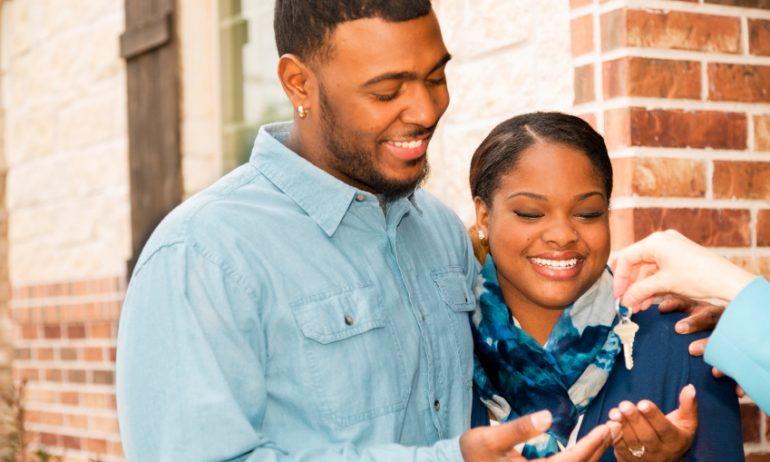 Many or all of the products featured here are from our partners who compensate us. This influences which products we write about and where and how the product appears on a page. However, this does not influence our evaluations. Our opinions are our own. Here is a list of our partners and here's how we make money.
Having a good credit score is essential to securing a mortgage at a decent rate.
You've read it so many times, the words may have lost meaning. I know, because I've written many of those words. But now I'm ready to show you what it means.
It's been unsatisfying to tell readers again and again that a bad credit score can cost them when they go to borrow money to achieve their goals without being able to say exactly how much. Of course, I can't provide this level of specificity because everyone's credit profile is different and would lead to different interest rates for a loan.
But I do have access to my own credit information and a boatload of online calculators.
So I set out to do some mortgage rates and credit scores experimenting — on myself.
Taking my own credit temperature
Getting a reliable estimate of my credit score proved easy, much easier than it would have been 10 years ago. Because so many credit card issuers now provide free credit scores to their customers each month, I didn't have to do much digging.
One of my credit cards even offers another nifty tool that helped move my investigation along. Aside from estimating my score based on data from TransUnion, one of the major credit bureaus in the United States, it also allows me to simulate how certain actions will affect my credit. So without actually becoming delinquent on any of my credit accounts, I can see how much doing so would hurt my credit score.
But first, I found out where my credit stands today, which was as simple as logging into my online account. I was pleasantly surprised to see that my credit score is estimated to be 773, putting me squarely in the "excellent" range. My mom was very proud when I told her.
With that information in hand, I set out to discover how dings to my credit would affect the interest rate I would get on a 30-year mortgage.
What it would cost me to get the average mortgage
To figure out how much the average mortgage might cost me over the course of 30 years, I did some Internet sleuthing. Here's what I found:
The average interest rate on a 30-year, fixed-rate home loan was 3.67%, according to April 2015 data from Freddie Mac, the most recent available. With my current score, qualifying for this rate is realistic. I might be able to do slightly better, but let's assume this is the rate I would get.

The average amount borrowed on a 30-year, fixed-rate mortgage was $294,900 in March 2015, according to data from the Mortgage Bankers Association.

Based on these inputs, I'd pay $191,955.18 in interest over the life of my home loan, according to an online calculator at Interest.com.
That's a lot of interest even with "excellent" credit. Let's see what happened when I "damaged" my credit score.
The average mortgage, with a month of unpaid bills
Using the credit tool my credit card provides, I selected "allow every monthly account to become delinquent" for 30 days. It's not unreasonable that an emergency could cause paying the bills to slip my mind for a month. In fact, it almost happened once.
"

Tread carefully: Letting one account become 60 days delinquent can drop a credit score by almost 50 points.

"
After clicking "simulate," I discovered that a 30-day delinquency on all of my accounts could cause my credit score to drop to 694, a loss of 79 points. My credit score would still be good at this point, but certainly not excellent.
Out of curiosity, I decided to see how much other stumbles might hurt my credit score. I found that:
Allowing one account to become 60 days delinquent would drop my score by 47 points, to 726.

Allowing one account to become 90 days delinquent would drop my score by 73 points, to 706.

Adding a foreclosure to my credit report would drop my score by 73 points, to 706.

Adding five credit inquiries would drop my score by 10 points, to 763.
Next, I figured out out how much this fall from grace might cost me in interest rate terms. Dan Green, a mortgage expert and publisher of The Mortgage Reports, told me: "From 773 to 694, you'd be looking at an approximate 50 basis points (0.50%) increase, or $30 per $100,000 borrowed [per month]."
He also explained that if my score had been just slightly lower to start with, an 80-point drop would cost even more: "By comparison, from 750 to 670, you'd be looking at an approximate 100 basis points (1.0%) increase, or $60 per $100,000 borrowed [per month]."
I decided to base my calculations on the 0.5% rate increase because it was tailored to the rest of the other numbers I'm working with, but keep Green's calculations in mind. A point drop of around 80 can affect interest rates differently depending on the lender and the credit score you're starting off with.
Using the same loan amount as the example above but with a 4.17% interest rate (the original 3.67%, plus 0.5%), my online calculator showed that I'd be paying $222,402.98 over the life of a 30-year, fixed-rate loan.
That means that one bad month could effectively cost me $30,447.80. That's a lot of dough for a one-month lapse.
How to ready your credit score for a mortgage
As you can see, getting your credit score ready for a mortgage or other big-credit application pays — literally. Here's how to prepare:
Review your credit reports and scores: Knowing where your credit stands is the first step in evaluating whether you're ready to apply for a mortgage.
As the examples above illustrate, you might want to do some math to figure out if you can save by holding off on your mortgage application until your credit score improves. By turning a good score into a great one, you could be putting thousands back in your pocket.
Make your payments on time: This is the most important thing you can do to keep your credit intact. If I've proven anything here, it's that delinquencies are incredibly damaging to your score, which can translate into big costs over time.
Pay off credit card debt: Reducing what you owe on your credit cards will lower your credit utilization ratio quickly, which is key to giving your credit score a boost. You'll also help your chances of getting approved for a mortgage in another way.
"Lenders evaluate debt-to-income ratio, or the relationship between income and expenses, so it's important to have manageable debt," says Arlene Maloney, senior vice president and divisional sales manager at Wells Fargo home mortgage. "While debt-to-income requirements vary by mortgage programs, a good target is to keep your total debt level at or below 36% of your gross monthly income."
Don't open any new loans or credit cards: Every new loan application lowers your credit score a little bit, so avoid applying for new credit until after you've closed on your new home.
Beef up your savings: This isn't a credit tip exactly, but again, it will make you more attractive to lenders.
"Lenders want to see that you have savings to cover unexpected expenses of homeownership," says Maloney. "A good rule of thumb is to have savings for at least six months of expenses."
Purchasing a home is a big financial commitment, so it pays to be ready. Save your pennies, pay down your debt, and be vigilant about keeping your credit on the straight and narrow. Doing otherwise can cost you.
Get more smart money moves – straight to your inbox
Sign up and we'll send you Nerdy articles about the money topics that matter most to you along with other ways to help you get more from your money.