Zillow Offers: What to Know
Zillow Offers, one of the largest U.S. iBuyers, purchases and sells homes in a dozen states. The average selling fee is 5% of the sale price.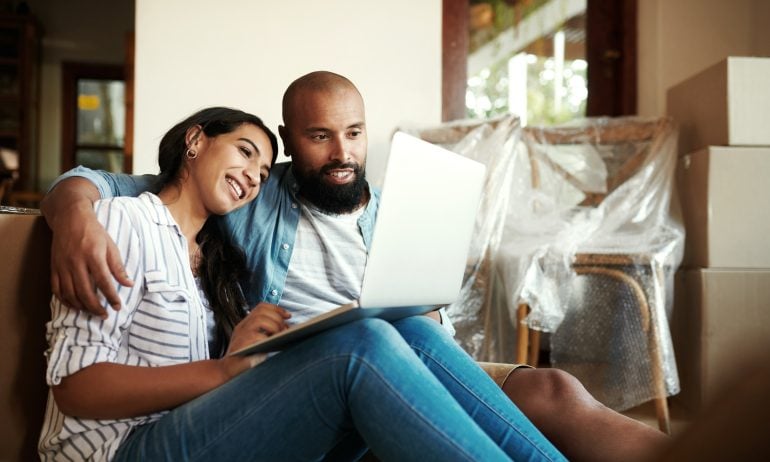 Some or all of the mortgage lenders featured on our site are advertising partners of NerdWallet, but this does not influence our evaluations, lender star ratings or the order in which lenders are listed on the page. Our opinions are our own. Here is a list of our partners.
Editor's note: Zillow Group announced Nov. 2 that it would shut down its Zillow Offers operation and cut its workforce by about 25% over the next few quarters. The decision follows an Oct. 18 announcement from the company that Zillow Offers would not buy any additional homes through the end of 2021.
Launched in 2018, Zillow Offers buys and sells homes in more than two dozen real estate markets in 12 states. The company is the second most active iBuyer in the U.S., behind Opendoor, in purchase and sales transactions, according to an April 2021 report by Mike DelPrete, a real estate technology strategist.
Getting ready to buy a home? We'll find you a highly rated lender in just a few minutes.
Enter your ZIP code to get started on a personalized lender match
Zillow Offers buys homes for cash, eliminating the need for sellers to stage and show their homes. The company handles any repairs and then sells the properties.
Zillow Offers is part of Zillow Group, which launched the zillow.com real estate and rental marketplace in 2006. Zillow Group also includes an affiliated mortgage lender, title and escrow provider and a network to connect real estate agents with buyers and sellers.
In the second quarter of 2021, Zillow Offers purchased 3,805 homes — a record number for the company — and sold 2,086 homes, Zillow Group reported in a shareholder letter.
Zillow Offers started operating in Las Vegas and Phoenix in the spring of 2018 and quickly expanded to other cities around the country. Here are the areas where Zillow Offers buys and sells homes, as of August 2021:
Arizona: Phoenix, Tucson.

California: Los Angeles, Riverside, Sacramento, San Diego.

Colorado: Colorado Springs, Denver, Fort Collins.

Florida: Jacksonville, Miami, Orlando, Tampa.

Minnesota: Minneapolis-St. Paul.

North Carolina: Charlotte, Raleigh.

Texas: Austin, Dallas-Forth Worth, Houston, San Antonio.
How does Zillow Offers work?
Zillow Offers uses technology, data, market research and on-site evaluation to offer cash for certain properties quickly and streamline the home selling and buying processes.
How to sell a home to Zillow Offers
The process boils down to four basic steps:
Not all properties meet the requirements for purchase by Zillow Offers, even in the markets where the company operates. To see if your home is eligible, enter your address on the website. If Zillow Offers is available in your area, the online form will guide you through a series of questions about the home, such as the year it was built, square footage and basic details about any improvements that have been made. The company says completing the form takes only a few minutes, and requesting an offer is free.
2. Review the initial offer
Zillow Offers uses machine learning to process data about your home and local housing market and estimate an offer price. If your home is eligible, the company will give you an offer in about two business days after you fill out the online questionnaire. You have three days to respond. If the offer expires and you're still interested, you can ask for it to be updated.
3. Get an in-person evaluation
If you decide to move forward, Zillow Offers will schedule an in-person visit to determine what, if any, repairs are needed. The evaluation will take about two hours. The company will then prepare a final offer, which will take into account the cost of any work required to make the home move-in ready. Zillow will manage the repairs after the sale closes if you decide to accept the final offer.
4. Review the final offer
You don't have to accept the offer; until you've signed a sales contract, you can walk away from the deal. If you accept, you'll sign the contract and work with the company to choose a closing date. Generally, you can pick a date that works best for you — anywhere from seven to 90 days after the contract is signed.
How to buy a Zillow-owned home
Getting ready to buy a home? We'll find you a highly rated lender in just a few minutes.
Enter your ZIP code to get started on a personalized lender match
Zillow-owned homes are properties that have been purchased by Zillow Offers. The homes are unoccupied and have been cleaned and repaired.
You can take virtual 3D tours of Zillow-owned homes on the website or through the Zillow app, and you can tour many of the homes in person on your own, using the app to get inside.
Buying a Zillow-owned home works much the same as it does when purchasing from any other seller. Your buyer's real estate agent can help you make an offer and guide you through the purchase process. After making an offer, you and your agent will typically get a response from Zillow in 48 hours.
As with any home purchase, it's a good idea to get a home inspection. If the inspection reveals any problems, you may negotiate with Zillow to do repairs or give credits.
The Zillow 360 program offers a rebate if you bundle selling, buying and financing a home through Zillow companies. The rebate is 1% to 2% of the sale price of the home you sold to Zillow Offers. The deal also provides $1,500 in mortgage closing cost credits and a free local move from Bellhop.
To qualify, you must use a participating real estate agent and Zillow's mortgage lending affiliate to purchase a home. The home you buy does not have to be owned by Zillow. In some markets, you may also need to use Zillow's title and escrow services provider.
The terms and conditions vary, so check the fine print in your area before you decide to bundle services. In addition, get quotes from other lenders to compare with Zillow.
All iBuyers charge fees to cover the costs of buying, handling and selling your home.
Zillow Offers says its national average selling fee is 5% of the sale price. You can sell your home directly to Zillow Offers without using a real estate agent.
However, if you use a listing agent, you'll be responsible for paying the agent's sales commission, which isn't included in the Zillow Offers selling fee. The average real estate agent commission is 5% to 6%, which the listing agent usually splits with the buyer's agent in a typical sale. Because selling to an iBuyer eliminates the need to market and show the home, you may be able to negotiate a lower commission with your agent.
In addition, you can expect to pay 1% to 2% of the sale price for routine closing costs, which you'd have to pay in any home sale.
Zillow Offers will also deduct the cost of any repairs that are required to make the home move-in ready.
How to get started with Zillow Offers
To get started, request an offer by entering the address of your home on the Zillow Offers website, and answer some basic questions about the property. It should take only a few minutes. The company will get back to you with a preliminary offer in one to three days. If you're interested, you can move forward with an in-home evaluation and review a final offer, which will factor in the Zillow Offers selling fee, closing costs and the estimated cost of repairs.
Requesting an offer is free, and you're not obligated to go through with the deal until you've signed a sales contract.
Frequently asked questions
Can you negotiate when selling a home to Zillow Offers?
Does Zillow Offers offer a fair price?
How does a Zillow offer compare to a Zillow Zestimate?
Get more smart money moves – straight to your inbox
Sign up and we'll send you Nerdy articles about the money topics that matter most to you along with other ways to help you get more from your money.