ADP vs. Square Payroll: How to Choose the Right One for Your Business
ADP is a payroll giant with a robust set of features, but Square's straightforward pricing is welcome.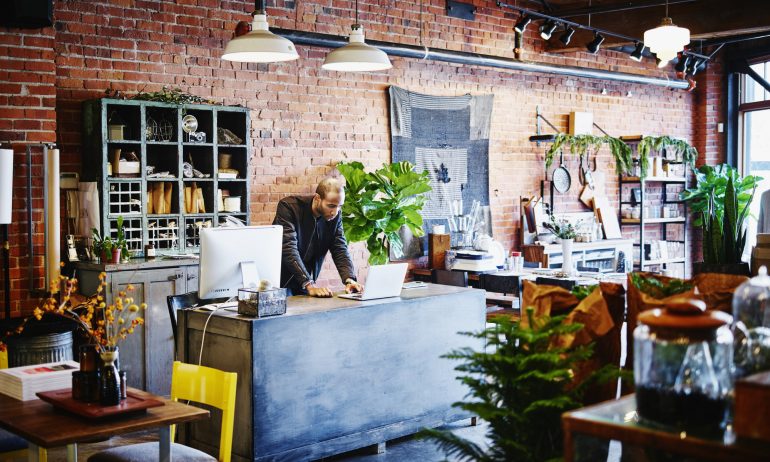 Many or all of the products featured here are from our partners who compensate us. This may influence which products we write about and where and how the product appears on a page. However, this does not influence our evaluations. Our opinions are our own. Here is a list of our partners and here's how we make money.
If you want to compare ADP vs. Square Payroll, you've come to the right place. This guide breaks down everything you need to know about these two payroll platforms including how they perform, where they excel, where they fall short and how much you can expect to pay for either option.
ADP vs. Square Payroll: Overview
Ultimately, the decision between ADP Payroll and Square Payroll comes down to a few core considerations. The first is price: Square offers upfront pricing that doesn't depend on negotiations with sales teams. ADP Payroll's pricing is less transparent, making it difficult to tell how much it might cost the average business to implement the platform.
On the other hand, Square Payroll offers fewer features, which can be a positive or a negative based on what your business needs and how many staff members you need to pay every month. ADP offers class-leading features and benefits, which may be more important to you depending on the size and scope of your organization.
Both ADP and Square Payroll feature a robust set of tools to help you manage every aspect of your company's small-business payroll needs. They come with a full set of tools via desktop and mobile apps, support for a wide-ranging number of employees and versatile tax reporting tools to make your life easier when it comes time to pay small-business taxes (and for your employees to file their returns, too).
The core of ADP Payroll is their payroll processing, payment types, tax handling and year-end form creation. The platform also supports integrations with common accounting platforms and can file paperwork for new employees on your behalf with state and federal agencies. Square also offers these tools, as well as a few more: First, there's full integration with Square's other tools, including the popular Square payment processing platform. Newer businesses and those that need help establishing benefits can work with Square's partners for preferential pricing too.
All told, both platforms take care of many of the same core features that come with effectively managing payroll. The real difference comes down to price, your business' specific needs and whether you're already working with either vendor for other services.
Differences between ADP and Square Payroll plans
Although both platforms offer many of the same tools, they differ in regard to the plans they offer and how they're priced. Square Payroll makes finding the right plan as easy as choosing between two plans — both of which have flat pricing. Companies that only need payroll assistance for contractors will pay just $5 per contractor per month. If you have both employees and contractors, you'll pay a monthly base fee of $35, plus $5 per employee/contractor per month.
ADP Payroll, on the other hand, has a broader array of plans. First is ADP Run, which is designed for smaller businesses and those with fewer and less complicated payroll needs. ADP Run supports up to 49 payees and comes in four varieties.
ADP Essential Payroll is ADP's basic payroll solution for small businesses. This version comes with the payroll processing capabilities one might expect, which includes tax calculations, filings and withholdings. You'll also be able to view employee reports, onboard new employees easily and deliver W-2 and 1099 forms to employees automatically. ADP Enhanced offers all of these tools, as well as the ability to pay employees directly through a debit card. This plan also provides assistance with issues relating to unemployment insurance and wage garnishments.
An ADP Complete Plan comes with a slew of helpful HR features. With ADP Complete, you'll get integrations with ZipRecruiter for job postings, employee handbook creation assistance, five complimentary background checks and live support from ADP's team of HR professionals.
ADP's HR Pro Plan takes things way beyond simply helping your business run its payroll processes. This plan functions more like a PEO than just a payroll platform, which may offer you several benefits if your business is of a size where these broader HR requirements become a factor. ADP HR Pro also offers capabilities to create employee discount programs, work-life assistance programs and legal services, and it comes with a dedicated team of HR advisors that you can work with.
In addition to all of the plans under the ADP Run umbrella, there's also ADP Workforce Now. This iteration of the ADP platform is designed for larger small- and medium-sized businesses ranging from 50 to 1,000 employees. These plans vary by business, and an ADP representative can help you develop a custom plan to fit your organization. Options include time tracking, talent management, benefits management, paid time off tracking and even insurance services.
None of the ADP software options come with pricing information online, which means you will have to contact a representative to receive a quote based on your employee count and needs.
ADP Payroll customer reviews
With this ADP vs. Square Payroll comparison overview in mind, let's take a closer look at how each platform stands out — and where they fall short, according to customers.
ADP Run gets plenty of raves from customers, driven primarily by the company's attention to customer service. The platform also gets high marks for its easy-to-use interface, which takes the hassle out of navigating routine and complex payroll tasks alike.
Plus, ADP Run makes it easy to pay several types of workers, such as full-time, contract and hourly employees — all by way of physical checks, direct deposit or paycards. The system also administers payroll taxes and other withholdings without the need to tackle these tasks manually, including garnishment payments. Users can also generate customizable reports, analytics and company-wide event calendars.
Like all payroll platforms, ADP is not without its demerits. The system can be somewhat difficult to set up initially — especially for business owners who may not have tons of experience or confidence with setting up new software for their companies. There are occasional hiccups with direct deposit functions, according to some reviewers, but these appear to be episodic rather than widespread.
Square Payroll customer reviews
While Square may have started as an easy way for small-business owners to accept payments on the go, the company now offers a solid payroll solution as well. Here are what users consider the advantages and disadvantages of the platform.
As with ADP Run, Square Payroll also gets rave reviews and high marks for their intuitive design and simple navigation. The software is generally thought of as being customizable and convenient for most business owners, allowing them to create an experience that feels designed around their needs and not the other way around. Square also gets kudos for offering helpful customer service, which goes a long way when you run into issues. Plus, Square Payroll is competitively priced for most businesses, making it an affordable yet powerful option.
Every platform has its own issues though, and Square Payroll is no exception. Reviewers give the program low marks for mostly technical issues. For example, the Square Payroll system doesn't autocorrect time zones when entered, which can be a challenge for businesses that operate across several states or countries. There have also been a few instances in which customers expressed complaints about Square Payroll's reminder system, which tends to wait until the last minute to notify users of an impending payroll deadline.
A version of this article was first published on Fundera, a subsidiary of NerdWallet