Adyen vs. Stripe Comparison: Fees, Features, Benefits
Adyen is better for midsize or large companies mostly selling online; Stripe is better for small, brick-and-mortar merchants.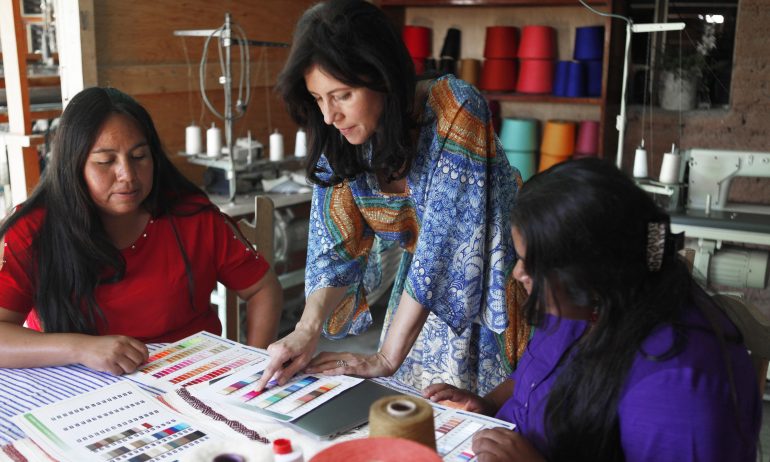 Many or all of the products featured here are from our partners who compensate us. This influences which products we write about and where and how the product appears on a page. However, this does not influence our evaluations. Our opinions are our own. Here is a list of our partners and here's how we make money.
Adyen and Stripe are well-known payment processors. At a high level, both platforms let you accept a variety of payments with limited fees and maintain PCI compliance.
However, thanks to its discounts for high-volume transactions and omnichannel approach, Adyen may be a better fit for large businesses. But if you need quick and easy access to a payment processing company to accept online payments — or primarily conduct business in person — consider Stripe instead.
Adyen vs. Stripe comparison
Interchange-plus based pricing (processing fee plus a payment method fee per transaction).

2.9% plus $0.30 per transaction for most online payments.

Accept payments in over 30 currencies and almost 100 countries.

Emphasis on omnichannel payments and unified commerce experience.

Advanced risk management and revenue optimization tools.

Accept payments in 135 currencies and 47 countries.

Includes Stripe Billing for invoicing and recurring payments.

Additional services (Atlas, Sigma, etc.) are available for associated costs.

Application process required for every business to receive a dedicated merchant account.

Aggregates funds into a single merchant account; individual merchant account not required for businesses.

Over 100 partners including BigCommerce, NetSuite, Oracle, and Salesforce.

Hundreds of partners including Xero, BigCartel, Zoho product suite, and Shopify.

24/7 support available via phone; dedicated account managers for each account.

24/7 customer support available via phone, email, or chat.

Online businesses with high transaction volumes that want to make the most out of their payment transaction processes.

Smaller businesses that need fast access to an easy-to-use solution, especially as a payment integration with another system.
It's much easier and faster to sign up for a Stripe account. You only need your name, email and password to create one. This is because Stripe is a payment service provider, also called a merchant aggregator, whereas Adyen is a merchant account provider.
Essentially, this means that when you use Stripe to accept payments, all of your funds are deposited into a single merchant account, along with the funds of other businesses. Stripe then transfers your funds (minus their fees) to your business bank account.
With Adyen, you'll have to apply for an account and go through the underwriting processes necessary to receive a dedicated merchant account for your business. Although this may take longer, merchant account providers generally have fewer account stability issues in comparison to payment service providers.
Since Adyen is a merchant account provider, you'll have to complete a few additional steps to sign up and begin using their payment platform. However, once you have your account set up, you'll have access to everything that's included within their solution, meaning you'll be able to accept and process:
Debit and credit cards, including Visa, Mastercard, American Express and Discover.

Electronic payments and ACH direct debits.
Adyen's payment solution works in multiple currencies. Therefore, you won't have to integrate with multiple providers or local acquirers; instead, Adyen will allow you to accept everything through their platform and receive your funds in the currency you prefer.
Since Stripe is a payment service provider, you'll be able to sign up and start using your account in just minutes — with access to all of the standard features of their payments platform.
Overall, Stripe allows you to:
Accept all major credit and debit cards.

Accept Apple and Google pay, as well as other digital wallets.

Accept local payments in multiple countries, as well as ACH debits.

Accept payment methods from around the world with the Stripe Sources integration.
With Stripe, you can process charges and display prices in a customer's preferred currency, but receive payouts in your preferred currency. Stripe works with over 135 currencies and over 47 countries.
In addition, like Adyen, Stripe gives you the ability to customize your payments solution, offering the option to design or build your own custom payment form for desktop, tablet or mobile using Stripe's custom UI toolkit.
Adyen uses an interchange-plus model. This means their transaction fees are a combination of the interchange fee (which is composed of the fees charged by the card issuer and the card network) and the applicable acquirer markup.
As an example, if you're a North American merchant processing an American Express credit card, you'll pay the 12-cent processing fee, plus 3.3% payment method fee on that transaction and another 10 cents. Although interchange-plus is considered the most affordable pricing model for transaction fees, it's also one of the most complex. Your fees will vary based on the card, network, etc., as well as location — the fees for European merchants will not be the same as those for North American merchants.
Adyen also requires a minimum invoice amount per month (the amount varies by business and industry). This number can also vary based on transaction volume and region.
Like Adyen, overall, you'll only pay transaction fees when using Stripe. Unlike Adyen, however, Stripe's pricing model is flat rate, meaning you'll pay the same rate based only on the type of transaction:
2.9% plus 30 cents per transaction for debit and credit cards (plus an additional 1% for international cards).

0.8% per transaction for ACH direct debit, credit or wire transfers (with a maximum of $5).

2.9% plus 30 cents per transaction for most local payments.

0.5% on recurring charges.
For in-person transactions, you'll pay 2.7% plus 5 cents per transaction (plus an additional 1% for international cards). These payments require a compatible card reader, and Stripe offers two options: one for $59 and one for $249.
Like Adyen, Stripe doesn't charge setup fees, monthly fees, cancellation fees or any other similar fees for all of the features that are included in their standard payments platform. They will, however, require a $15 chargeback fee for disputed payments.
How Adyen and Stripe compare
Better sales support. Adyen uses online and offline payment data to provide additional sales insight and create a consistent shopping experience. If you're looking to create a seamless experience across sales channels, Adyen will likely be more attractive.

Potentially cheaper pricing. Adyen uses interchange-plus pricing, which is typically the most affordable model — especially as you make more sales. Even with Adyen's minimum monthly invoice requirement, you'd likely pay less overall compared to Stripe's flat-rate pricing if you have a high-transaction business.

Emphasis on security. Adyen doesn't offer as many integrations and tools as Stripe, but it does offer a lot of security options, such as customizable risk rules and settings, as well as industry-specific risk tools.
Easier to understand pricing. Adyen's pricing system makes comparisons dependent on a variety of factors, but Stripe's flat-rate pricing can make it much easier to estimate potential fees and may be appealing to many business owners, especially lower-volume merchants.

Faster and simpler sign-up. With Adyen, you have to go through an account application process, which may be a barrier to entry for some business owners.

Better customization. Stripe's API-focused approach means greater flexibility, a variety of integration options and notable scalability, especially for tech businesses. Ultimately, you may not be able to take full advantage of everything Stripe has to offer without a development resource; however, Stripe makes it simple to work with the basics.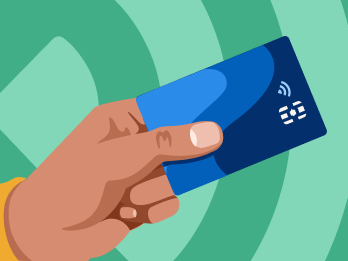 Accept payments, avoid surprises
Answer a few questions to match your business with our selected payment partners.