Bench Accounting Review: Pricing, Features, Alternatives
This affordable bookkeeping service is best for freelancers and small businesses with relatively simple financials.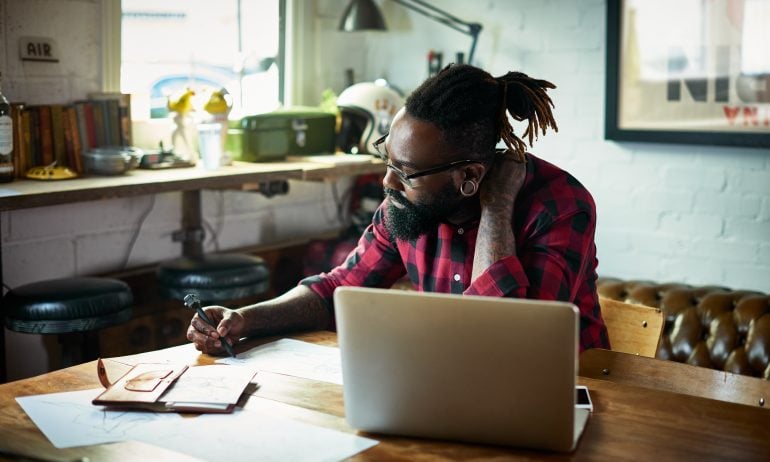 Many or all of the products featured here are from our partners who compensate us. This influences which products we write about and where and how the product appears on a page. However, this does not influence our evaluations. Our opinions are our own. Here is a list of our partners and here's how we make money.
Bench Accounting is an online bookkeeping service that pairs your business with dedicated in-house bookkeepers to keep your financials accurate and up to date. Each month your bookkeeper will categorize your transactions, reconcile your bank accounts and prepare financial statements on your behalf. In this way, Bench can replace traditional accounting software for many businesses.
However, Bench isn't a good fit for businesses that may need to scale or switch providers later on, since it operates on proprietary software that doesn't sync with commonly used accounting software. It's best for freelancers or small businesses with relatively straightforward financials.
Unlimited in-app messaging and calls with your bookkeeper.

Catch-up bookkeeping available.

Proprietary software could make it difficult to switch providers.

Uses cash basis accounting method; accrual adjustments cost extra.
How does Bench Accounting work?
Each month, your bookkeeping team — made up of three in-house Bench employees — will categorize all your transactions, reconcile your bank accounts and prepare financial statements. This process is completed within 15 business days once you've sent all the necessary documents.
When your bookkeeping is done for the month, you'll receive a message. At that point, you can view your financial statements and account information online. If you have any questions, you can get in touch with your Bench bookkeepers via in-app message or by booking a call.
Using Bench is different from having a subscription to accounting software like QuickBooks Online or Xero. These products can streamline tasks like reconciling accounts and categorizing transactions, but they don't take bookkeeping off your plate completely like Bench does. Unlike accounting software, however, Bench doesn't offer tools for invoicing, inventory management or bill payment.
$249/month (billed annually) or $299/month (billed monthly).

$399/month (billed annually) or $499/month (billed monthly).

Monthly bookkeeping services.

Unlimited customer support.

Year-end financial statements.

Mobile app for iPhone provides access to cash flow updates and reports.

Add-ons for catch-up bookkeeping and specialized services, like accounts receivable tracking.

Essential plan features, plus annual income tax filing and tax support.
Compared with other bookkeeping services, Bench is relatively affordable, starting at $249 per month. Some competitors' prices increase as your average monthly expenses rise, and others require a subscription to specific accounting software, which adds additional expenses.
Bench's free trial doesn't require any payment info unless you decide to subscribe to the service afterward. During the trial, the prior month's bookkeeping is completed in one to two days. After that, you can speak with bookkeepers on the phone to go over the resulting financial statements and ask any questions.
Unlimited customer support
You can send a message to your Bench team from your computer or the app at any time, and your bookkeeper will reply within one business day. You can also schedule a time for your bookkeeper to call you at no additional charge. Bookkeepers are available Monday through Friday during "normal business hours PST," according to Bench's website.
Catch-up bookkeeping available
For an additional fee, Bench provides overdue bookkeeping services and can finish a year's worth of bookkeeping in about two to four weeks. This could be helpful if you've been behind on your books all year and tax deadlines are approaching.
Difficult to switch providers
Bench has a proprietary bookkeeping system that doesn't sync with other accounting software. This could make it difficult to switch bookkeeping services later. It does, however, allow you to download Excel files of historical data, which can be uploaded to other programs. But moving the information and verifying it was done correctly can take time.
Accrual adjustments cost extra
Small businesses don't have to use accrual basis accounting, but it typically provides more accurate insight into your finances than cash basis accounting does. Bench does offer accrual adjustments, but they start at an extra $100 per month. Otherwise, the program sticks to cash basis accounting.
Bench Accounting alternatives
QuickBooks Live Bookkeeping
If Bench's lack of accounting integrations is a concern, instead consider QuickBooks Online with QuickBooks Live full-service bookkeeping added on. In general, the QuickBooks platform is more scalable and widely used among accountants, so it could be a better solution for a rapidly growing business. The service starts at $200 per month and requires a one-time cleanup fee. QuickBooks Online is an additional monthly cost, starting at $30.
Bookkeeper 360, which integrates with both QuickBooks Online and Xero, is a good fit for more complex small businesses that require advanced reporting and weekly updates as opposed to monthly ones. However, costs can be steep. Prices start at $399 per month and vary depending on your total monthly expenses and whether you need cash basis or accrual basis accounting. You can also add services like payroll, invoicing, bill pay and inventory management for an extra fee.
A version of this article was first published on Fundera, a subsidiary of NerdWallet.