Best Payment Gateway Providers of 2022
Accept cards on your website with a payment gateway that meets your needs.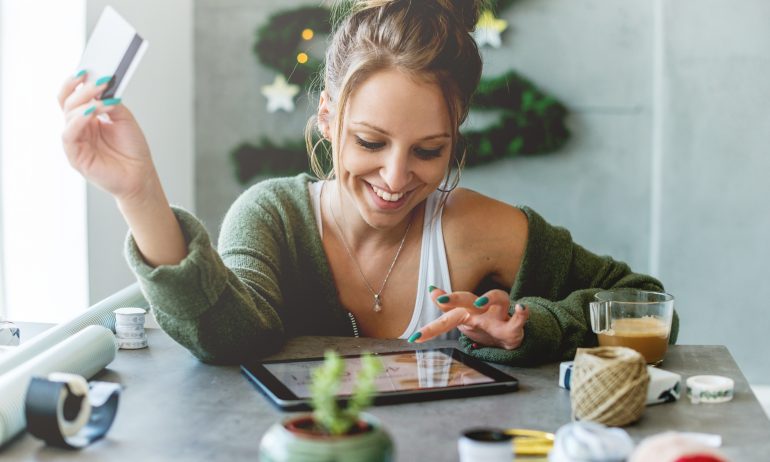 Many or all of the products featured here are from our partners who compensate us. This may influence which products we write about and where and how the product appears on a page. However, this does not influence our evaluations. Our opinions are our own. Here is a list of our partners and here's how we make money.
A payment gateway is the place on a website where online shoppers can securely enter their credit card information. It then helps verify that the card being used is legitimate before the transaction moves forward. Top payment gateways stand out for a number of reasons, including good design, how easy they are to customize and what payment processing options they offer.
Stripe: Best for customization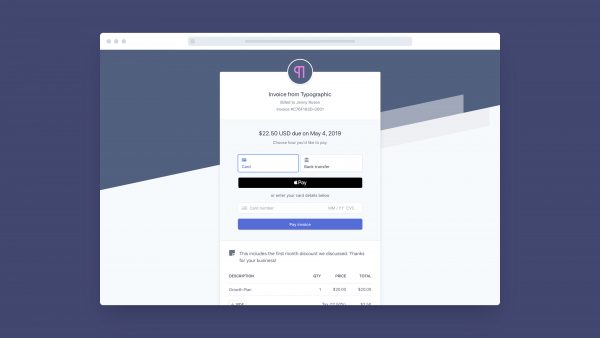 Payment processing pricing: 2.9% plus 30 cents per transaction.
Customer-friendly design.

Checkout experience can be modified to fit your website's brand.

Sell on social media, by email, on an app and more.

Rich set of features, especially for a service without a monthly subscription.
Stripe's best features require a developer to implement fully.
Why we like it: It's not so much what Stripe is that sets it apart — it's what it can become. The company has built its product around maximum customizability, giving developers a broad and well-organized array of tools to build a payment experience that meets the specific needs of a website, app or service.
Square: Best all-in-one option for new businesses
Monthly cost: Free and up.
Payment processing pricing: 2.9% plus 30 cents per transaction. 2.6% plus 30 cents per transaction with Premium subscription ($72 per month).
Use Square to build a website from scratch, or use Square Checkout as the payment page for your existing site.

Transparent pricing structure with no contract or cancellation fees.

Subscriptions and e-gift cards don't cost extra.
Limited options for international payments.
Why we like it: Square's easy-to-use tools enable business owners to have a professional online presence without specialized tech skills. For example, Square's Payments API lets you take payments on sites built using Wix, WooCommerce and similar services without the need to code; you simply log in to your Square account on your site's settings page. If you'd like, you can build a site for free using Square as a host. (Some features, like a custom domain name, cost extra.) If the goods or services you sell are often given as gifts, Square allows you to sell and redeem e-gift cards for free, which isn't the case everywhere.
PayPal: Best for doing everything in one place
Monthly cost: Free and up.
Payment processing pricing: 2.49% plus 49 cents. 3.5% for American Express cards.
PayPal develops different ways for consumers to pay, including Venmo and its own service for buy now, pay later.

Accepts more than 100 currencies.

Ways to accept payments include invoices, recurring payments, custom links and QR codes.

Use as a payment processor or just a payment gateway.
PayPal's offerings are vast and can be difficult to grasp quickly.

Payment processing can be expensive for small purchases. For example, a $10 purchase would cost 51 cents, whereas the same transaction on Stripe would cost 33 cents.
Why we like it: There's not much PayPal doesn't do. It offers payment processing and payment gateway-only options. It's a leader in developing and accepting payments in innovative ways, including through subsidiary Venmo, QR codes, payment links and buy-now-pay-later financing. It's tough to find another company that does this much under one roof.
Helcim: Best for high monthly sales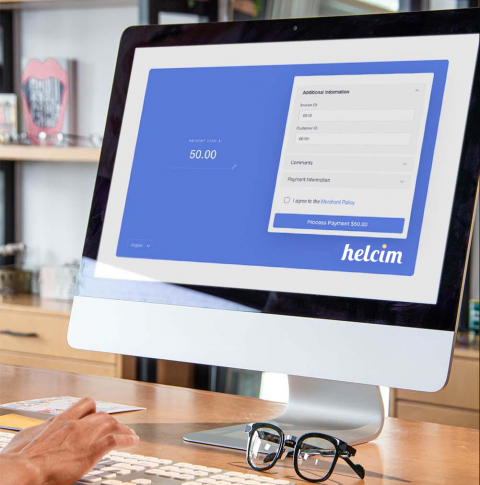 Payment processing pricing: Interchange plus. Helcim's margin starts at 0.5% plus 25 cents on top of the interchange rate (typically from 1% to 3%) and goes down if you reach specific monthly sales volumes.
Helcim can help you build your own website or host a payment page for your existing website.

No contract or monthly fee.

Helcim's margin on each transaction goes down as you reach higher monthly sales, beginning at $25,000 per month.
Interchange-plus pricing can benefit merchants, but it's harder to predict.
Why we like it: Helcim's payment page creator forgoes complex code and instead lets you select the payment elements you want with the click of a mouse. Helcim also acts as payment processor, and for businesses that have higher monthly revenue there's savings to be found in Helcim's interchange-plus pricing. The company charges 0.5% plus 25 cents on top of the interchange rate for each transaction, but that margin decreases the more business you do, beginning at $25,000 per month. Although you can't predict which types of interchange rates your customers and their cards will bring to your business, Helcim is transparent in what they'll charge.
Braintree: Best for variety of payment options
Payment processing pricing: 2.59% plus 49 cents per transaction. American Express cards cost 3.5% per transaction.
Accepts PayPal, Venmo, Google Pay and Apple Pay in addition to credit and debit cards.

Simple checkout page that looks good on web and mobile.

You can get your own merchant account with Braintree, but you can use others, too.

Developer tools help streamline integration.
Requires a professional web developer.

Online reviews indicate some customer service issues.
Why we like it: Braintree gives business owners and customers a lot of flexibility. The PayPal-owned company competes with Stripe in offering a product that lets developers customize a payment gateway to meet your exact needs. Customers who use your site will find more ways to pay you than on most other payment gateways (in part because Braintree lets customers pay with Venmo, another PayPal-owned entity).
Authorize.net: Best if your business has more complex payment needs.
Monthly cost: $25 per month.
Payment processing pricing: 2.9% plus 30 cents per transaction if you choose the all-in-one plan, that includes a merchant account. 10 cents per transaction if using another merchant account, plus 10-cent daily batch fee.
You can use Authorize.net with a wide range of merchant account providers.

Pricing is transparent and doesn't require a contract.
You'll pay a $25 monthly fee regardless of usage.

Authorize.net doesn't have a robust point-of-sale system for in-person transactions.
Why we like it: Authorize.net, which is owned by Visa, gives flexibility to businesses that might be stymied elsewhere. For example, it lets you work with other merchant account providers, provides high-risk accounts, and, if you are a U.S.-based business, you'll be able to accept payments from anywhere in the world.
Shopify: Best for selling on social media
Monthly cost: Starts at $9 per month.
Payment processing pricing: 2.9% plus 30 cents per transaction.
Smooth integration with social media sites like TikTok.

Buying on mobile devices is easy, which could be a good match if your website gets a lot of mobile traffic.

Plans don't require long-term contracts, though discounts are available if you sign up for one or two years.
Comes with a monthly fee.

Shopify's greatest value is unlocked when shipping physical goods, which might not apply to every business.
Why we like it: Not all online shopping experiences are alike. With Shopify, you can adjust the check-out experience to optimize the different ways people shop online, whether that's slowly browsing through your site or quickly reacting to an offer on social media. For example, customers can make a purchase on Instagram without leaving the app or move from a TikTok video to a checkout page in one tap.
Klarna: Best for buy now, pay later
Payment processing pricing: Quote-based pricing.
Customers have the option to pay over time, including interest-free options. This can increase the number of potential customers or the size of orders.

There are different types of payment plans available, and merchants are free to offer as many or as few of them as they wish.

Klarna's fees are competitive with other buy-now-pay-later options.

No contract or cancellation fees.
Customers are less likely to use flexible payment options if your average sale amount is small.

Fees are high compared to traditional payment gateways.

Klarna uses quote-based pricing for transaction fees, which is less transparent than flat-rate pricing.
Why we like it: Buy-now-pay-later payments are increasingly popular. Klarna has helped develop this category of payment type for more than a decade and works with more than 250,000 businesses. It stands out for offering customers a range of payment options, including the option to pay for a purchase up to 30 days after purchase without incurring any interest.
Find the right payment provider to meet your unique business needs.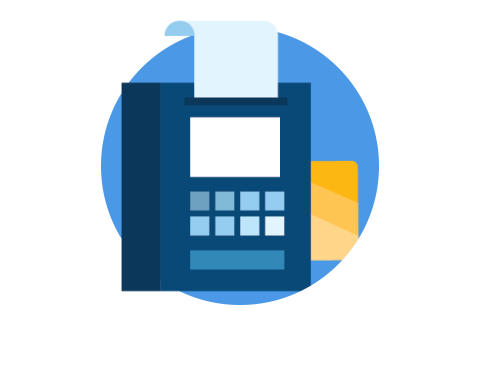 What to look for in a payment gateway
Payment gateways come with a variety of pricing structures, including flat fees and interchange-plus fees. The cheapest option for one business might not be the cheapest option for another. If you have an established business, you'll want to know your average transaction amount and the number of transactions you typically run to compare effectively.
Merchant account flexibility
A merchant account is a type of bank account that is required in order to receive funds from a card transaction. With some payment gateways, you'll be able to choose from a variety of merchant accounts. Other payment gateways operate as payment service providers, meaning they own the actual merchant account and route the funds to you.
Technical expertise needed
If you want a highly customized checkout page on your website, you might need to have some technical expertise to implement your vision. If you're not prepared for that, consider a hosted payment page, which lives on the website of the gateway provider but that often allows some level of customization with no coding required.
Payment methods you want to accept
Typing in a 16-digit card number is just one of many payment methods consumers have access to. Mobile shoppers might like to be able to pay with a fingerprint or face ID. Others might like the option to send cash on Venmo, use Bitcoin or to pay over time with a Buy Now Pay Later service. These emerging options aren't universal, so be sure the payment gateway you're considering has what you need.