Braintree vs. PayPal: Which Is Right for Your Business?
Braintree and PayPal are both good payment service providers that can make the checkout process seamless.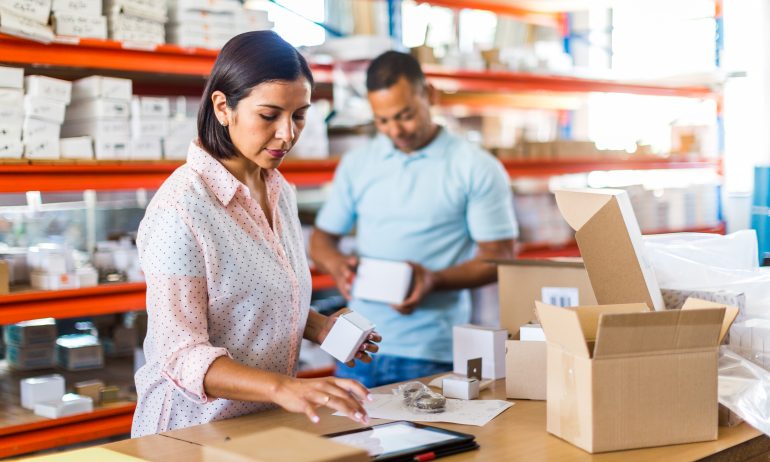 Many or all of the products featured here are from our partners who compensate us. This influences which products we write about and where and how the product appears on a page. However, this does not influence our evaluations. Our opinions are our own. Here is a list of our partners and here's how we make money.
Braintree and PayPal are both reliable payment service providers, also known as PSPs, that allow businesses to accept payments online via e-commerce stores. Overall, if you want the most customization possible for no additional fee, Braintree is the better option of the two.
On the other hand, PayPal (or, more specifically, PayPal Payments Standard) is likely a better option for business owners who need a simple online payments solution that's easy to integrate into their e-commerce platform.
Here's how these options stack up.
What to look for in a PSP
Find the right payment provider to meet your unique business needs.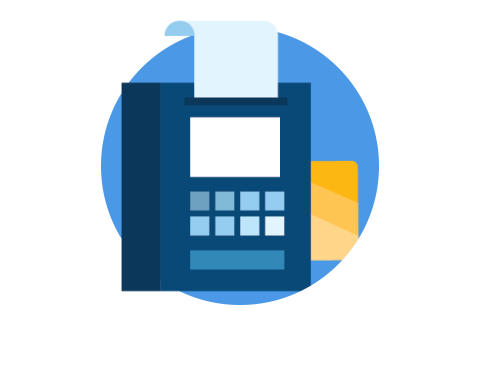 Braintree features, pricing, pros and cons
Braintree was acquired by PayPal in 2013, and it's hands-down the more tech-forward PSP among the two. With its suite of developer tools, you or your engineers can customize your shopping cart and integrate it with your existing platform. It's designed to scale along with your business, so there's less worry about outgrowing this platform.
Braintree can accept PayPal payments, Venmo in the U.S., all major credit and debit cards, digital wallets, local payment methods and ACH deposits in over 130 currencies from 44 countries. If you want to accept credit card payments in person — if you have a brick-and-mortar location in addition to your online store, or if you want to sell your goods or services on the go — you can integrate the PayPal SDK into your POS app, which will enable you to use PayPal's physical POS card readers.
What makes Braintree especially unique is that it offers customers their own, individual merchant accounts, rather than lumping them into a single, aggregated merchant account as most third-party payment processors do.
In addition to a payment gateway and merchant account, Braintree has tools and services to help streamline internal processes, such as customizable sales reporting, recurring billing and integration with several third-party apps. Braintree also offers fraud and data security tools, and ensures PCI compliance.
Braintree can be an especially good option for marketplace businesses, because it offers a payment solution called Braintree Marketplace, which is designed particularly for those platforms' unique needs. Merchants get the customizable, scalable payment solution of a standard Braintree account, plus an integration with Hyperwallet, which enables global outbound payouts.
2.59% plus 49 cents per transaction for credit cards, debit cards and digital wallets.

3.49% plus 49 cents for Venmo (U.S. only).

0.75% for ACH (maximum fee of $5). Discounts available for enterprise businesses.
$0 monthly fees for payment processing, but $49 per month plus 10 cents per transaction for a Braintree gateway and $10 per month for merchant accounts (along with any fees charged by their merchant account provider).

Chargebacks are $15 each.

Custom flat rates and interchange-plus pricing are available for businesses that process more than $80,000 per month
You'll also be able to contact Braintree's customer service team via phone and email, and take advantage of their data migration assistance service.
You can request a free sandbox trial to test out how Braintree would work with your existing platform before committing to the service.
Braintree provides dedicated merchant accounts rather than depositing your funds into a provider-held aggregate account. Having your own merchant account is a much safer and more stable solution for a two reasons:
Fraud risk increases with aggregated accounts, so providers are extra-sensitive to unusual behaviors — which may result in more frequent frozen accounts and held funds.

Merchant account providers must align with industry rules regarding handling money in dedicated merchant accounts. Aggregate accounts are only governed by the providers themselves, so they set their own rules, which change at any time.
Braintree's developer tools are some of the most robust and sophisticated in the market (perhaps competing only with Stripe). If you have the ability or the team to take advantage of Braintree's developer tools, you can pretty much create whatever checkout experience you want.
On the downside, this option might not make sense if you don't have the engineers (or the engineering skills) to use them. In that case, you might want to consider a simpler PSP — and PayPal might fit the bill.
PayPal features, pricing, pros and cons
PayPal offers a ton of merchant services, including the ability to accept and process payments in person (with PayPal Zettle) and through invoicing (for PayPal Business users).
PayPal offers two payment gateway services: PayPal Payments Standard and PayPal Payments Pro.
This option is best if you don't have coding experience or a developer on your team, as you just copy and paste a line of code, or integrate its plugin with your existing shopping cart. PayPal Payments Standard doesn't allow for much customization; rather, it'll embed a "Buy Now" button onto your website, which reroutes your customers to a PayPal-hosted checkout page.
PayPal Payments Pro offers a fully customized checkout solution that keeps customers on your own website. This plan also gives you access to a virtual terminal, which allows you to accept credit cards over the phone without needing an external card reader. However, this solution requires a developer to implement.
Tap to see the full fee table.
Recurring billing services: $10 per month

Advanced fraud protection services: $10 per month plus 5 cents per transaction.
Simplicity. Small-business owners worried about the complexities of payment gateways will definitely benefit from PayPal Payments Standard, as it's designed specifically to make integration simple for nonprogrammers.
Group account. PayPal doesn't provide users with their own merchant accounts. Instead, PayPal deposits your money into their single, aggregated account, then delivers your funds into your bank account minus fees according to the terms delineated in your contract.

Hardware selection. PayPal's (and, by extension, Braintree's) in-person POS terminals are relatively limited.
Braintree vs. PayPal: Which PSP is right for your business?
Braintree can be the best option for small businesses looking for highly customizable software at a reasonable price. It also provides dedicated merchant accounts, which can be especially useful to fast-growing businesses. However, if simple setup and integration is more important than functionality, businesses may want to go with PayPal.
A version of this article was first published on Fundera, a subsidiary of NerdWallet.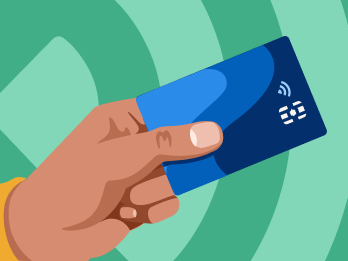 Accept payments, avoid surprises
Answer a few questions to match your business with our selected payment partners.
Find a payment provider tailored to your needs
Compare options
Compare features and pricing from our top payment picks.
Find a payment provider
Identify a payment provider that best suits your needs.
Open an account
Sign up with a provider directly on their website.