Credit Card Processing Companies: 5 Factors to Consider
Compare factors such as fees, setup time and customer support before choosing a credit card processing company.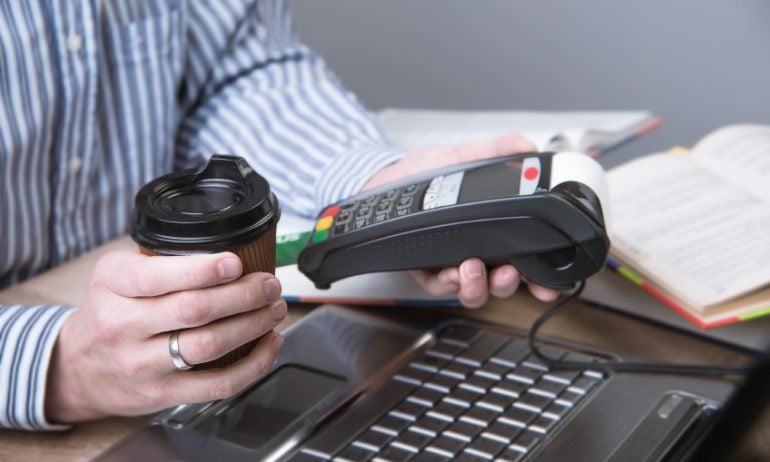 Many or all of the products featured here are from our partners who compensate us. This may influence which products we write about and where and how the product appears on a page. However, this does not influence our evaluations. Our opinions are our own. Here is a list of our partners and here's how we make money.
If your small business plans to accept debit and credit cards — whether in person, by phone or online — you'll need to choose between credit card processing companies. You'll pay some upfront costs and ongoing credit card processing fees, but going from a cash-only business to one that accepts credit and debit cards could lead to a big boost in sales as you expand your customer base.
A study by Intuit found that 83% of small businesses that began accepting credit cards saw an increase in sales. As mobile payment options such as Apple Pay rise in popularity with younger shoppers, your small business might also want to adopt new technologies to meet the needs of your customers.
Choosing a credit card payment processor is not a simple task, however. Just as with any major financial decision, it's wise to carefully compare all your options. Here are five important factors to consider.
Find the right payment provider to meet your unique business needs.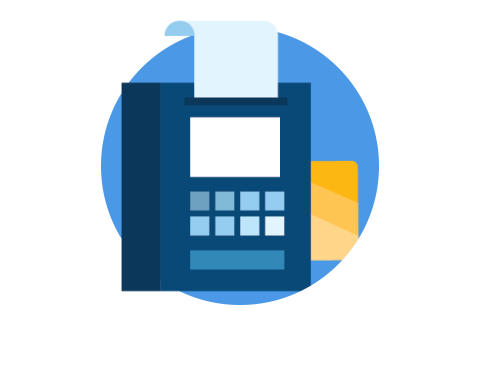 1. How much are the fees and other costs?
Here are some of the main credit card processing fees:
Interchange fees: This refers to a fee charged for every transaction you process, and it's paid by the payment processor to the card-issuing bank. It usually ranges from 2% to 3% of each transaction. However, the rate you'll pay ultimately depends on several factors, including the type of card accepted (credit, debit or a rewards card), the type of transaction (if it's done in store, by phone or online), and the size of each transaction (larger and fewer transactions result in lower fees). In-store transactions will cost you less in interchange fees, since the card is physically present, meaning there's less risk of fraud.
Monthly statement fees: The credit card processing company might charge you monthly statement fees to cover the expense of mailing you a statement. It costs about $10 per month on average.
Application and setup fees: You may face a fee just for applying for the processing service. Setting up the equipment needed to accept credit cards may cost you extra, too. This fee can vary widely, depending on the company.
Monthly minimum fee: This refers to a minimum amount in fees the processing company must collect in any one month. If you don't meet or exceed this minimum amount, the company will charge you to meet the minimum. Say for example, the company's monthly minimum fee may be $25. If your total credit card transaction fees one month are $20, the company will charge you $5 to make up the difference.
Monthly gateway access fee: Some processors may charge you this monthly fee for providing a payment gateway, which transmits transaction data from your processing system to the credit card companies. Monthly fees cost approximately $10 to $30.
Early termination fee: Some processors may charge you this fee for early cancellation of your contract. The fee can cost anywhere from a few hundred dollars to thousands.
There may be quite a few credit card processing fees charged by your payments company, so it's important to understand all the fees and service terms. If you have any questions or concerns, ask a company representative for an explanation. If it can't provide you a detailed explanation about any costs or fees, it might be time to move on to the next processor.
2. How long will it take to set up?
It should be easy for you and your employees to set up the processing technology.
Find out how long the payment processor will take to set up your account and install the equipment so you can plan accordingly. If it seems like it might be a complicated task, make sure the processor can provide some support, whether you need help over the phone or in person.
3. What are the accepted payment types?
If you run a retail business, you might want to make sure the new payments processor accepts all major credit and debit cards so you don't have to turn away any customers — after all, what's worse than that? You might also want a system that accepts prepaid cards and gift cards, or an electronic benefit transfer, or EBT, depending on the type of business you operate.
4. Does it accept new payment technologies?
Does your business have a lot of tech-savvy customers? If so, you might want a payments processor with near-field communication (NFC) technology, so you can accept digital wallets such as Apple Pay, Samsung Pay or Android Pay. This allows customers to make purchases with a simple touch on their smartphone or tablets.
The number of people using mobile payment systems will exceed 150 million by the end of 2017, according to a report by Juniper Research, a market research company.
5. How helpful is customer support?
What if you run into technical problems with your credit card machine? Or you have questions about your monthly billing statement, such as confusing fees?
Hiring a payments processor that provides 24/7 customer support and direct help from an account representative can solve these issues. In addition, a helpful account representative should be able to explain any fees or costs you don't understand. And in the end, it might be worth paying a little more in fees to avoid unreliable, confusing service for your small business.
How to find credit card processing companies
There are dozens of credit card processing companies; some of the better-known include Vantiv, First Data and Worldpay.
You can look up accredited businesses in your area on the Better Business Bureau website, where you can also find out whether the company has faced any customer complaints. Major banks such as Bank of America, Barclays, Citibank, Chase and U.S. Bank also offer merchant services.
If your business keeps you on the move, you may want to consider mobile credit card readers over traditional processors. These devices plug directly into a smartphone or tablet, so you can get paid by your customers anywhere you go and won't need to purchase or lease an expensive credit card terminal. Mobile readers can be particularly useful if, for instance, you sell goods at farmers markets, you're a personal trainer who works at clients' homes or you work out of a vehicle.
Examples of mobile card readers include Square, PayAnywhere, PayPal Here and Shopify. Small-business owners should compare costs, accepted payment types and level of customer support before making a decision.