PaymentCloud Review 2021: Features, Pricing, Top Alternatives
PaymentCloud provides POS systems and credit card processing solutions to high-risk small businesses, but pricing varies.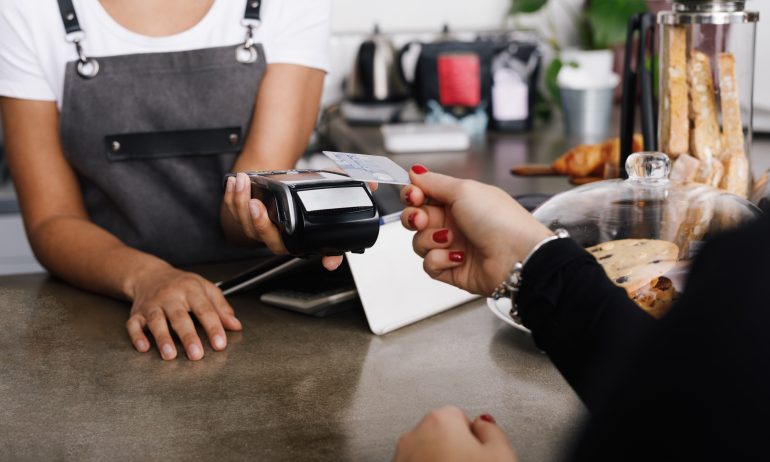 Many or all of the products featured here are from our partners who compensate us. This may influence which products we write about and where and how the product appears on a page. However, this does not influence our evaluations. Our opinions are our own. Here is a list of our partners and here's how we make money.
The reasons your business might be considered high risk range from how long you've been in business to the actual goods or services your business is selling. Generally, high-risk businesses don't conform to the usual standards that banks set forth, which is where other merchant services providers like PaymentCloud come in.
PaymentCloud caters to higher-risk industries that sell hunting and outdoor equipment; tobacco, CBD and hemp; workout and nutritional supplements and more. Poor credit scores can also play a factor in whether your business is considered high risk. Though PaymentCloud is known for helping high-risk businesses get set up with merchant accounts, it also provides EMV or virtual terminals, point-of-sale systems, chargeback prevention tools and more.
Find the right payment provider to meet your unique business needs.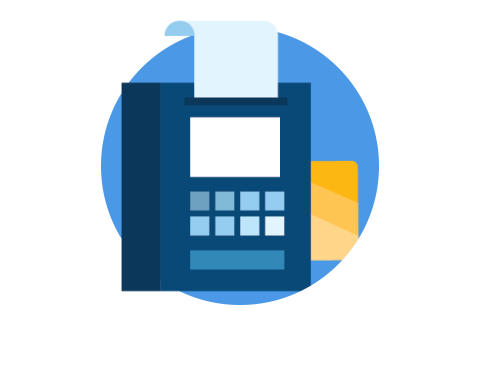 Retail businesses with a brick-and-mortar location have retail POS systems, Europay, MasterCard and Visa (EMV) terminals, near field communication (NFC) terminals and mobile and wireless terminals all available to them through PaymentCloud. Whether you need a full POS with a cash drawer or just a wireless terminal that attaches right to your smartphone, you can get it through PaymentCloud.
For e-commerce businesses, you can also obtain a virtual terminal from PaymentCloud, which allows you to process payments from any internet-enabled device. In addition, PaymentCloud's virtual terminal can enter ACH transactions, send receipts, process refunds, pull transaction data, schedule recurring payments, run reports and process batch files.
It's also worth noting that PaymentCloud comes with an easy application and same-day setup so you can start receiving payments next day.
If you already have a payment processing system you're happy with but want to integrate it with PaymentCloud, there's good news. PaymentCloud can integrate with any management system that allows for third-party apps or that has an open API. That means if you sell on Shopify, Wix, Opencart or a number of other sites, you can integrate that with PaymentCloud.
PaymentCloud also integrates with whatever online shopping cart you want to use for your business, including PrestaShop, 3dcart and more. Still, it encourages you to contact the company directly to confirm that your shopping cart software will be supported.
If you're worried about the logistics of integrating these systems, PaymentCloud will take care of the deployment process. According to the merchant services provider, integrations can be completed in a matter of minutes.
PaymentCloud doesn't offer any specific pricing on its website, so you'll have to contact the company directly for a quote if you're interested in using it for merchant services. The rates likely will vary greatly from business to business depending on risk level and what exactly you're looking for.
PaymentCloud says it offers wholesale rates and doesn't charge for setup or cancellation.
High-risk option: PaymentCloud is a good option for high-risk businesses that might not be able to find a merchant services provider elsewhere that is willing to work with them. If you've been turned down by other merchant services providers, PaymentCloud might be one of your better options.

Customer service: PaymentCloud has a phone number and an email that customers can use to reach out with questions or concerns. Agents are available via phone Monday-Friday from 7 a.m. to 6 p.m. PT. Its website will tell you the approximate wait time to contact an agent and the number of available agents to help you.

Free online application: PaymentCloud offers businesses a free online application that they can then go over with a specialist to see their options and possible pricing. PaymentCloud also doesn't charge for account or gateway set-up and offers a free cost comparison for those shopping around.
Lack of pricing disclosure: You can't find the pricing or a general pricing scale on PaymentCloud's website. Instead, you have to reach out to the company and provide information about your business to get details on pricing. While it's not the only quote-based company, there is a history of high-risk businesses being presented with unfavorable pricing or contracts because they have fewer options. While PaymentCloud is very vocal about not being one of those companies, its lack of cost transparency makes it difficult to confirm.

Site navigability: While PaymentCloud's products are described as easy to use, and setup is typically handled for you, the company website itself is a little confusing and not organized in the best way possible. This could be discouraging to potential customers who might not be able to find all of the solutions available to them.
Customers on Google gave PaymentCloud 4.8 out of 5 stars. Reviewers note specific people within the company who they enjoyed working with and give rave reviews about their experiences with PaymentCloud.
"Getting a high-risk merchant account provider can be hard and very stressful. Melissa and crew went above and beyond to find me a provider. Communication is key and these people understand that," wrote one reviewer. Other reviews echo the same sentiment. "Not only do they provide excellent service, they are incredibly responsive and reliable," wrote another reviewer who said they'd also recommend PaymentCloud to other business owners.
PaymentCloud isn't ranked or reviewed by the Better Business Bureau, but there also seem to be no glaring complaints against the company listed online either.
PaymentCloud alternatives
Durango Merchant Services
Durango Merchant Services is another financial services provider that specializes in working with high-risk businesses and merchant accounts. Something that sets Durango Merchant Services apart is that it specializes in multiple currencies and supports businesses that work with customers in other countries. It has an A+ from the Better Business Bureau, which bodes well for it as a whole because that score is partially based on transparency, any issues it may have had in the past and how long it's been in business. Durango is also touted for its customer service experience, but, like PaymentCloud, it does not provide its fees or pricing upfront.
Another high-risk merchant services provider, Payline Data works with a smaller set of high-risk merchants than Durango does, but offers a unique chargeback-prevention platform to customers looking to prevent revenue-sucking chargebacks. It's a bit more transparent with its fees but they could still be highly dependent on your business's needs and specifics.
Host Merchant Services is merchant services provider that caters to high-risk customers. It actually provides some of its pricing online for you to see and get an idea of how much you might need to spend should you choose to work with this option.
While it doesn't work with all high-risk businesses, it does work with debt collectors, casinos, pawn shops and more. It also provides a gift card and loyalty program feature, which can help retain customers.
A version of this article was first published on Fundera, a subsidiary of NerdWallet