FreshBooks vs. Wave: Which Is Right for Your Business?
Our FreshBooks vs. Wave comparison will help you determine which accounting software is right for your business.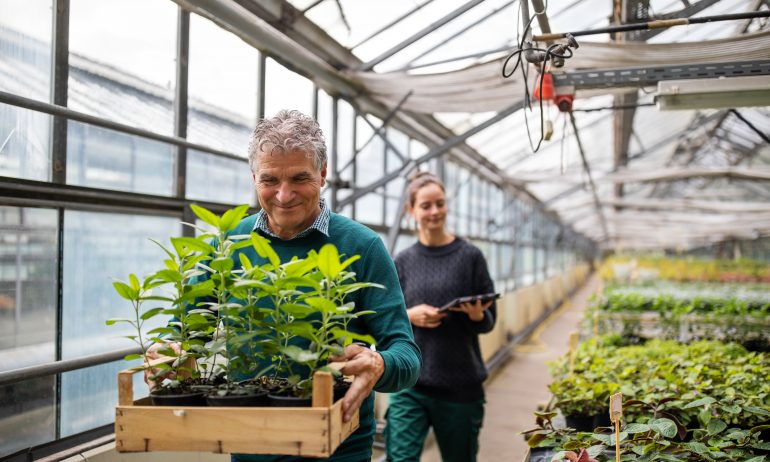 Many or all of the products featured here are from our partners who compensate us. This may influence which products we write about and where and how the product appears on a page. However, this does not influence our evaluations. Our opinions are our own. Here is a list of our partners and here's how we make money.
If you're looking for an accounting software, you're likely considering FreshBooks and Wave. These are two of the most reputable options on the market today. While there are some similarities between the two products, each also offers its own unique benefits.
FreshBooks is the more advanced software of the two, but Wave is the more accessible. If you still need more insight after reading this review, both FreshBooks and Wave allow you to test their software risk-free for 30 days.
FreshBooks: What you need to know
FreshBooks is a web-based platform, meaning you can access it anywhere you have internet access. There is also an intuitive FreshBooks mobile app for iOS and Android, perfect for managing your books on the go.
To use FreshBooks, you'll have to sign up for one of its three monthly subscription plans. Depending on which plan you sign up for, here are the features you'll gain access to:
Profit and loss statements, income statements, balance sheets.

Connection/imports from your business bank account.

The ability to accept credit card and ACH transfers online.

Foreign currency payments.

A dashboard that provides an overview of your account.

Tracker for managing expenses.

The ability to track employee hours worked.

The ability to set up budgets for different projects.

Automated reports and insights on your business finances.

Phone and email customer support.

Third-party access for your accountant.

Secure data storage with SSL encryption.

Over 200 third-party software integrations.
FreshBooks has three different subscription plans. Depending on the subscription plan you choose, you'll have access to some or all of the features mentioned above.
FreshBooks Lite is designed for very small businesses, meaning it has the fewest amount of features. When you sign up, you'll get invoicing, expense entries, time tracking, cost estimates, online credit card and ACH payments, bank reconciliation, automated reports and unlimited third-party integrations.
The cost to use FreshBooks Lite is $15 per month. If you sign up for one year, your monthly cost will decrease to $13.50. Note that accepting credit card payments through FreshBooks costs you a 2.9% plus 30 cents transaction fee. There is also a 1% fee on bank transfers.
FreshBooks Plus is a better option for more established small businesses. It comes with everything in the Lite plan, plus unlimited project proposals, automated recurring invoices, double-entry accounting reports, scheduled late fees, automated late payment reminders and client retainers.
FreshBooks Plus costs $25 per month, or $22.50 if you subscribe to the annual plan. The credit card transaction fees and bank transfer fees remain the same. With the Plus plan, you can also sign up for FreshBooks Advanced Payments, which gives you access to a virtual terminal. This add-on costs $20 per month.
The most sophisticated FreshBooks subscription plan is the Premium plan. This service comes with all of the aforementioned features — plus the ability to accommodate up to 500 clients. You'll pay $50 per month to use FreshBooks Premium, or $45 if you opt for the annual plan. This plan comes with the same credit card transaction and bank transfer fees as the Plus plan, as well as the $20 fee for Advanced Payments.
Wave: What you need to know
Wave is an entirely free accounting product. This makes it a perfect fit for new businesses that don't need complex functionality from the get-go. If you do need more functionality, Wave also has paid add-ons.
Here's everything you get with this web-based software:
Bank and credit card connections.

Income and expense tracking.

Customizable sales taxes.

Foreign currency payments with automatic exchange rate calculations.

Profit and loss statements, sales tax reports, cash flow reports.

Integrations with PayPal, Shoeboxed and Etsy.

Bill and invoice reminders.

Dashboards for cash balances and invoice status.

Customizable expense and income categories.

Searchable transaction descriptions.

SSL encryption and data backup.
On top of these free features, Wave offers these services for an additional fee:
Payments by Wave: Accept credit card, ACH and virtual terminal payments. Transaction fees start at 1%.

Payroll by Wave: Wave's payroll service is available to businesses located in California, Florida, New York, Illinois and Washington. With Payroll by Wave, you can administer payroll to your employees and Wave will handle your payroll taxes. This service costs $35 plus $4 per employee per month. If you're not located in the aforementioned states, you can use Payroll by Wave for $20 plus $4 per employee per month, but Wave will not be able to administer your payroll taxes.
Both FreshBooks and Wave are web-based platforms with mobile apps, meaning you can access your books anywhere you have an internet connection. With both services, you can connect your business bank account and credit card, generate essential accounting documents, track expenses, accept payments (including foreign currency payments) connect with third-party software, invite guest collaborators to access your books and manage multiple businesses on the same account.
Let's take a closer look at some specific features to see how they differ so you can decide which is best for your business.
When you sign up for either FreshBooks or Wave, you'll be able to set up your account by importing your banking and credit card info. Once that information is imported, both FreshBooks and Wave will set up your general ledger.
FreshBooks' accounting tools are a little bit more advanced than what you get with Wave. Some features that come with FreshBooks but not Wave include summaries of overdue invoices, a chart of accounts, project budgeting and the ability to track the cost of goods sold. FreshBooks also comes with a considerably higher amount of integrations than Wave.
Both accounting software platforms allow you to grant access to third parties. Wave will grant access to an unlimited number of users. With FreshBooks, you have to pay for additional users.
For newbies, Wave's accounting dashboard will likely be easier to use, thanks to features like searchable transactions and customizable expense and income categories. For those who are more advanced with managing business finances, FreshBooks will have more of the features they need.
FreshBooks includes invoicing as a built-in feature, whereas Wave provides it as a free add-on. Both services provide you with an unlimited number of customizable invoices to match your business's branding. You can also accept payments in any currency, send payment reminders, arrange recurring payments, create estimates, calculate sales tax and send receipts.
But again, this is an area where you get even more functionality with FreshBooks. Additional tools for invoicing with FreshBooks include the option to set up automatic late fees, track time to pay, add discounts to invoices, invoice in multiple languages and send retainers.
FreshBooks and Wave both provide the ability to accept ACH, credit card and virtual terminal payments. With FreshBooks, you'll have to pay a 2.9% plus 30 cents fee for this feature, plus an additional $20 per month for virtual terminal payments. Wave's per-transaction fees are 1% for ACH transfers and 2.9% plus 30 cents per transaction for Visa, Mastercard and Discover cards. For American Express cards, on the other hand, you'll pay 3.4% plus 30 cents per transaction.
This being said, FreshBooks users have the option to use FreshBooks or Stripe as their payment processor. Wave recommends using its own payment service, but you have the option to use Stripe (or another payment processor connected through Zapier) to process payments. With FreshBooks, you can also accept Apple Pay, and both services will deposit the money into your bank account within two business days.
An area where FreshBooks far outperforms Wave is spend management. Wave speaks to this need with its receipts tool. The Receipts by Wave app will allow you to take pictures of your receipts via your mobile device and upload them to your accounting software. You can then attach them to expenses and record them in your Wave account.
FreshBooks also offers this feature through its mobile app — plus a lot more. In your FreshBooks account, you can review your spend by category, create project estimates factoring in scope, timeline and deliverables, convert estimates to invoices, invite employees, contractors and clients to collaborate on projects in FreshBooks and upload documents to FreshBooks for file sharing and accessibility.
All of these tools make FreshBooks a more powerful option for seeing where your money is going and making smarter financial decisions.
With FreshBooks and Wave, you can generate most of the essential accounting documents you need, including profit and loss statements, income statements, balance sheets, sales tax summaries and expense reports.
Additional documents you can create with FreshBooks include your accounts aging report, payments collected report and invoice details reports.
Payroll isn't a required feature in accounting software, but it's nice that Wave offers it. If you want to administer payroll with FreshBooks, you'll have to integrate with Gusto.
Keep in mind that Payroll by Wave is not a free service — you'll have to pay at least $20 plus $4 per employee per month.
Wave is the clear-cut better option here because it's completely free. However, that lack of price comes with a different kind of cost: Wave has fewer features for managing your books.
Still, there aren't many free accounting options available on the open market, so Wave certainly stands out in that regard.
Who should use FreshBooks?
Overall, FreshBooks is best for businesses that are established and have more complex accounting needs. FreshBooks really offers the complete package in terms of feature set, providing you the ability to seamlessly manage your books — which is why you get accounting software in the first place.
The FreshBooks interface itself is also fairly intuitive, flexible and user-friendly — even on mobile. It's quick and easy to get started using FreshBooks, and customer support is just a phone call away.
Keep in mind the price tag when deciding whether or not to use FreshBooks. The cost isn't outlandish, but FreshBooks does charge extra for adding additional users to your account.
Wave is a more suitable option if you're a new business and your accounting needs aren't extensive. Almost all of the functionality you get with Wave is less comprehensive than what FreshBooks provides. For instance, there are far fewer tax administration tools, which could cause you headaches down the road. You also don't get advanced accounting tools, like budgeting and vendor management.
However, not every business owner needs all of those tools, which is why Wave is such a quality option.
Another unique function of Wave is that you are able to customize your solution. This allows business owners to stick with Wave even as their needs evolve over time. Invoicing and receipt capture don't come standard, but they are free to add. Payments and payroll can be added for an additional cost.
Like FreshBooks, Wave is also incredibly easy to use. This is advantageous for the rookie business owner.
Read more about how FreshBooks stacks up with the competition.
A version of this article was first published on Fundera, a subsidiary of NerdWallet.