FreshBooks vs. Xero: Xero Wins
FreshBooks is best for self-employed professionals, while Xero can better accommodate a variety of businesses.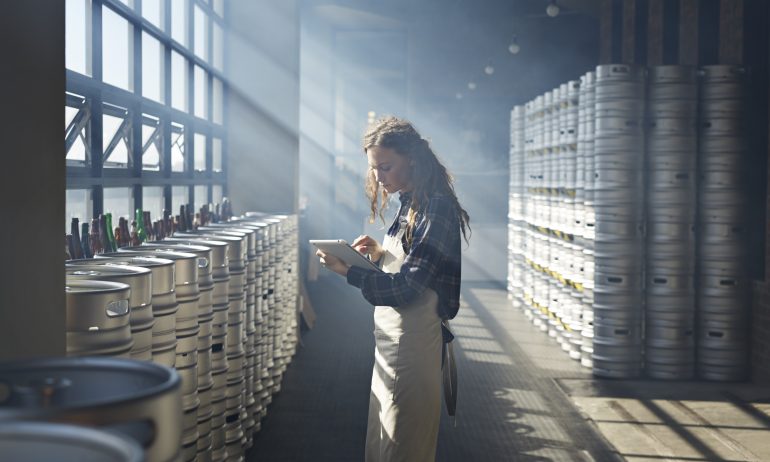 Many or all of the products featured here are from our partners who compensate us. This may influence which products we write about and where and how the product appears on a page. However, this does not influence our evaluations. Our opinions are our own. Here is a list of our partners and here's how we make money.
FreshBooks and Xero are both cloud-based solutions that have become two of the biggest competitors of QuickBooks Online, the industry standard in small-business accounting software. However, the two options are designed to accommodate different types of businesses.
FreshBooks offers unlimited time tracking, invoicing, and project and client management tools with all plans — making it well-suited for freelancers, independent contractors and other self-employed professionals.
Xero, on the other hand, includes stronger accounting features across all its plans, as well as unlimited users, inventory management and access to over 1,000 third-party integrations. Xero is better suited for a wide variety of small businesses, especially those looking to grow their operations.
Here's a breakdown of FreshBooks versus Xero, including how they compare on important accounting software features.
FreshBooks vs. Xero: Deciding factors
Established: $65 per month.

One, except in Select plan. You can add on additional users for $10 per person per month.

Good. You can invite up to 10 accountants per business at no additional cost with the Plus and Premium plans. The accountant user role includes access to your dashboard, reports and accounting, as well as limited access to invoices, payments and expenses.

The Lite plan does not offer accountant access.

Excellent. With all plans, you can invite your accountant to join Xero as a new user via email, at no additional cost. You can choose their user role to determine their level of access to your account.

Fair. You can upgrade your plan as your business grows. The lack of bank reconciliation in the Lite plan, as well as restrictions on the number of clients and team members, can make scaling with FreshBooks more expensive, however.

Good. The three Xero plans allow you to grow your business with your accounting software. Although the Early plan restricts your quotes, invoices and bills, the other plans do not impose these limits.

Great with a 7.4 usability rating from TrustRadius.

Excellent with an 8.8 usability rating from TrustRadius.
FreshBooks vs. Xero comparison
Both FreshBooks and Xero have straightforward, user-friendly dashboards that give you an overview of your financial data and allow you to navigate your account. You may find that you prefer one type of dashboard over the other; however, it should be relatively simple to get started with either of these solutions, even without prior accounting knowledge.
Plus, both Xero and FreshBooks provide online resources that can walk you through setting up your account and understanding your dashboard.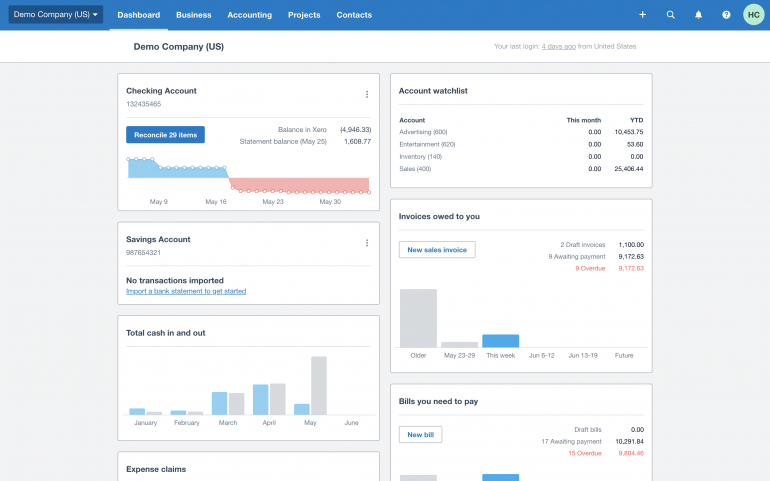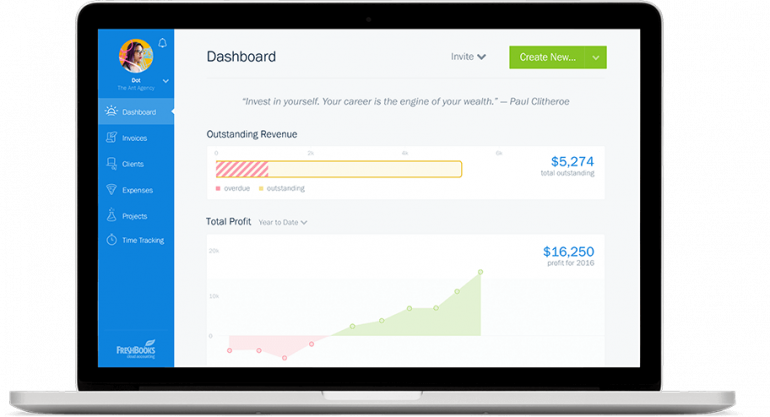 Bank reconciliation: Xero wins
With Xero, all plans include bank reconciliation capabilities. Xero gives you the ability to automatically match and categorize transactions, reconcile transactions using the Xero app and receive alerts about unreconciled transactions in your dashboard. And with the Growing and Established plans, you can use the bulk reconciliation tool to group several transactions at once.
FreshBooks doesn't offer bank reconciliation with its least expensive option, FreshBooks Lite. This plan also doesn't include double-entry accounting reports (e.g., chart of accounts, balance sheet, general ledger) or accountant access — which significantly limits your bookkeeping abilities.
Although FreshBooks offers these features once you upgrade to the Plus plan, Xero provides reconciliation capabilities for all its customers.
Both Xero and FreshBooks offer a robust library of online resources that you can use to learn more about the software and search for answers to questions you may have.
If you want to work directly with a customer service representative, FreshBooks and Xero are a little different, but each provide competitive options. FreshBooks offers customer support via email and phone, with extended hours during the week. Xero offers 24/7 online support. You can contact support by raising a case (similar to filing an IT ticket) on the Xero website and work with a representative to resolve your issue.
You might prefer one of these customer service options over the other. Although Xero's support is 24/7, it doesn't offer the opportunity to call a representative directly for assistance. FreshBooks does give you this option, but you have to call within a certain time frame.
If you want to add multiple users to your accounting software, Xero stands out compared with FreshBooks. Xero offers unlimited users with all three of its plan options. You can add new users via email and assign them one of seven different user roles to designate access to your account. If you want to further customize a user profile, you can also give users additional permissions to certain functions within Xero.
With FreshBooks, you can add multiple users to your account only if you purchase the team members add-on, regardless of your plan. Additional team members cost $10 per user per month. If you have the Plus or Premium plan, you can invite up to 10 accountants at no additional cost. The Lite plan, on the other hand, cannot accommodate accountant access.
FreshBooks gives you four user roles to choose from, plus client access and project manager customization options. These customizations, however, aren't available for all types of team members.
Invoicing: FreshBooks wins
This is a close call, as both Xero and FreshBooks offer impressive invoicing features. When it comes down to it, however, FreshBooks is one of the top all-in-one accounting and invoicing software solutions, offering unlimited, customizable invoices with all plans.
With FreshBooks, you have access to features that Xero also offers: estimates, automatic reminders, online payments, recurring invoicing and quotes — plus invoicing on-the-go with the mobile app.
Unlike Xero, however — which allows you to send 20 invoices and quotes per month with the Early plan — FreshBooks doesn't restrict the number of invoices or quotes you can send with any of its plans. FreshBooks Lite and Plus do limit the number of billable clients you can have associated with your account: five and 50, respectively.
FreshBooks provides client and project management tools that work directly with its invoicing software to allow you to manage timelines, streamline processes and facilitate customer communication. All plans include a client self-service portal, client profiles and account statements, client credits, project budgeting and billing, and unlimited time tracking.
Both FreshBooks and Xero allow you to track business performance using your dashboard, and generate and download financial reports. But Xero's reporting is more robust thanks to its detailed accounting features.
Xero not only allows you to create standard financial reports, like your profit and loss statement or balance sheet, but also gives you the ability to view financial and accounting reports and budgets for any time period. You can customize your reports by measuring specific key performance indicators, changing the layout and adding tracking categories to monitor performance.
These reporting capabilities go hand-in-hand with Xero analytics, which can help you track your cash flow and keep a pulse on your overall financial health.
In comparison, FreshBooks offers fairly basic reporting tools. You can generate traditional financial reports, but these aren't available with all plans. You'll need the Plus plan to access a general ledger, trial balance or chart of accounts and the Premium plan to create any accounts payable reports.
Time and mileage tracking: FreshBooks wins
FreshBooks includes unlimited time and mileage tracking with all plans. You can automatically track time within the software, using the mobile app, with a browser extension and even within collaboration apps like Trello and Asana.
In addition, you can bill for tracked hours, track and manage time for a specific project and allow your employees to track their time (if you're using the team members add-on).
With Xero, time tracking is available with the Established plan only, as part of the Expenses and Projects feature sets.
Accounts payable: Xero wins
Xero offers accounts payable features with all plans — although you can enter only five bills per month with the Early plan. Xero's bill management tools are detailed, giving you the ability to access all of your bills online in one place, make batch payments and schedule them in advance, and get an overview of your cash flow within the dashboard.
In contrast, FreshBooks includes basic accounts payable tools like bill tracking with the Premium plan and doesn't offer them with the Lite or Plus plans.
Inventory management: Xero wins
As an accounting software designed for freelancers, FreshBooks offers basic inventory tracking only. You can add and review inventory for billable items within your account, keep track of items you have in stock and automatically reduce stock based on invoicing. Additionally, if you already use an inventory management platform, you can transfer data into FreshBooks to manage it in one place.
With Xero, you can go beyond tracking what's in stock and adding items to invoices. You also can:
Run detailed reports to see what items are selling and what is most profitable.

Search the number of items available and the value of stock on hand.

Add item descriptions, prices, images, sales tax and other reusable information to include in quotes, invoices and purchase orders.
If you'll be selling products on a regular basis, Xero will make it much easier to manage inventory within your accounting software.
A closer look at FreshBooks vs. Xero
Over 100 third-party integration options, including a deep integration with Gusto for payroll.

Over 1,000 third-party integration options, including a deep integration with Gusto for payroll. Hubdoc, a document collection and management software, is included with all plans as long as it's connected to your Xero subscription.

Yes. The FreshBooks mobile accounting app is available for both iOS and Android devices, including smartphones and tablets.

Yes. Xero has five mobile apps that are compatible with iOS and Android devices. Xero offers a standard accounting app, as well as apps specific to: account verification, expenses, projects and Hubdoc.

Unlimited with all plans.

Yes. Sign up for a 30-day free trial with no contracts and no credit card required.

Yes. 30-day free trial available with no credit card and no commitment.

Customer support available via email and phone, Monday through Friday, 8 a.m to 8 p.m. ET.

24/7 online support available by submitting a ticket to the customer service team.

Unlimited with all plans.

20 per month with Early plan; unlimited with Growing and Established plans.

Included with all plans. Project profitability requires Premium plan; collaboration with team members requires paid team member add-on.

Unlimited with all plans.

Included with all plans (does not offer currency conversion).