Master the 5 C's of Credit
The five C's — or characteristics — of credit are character, cash flow, capital, conditions and collateral.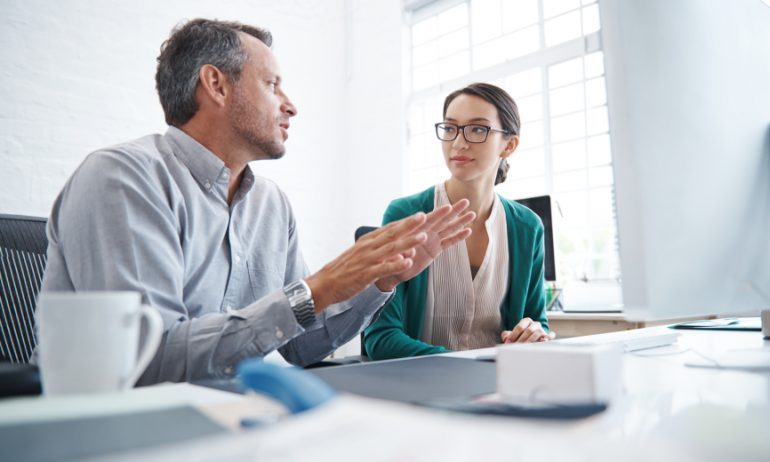 Many or all of the products featured here are from our partners who compensate us. This may influence which products we write about and where and how the product appears on a page. However, this does not influence our evaluations. Our opinions are our own. Here is a list of our partners and here's how we make money.
While a "C" average may feel middle-of-the-road on an academic scale, nailing the five C's of credit is the key to getting business funding from banks and other financial institutions.
The five C's, or characteristics, of credit — character, capacity, capital, conditions and collateral — are a framework used by many traditional lenders to evaluate potential small-business borrowers.
with Fundera by NerdWallet
1. Character 2. Capacity/Cash flow 3. Capital 4. Conditions 5. Collateral
There aren't any strict guidelines for how lenders weigh these attributes — different lenders may place more value on one over another.
For example, online lenders may be more willing to consider a borrower's personal credit score on a loan application, while banks may care more about collateral and money you have invested in the business.
The key to small-business success is focusing on things you can control, says Brad Farris, a business growth advisor with Anchor Advisors in Chicago. "The five C's are one of those things that just are — banks believe in them, so we have to deal with it," he says.
2% Cash Back, No Preset Spending Limit
Purchasing power that adapts to your business with no preset spending limit.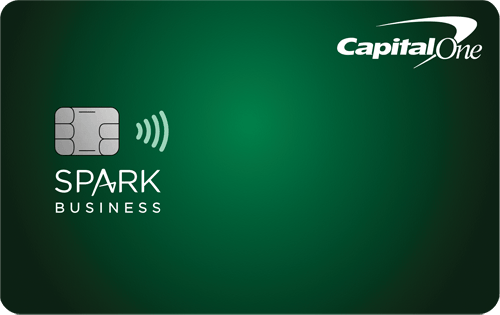 We've rounded up the five characteristics and some tips for putting your best foot forward.
What it is: A lender's opinion of a borrower's general trustworthiness, credibility and personality.
Why it matters: Banks want to lend to people who are responsible and keep commitments.
How it's assessed: From your work experience, credit history, credentials, references, reputation and interaction with lenders.
How to master it: "Character is something you can control and promote, but only if you have a bank that cares about relationships," Farris says.
If you use a local or community bank, build a relationship. Farris recommends sharing good news about your business with your banker and finding ways to promote the bank. "Make yourself someone they want to lend to," he says.
What it is: Your ability to repay the loan.
Why it matters: Lenders want to be assured that your business generates enough cash flow to repay the loan in full.
How it's assessed: From financial metrics and benchmarks (debt and liquidity ratios, cash flow statements), credit score, borrowing and repayment history.
How to master it: Some online lenders may be more open to helping you finance immediate cash flow gaps. If you're focusing on local banks, pay down debt before you apply. Also, calculate your cash flow to understand your starting point before heading to the bank.
What it is: The amount of money invested by the business owner or management team.
Why it matters: Banks are more willing to lend to owners who have invested some of their own money into the venture. It shows you have some "skin in the game."
How it's assessed: From the amount of money the borrower or management team has invested in the business.
How to master it: Nearly 60% of small-business owners use personal savings to start their business, according to the Small Business Administration. Keep a record that shows your investment in the business.
There are other ways, however, to acquire startup funding if you don't want to take on all the risk yourself.
What it is: The condition of your business — whether it is growing or faltering — as well as what you'll use the funds for. It also considers the state of the economy, industry trends and how these factors might affect your ability to repay the loan.
Why it matters: To ensure that loans are repaid, banks want to lend to businesses operating under favorable conditions. They aim to identify risks and protect themselves accordingly.
How it's assessed: From a review of the competitive landscape, supplier and customer relationships, and macroeconomic and industry-specific issues.
How to master it: You can't control the economy, but you can plan ahead. Although it might seem counterintuitive, apply for a business line of credit when your business is strong.
"Banks will always be happiest to loan you money when you don't need it," Farris says. If conditions worsen, they may reduce the credit line or take it away, he adds, but at least you have some cushion for a while if things go south.
What it is: Assets that are used to guarantee or secure a loan.
Why it matters: Collateral is a backup source if the borrower cannot repay a loan.
How it's assessed: From hard assets such as real estate and equipment; working capital, such as accounts receivable and inventory; and a borrower's home that also can be counted as collateral.
How to master it: Picking the right business structure can help protect your personal assets from being seized by a lender if you're sued or if a lender is trying to collect. Forming a legal entity helps mitigate that risk.