Micro Business vs. Small Business: What's the Difference?
Micro businesses have unique challenges and need specific solutions to thrive.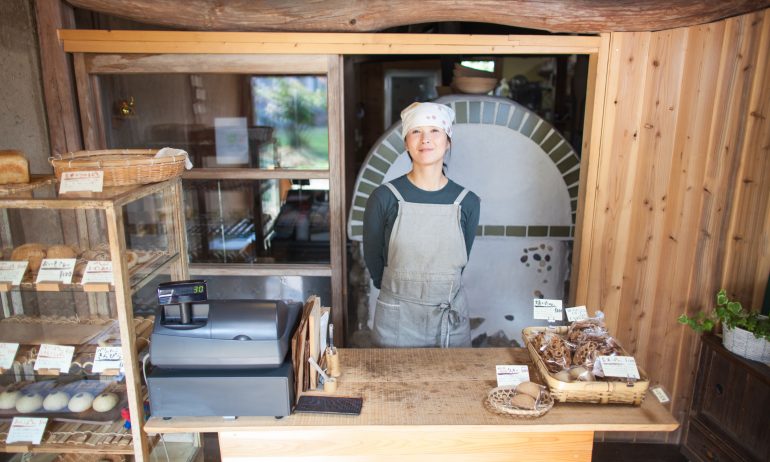 Many or all of the products featured here are from our partners who compensate us. This influences which products we write about and where and how the product appears on a page. However, this does not influence our evaluations. Our opinions are our own. Here is a list of our partners and here's how we make money.
Size and scale are the main differences between a micro business and small business. A micro business is a type of small business that employs fewer than 10 people, according to the Small Business Association, while small businesses can include businesses with up to 500 employees.
Micro businesses include solopreneurs, freelancers, side hustlers and many business owners who operate out of a single location. Financing and marketing can be more of an issue for these businesses, though they tend to enjoy a closer relationship with customers and require less capital to operate.
"Lumping all businesses up to 250 or 500 employees into one category is a lot like lumping everyone 65 and older into one," says Nance L. Schick, a small business attorney and micro business owner. "We end up overlooking a lot of unique needs and opportunities."
Find the right payment provider to meet your unique business needs.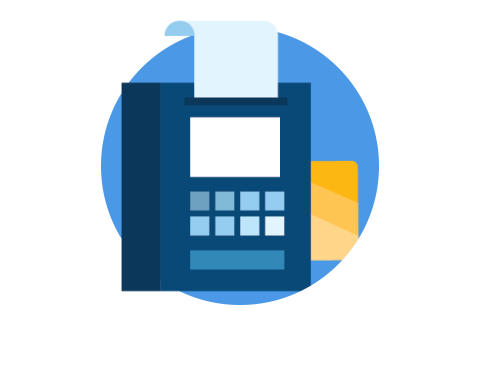 3 major challenges that micro businesses face — and how to solve them
Challenge 1: Securing small business financing
As micro businesses operate on such a small scale financially, lenders typically view these tiny operations as less stable — and simply less able to handle debt — than larger small businesses are.
The solution: Consider online lending options
Micro business owners in need of operational or startup funding may not qualify for small business loans through their bank. However, many online small-business lenders can provide working capital for even the smallest enterprises, including those with lower credit scores, debt and urgent funding needs.
with Fundera by NerdWallet
Other alternatives include options like the SBA Microloan program and lines of credit from nonprofit lenders.
Challenge 2: Attracting potential customers
Micro businesses operate on smaller scales than small businesses on every level, including their reach and the scope of their customer base. That might put them at a competitive disadvantage to small businesses that have the funds, network and resources for fuller-scaled marketing campaigns.
The solution: Stick to a low-cost marketing plan
With social media marketing and other forms of digital advertising, business owners don't need enterprise-level marketing budgets to get the word out about their businesses. Most modern digital marketing tools are easy and intuitive to implement, too.
An easy first step: Create dedicated business accounts on at least one major social media platform. Facebook and Instagram are a great starting point, and depending on your bandwidth and target market, you might also consider creating accounts on Twitter, Pinterest, YouTube or TikTok.
As a micro business owner, you're likely to find your customers through your personal connections and your local community. Consider sending an email (from a separate business email account) announcing your business to your address book, updating your LinkedIn page to include information about your business and posting about your business on your personal social media accounts to redirect your followers to your business's accounts.
Challenge 3: Handling several jobs at once
Though micro businesses can have up to 10 employees including the owner, many are actually owned and operated by a single person. In some cases, micro businesses remain "micro" because they lack the funds to hire more employees and obtain other resources. This can result in a business owner wearing many hats including sales, marketing, taxes, operations, and much more.
The solution: Outsource tasks to digital tools
Solopreneurs may not have the option of delegating roles to human employees or subcontractors, but there are a wealth of digital tools that can automate and streamline most tricky, time-consuming tasks.
Micro business owners can benefit from a point-of-sale (POS) system with appointment scheduling capabilities or inventory management features, and accounting software that integrates with payroll. Project management platforms like Asana and Trello can also help keep tasks organized.
Best accounting software for micro businesses
Business accounting software can help a very small business stick to a strict budget and maximize tax deductions. For businesses with smaller budgets, overheads, and profit margins, it's especially important to have affordable, accurate accounting management. Many accounting software options can also add on payroll and invoicing tools for a fee.
QuickBooks is one of the most popular accounting services for small businesses. It's highly flexible and scalable, with hundreds of app integration options and four monthly plan levels. The higher-priced plans may be unnecessary for a micro business, but the Simple Start plan at $25 per month offers sales and expense tracking, invoice templates, and helps you organize income to file your business taxes. You can add on payroll services and payment processing for an additional fee.
QuickBooks Self-Employed, starting at $15 per month, is geared specifically for solopreneurs and freelancers. Its straightforward app helps you separate business and personal expenses, plus manage invoices and mileage tracking. You can also use the service to estimate your quarterly taxes.
Wave is NerdWallet's pick for best free business accounting software. On top of its accounting features like unlimited income and expense tracking, it also offers free unlimited invoices and automated invoice reminders. You can add on payroll services starting at $20 per month without tax management and $35 per month in states where Wave can take care of payroll taxes.
You can add on payment processing for credit card transactions, which starts at 2.9% plus 60 cents per transaction. As a free software, it's less scalable than other accounting options, but that's less likely to be a drawback for a micro business.
Best point-of-sale systems for micro businesses
For service-based micro businesses, a POS system with appointment scheduling tools can make a big difference in day-to-day operations. An online booking system simplifies the process for you and your customers, and many can integrate with payment processing, invoicing and social media accounts.
Square is NerdWallet's current pick for best point-of-sale system. With a free software plan, transparent payment processing fees, and a range of hardware for different business needs, it's one of the most flexible and powerful systems on the market. If you're making sales on the go, you can take payments with Square's free magstripe credit card reader, or upgrade to a contactless and wireless reader. Square also offers Tap to Pay on iPhone, which lets merchants accept card payments using only a regular iPhone with the Square POS app.
Square has an appointment scheduling app, which can send text and email reminders as well as manage invoices and payments. The free version includes unlimited staff accounts, a custom booking website with social media integration, and more.
Clover is another great point-of-sale option with specific features for professional service business. The platform includes invoicing features, recurring payments and online payment acceptance, and integrates with accounting and payroll management software. Plans start at $14.95 without hardware for service businesses, and higher-priced plans with hardware included are available for small retail and restaurant businesses.
This article originally appeared on JustBusiness, a subsidiary of NerdWallet.
Find a payment provider tailored to your needs
Compare options
Compare features and pricing from our top payment picks.
Find a payment provider
Identify a payment provider that best suits your needs.
Open an account
Sign up with a provider directly on their website.