NetSuite vs. QuickBooks: Biggest Differences, Top Alternatives
How NetSuite compares with QuickBooks, and which accounting and financial management solution is right for you.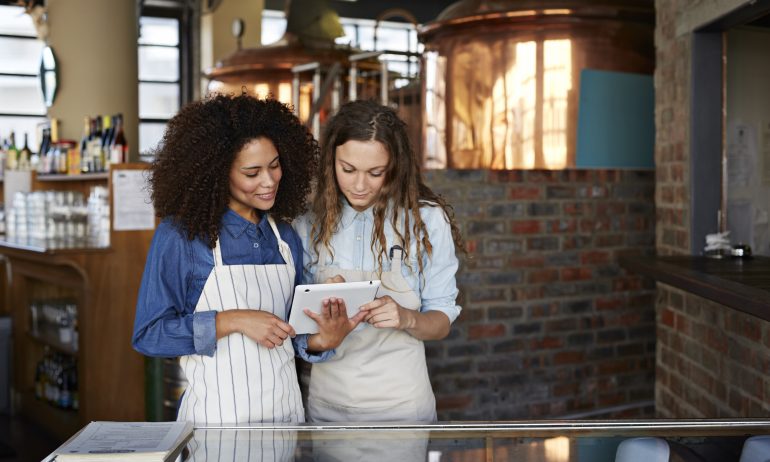 Many or all of the products featured here are from our partners who compensate us. This influences which products we write about and where and how the product appears on a page. However, this does not influence our evaluations. Our opinions are our own. Here is a list of our partners and here's how we make money.
If your business has complex financial and resource planning needs, you might default to using QuickBooks Online's Advanced option — but NetSuite enterprise resource planning product, or ERP, will likely be the better solution. Although NetSuite doesn't have the brand recognition or the user base QuickBooks enjoys, it is a powerful accounting software and business management program that can scale as your venture grows from business to enterprise.
| | | QuickBooks Online Advanced |
| --- | --- | --- |
| | Averages $10,000+ per year. | Base fee of $200/month or $2,160/year. |
| | Businesses with complex operations (inventory, purchasing, etc.) and an in-house accounting team. | Businesses still outsourcing their bookkeeping and accounting. |
| | No limit, but there is a per-user fee. | 25 billable users, 3 accountant firm users, unlimited time tracking-only and reports-only users. |
| Ease of sharing with accountants | Easy to share one free seat with a single accountant. You can share NetSuite with additional accountants, but they will use one of the user "seats" in your subscription. | Easy to share with up to three accountant firm users. |
| | Excellent. NetSuite's module-based system lets you customize an ERP solution for your business without using third-party applications. | Good. Quickbooks Online Advanced can be configured to run large or complex organizations, but third-party applications will be needed. |
| | Good. You'll need some training and accounting knowledge to get the most out of this product. | Very good. Builds on lower-level QuickBooks Online subscriptions, so you will only need guidance on the more advanced features you will use. |
Why NetSuite is a better choice
NetSuite is a complete enterprise resource planning product. This means you can manage most of the operations for your growing business using NetSuite products. Having one provider for all of your business's software streamlines your operations and allows for easy employee cross-training. It can also save you money, both in software subscription costs and efficiency costs.
NetSuite is a fully integrated, modular platform
NetSuite ERP has modules available for:
Financial management: Run your entire accounting department using NetSuite's Financial Management module. From billing to planning to reporting, NetSuite can give you real-time visibility into your business's financial performance. Are you subject to periodic regulatory or compliance audits? NetSuite is fully equipped to keep your business in compliance with current and emerging regulations.

Inventory, warehouse and supply chain management: Proper inventory management is essential to your business's profitability. With NetSuite, you can easily see inventory levels across all your locations or sales channels, know when you need to replenish inventory, and schedule your periodic physical inventory counts. NetSuite has separate modules for inventory management, warehouse management and supply chain management, giving you the level of oversight you need for your unique business.

Order management: Give your sales and order fulfillment team access to all the functions they need, without giving them access to sensitive company information. And save your accounting team's sanity by removing pricing and sales issues (like refunds) from their plates. From orders to returns to pricing and promotions, the order management module lets your sales team manage the customer sales relationship.
These modules communicate seamlessly with each other. This eliminates the need for duplicate data entry and back-end synchronizations, which in turn reduces the chance for inefficiencies and costly errors.
It's a good idea to disable the NetSuite modules your business doesn't use. This can help prevent costly accounting and operational errors.
NetSuite allows for fully customizable user permissions
An accounting clerk doesn't need the same functionality as your company controller, and a sales associate shouldn't be able to access all the information available to a sales manager. QuickBooks Online Advanced lets you set high-level user permissions from preset roles, but NetSuite allows you to create roles for each employee and customize permissions for those roles. This makes it easier to guard your business's important information.
NetSuite provides each user with dashboards relevant to their role
Have you ever been frustrated by an employee who doesn't seem to know what to do next or which information to pay attention to? Or maybe you're the one who's sometimes not sure what the priorities are. NetSuite allows you to create custom dashboards for each role in your business. These dashboards highlight the key performance indicators relevant to that role, as well as a simple reminder list to help keep your team — or you — on task.
Why you might want QuickBooks Online Advanced instead
Although NetSuite is the clear winner for businesses that have moved beyond the scrappy startup phase, there are some instances when QuickBooks Online Advanced might be the better choice.
Your business's revenue has grown, but its complexity has not
Depending on the nature of your business, you could reach high revenue levels without increasing the overall complexity of your business operations. In short, NetSuite could be overkill for your business, but QuickBooks Online Plus might no longer be enough.
If you do not have complex inventory management needs or a multi-person team with granularly segmented roles, you might want to use QuickBooks Online Advanced instead of NetSuite. QuickBooks Online Advanced will allow you more flexibility and room to grow than QuickBooks Online Plus, but you'll still be able to manage your larger business effectively with an expanded chart of accounts, additional financial reports and the ability to add premium third-party apps.
You don't have an in-house accounting team
If you're still outsourcing your bookkeeping, you might have a hard time finding an accountant or bookkeeper to support NetSuite. QuickBooks has the majority of accounting software market share in the U.S., and more than 5 million users worldwide. NetSuite, on the other hand, has around 30,000 users. With accounting talent in short supply, accounting firms are focusing on the software most of their customers use, which means it will be much easier to find accountant support for QuickBooks than NetSuite.
Your in-house bookkeeper has limited accounting knowledge
Many bookkeepers are well-versed in using accounting software, but they might not have in-depth accounting knowledge.
QuickBooks Online Advanced (and other QuickBooks products) are designed to be used by both accountants and non-accountants. NetSuite, on the other hand, will work best if the bookkeeper or accountant using it has a more advanced level of accounting knowledge.
Other software to consider
Sage Intacct is an enterprise-level software with complete financial management capabilities. Like NetSuite, Sage Intacct is a cloud-based ERP, and it has many of the same features (inventory and order management, financial management and a CRM component.) Unlike NetSuite, but similar to QuickBooks Online Advanced, you will have to use a third-party integration in order to get a complete business management solution.
Because it is built to work with third-party integrations, Sage is able to keep Intacct's upfront costs lower than NetSuite's. However, businesses could find the cost of third-party apps — or the loss of efficiency that comes with a patchwork solution — offsets the upfront savings.
Microsoft Dynamics 365 is almost identical to NetSuite in functionality, with the added benefit of being designed to connect with Microsoft Office's suite of products. If you are seeking a fully customized solution for your business, Dynamics is designed to be tailored to your business's specific needs. It is also less expensive than NetSuite ($70 per user per month to start, with additional costs depending on the functionality desired).
The downside is the lack of readily available accountant support. Since it's not as widely used as QuickBooks — or even Sage — you will also likely have additional training costs for any team members who use Dynamics.
If you only need accounting and inventory management software for your business and you want to stick with an Intuit product, QuickBooks Enterprise could be the best choice for your growing business. QuickBooks Enterprise is a desktop-based program; however, hosting is available for an additional fee for businesses needing anytime, anywhere access.
QuickBooks Enterprise has four pricing tiers. If you only need advanced reporting, the Silver or Gold packages will suit your needs. However, if you're deciding between QuickBooks Enterprise and NetSuite, your business probably needs advanced inventory and/or pricing, meaning you will need the Platinum or Diamond package.
Even though it's technically a desktop-based product, QuickBooks Enterprise is subscription-based software. Annual pricing depends on tier and number of users and starts at $1,410.
Best Accounting Software for Small Businesses
Product

Starting at

Promotion

Learn more

QuickBooks Online

$30/month

 

Additional pricing tiers (per month): $60, $90, $200.

50% off

 

for first three months or free 30-day trial.

Xero

$15/month

 

Additional pricing tiers (per month): $42, $78.

30-day free trial

 

or monthly discount (terms vary).

Zoho Books

$0

 

Additional pricing tiers (per month): $20, $50, $70, $150, $275.

14-day free trial