9 Signs You're Ready to Become an Entrepreneur (Plus 1 Sign You're Not)
How do you know your new business will succeed? Learn if you're ready to become an entrepreneur.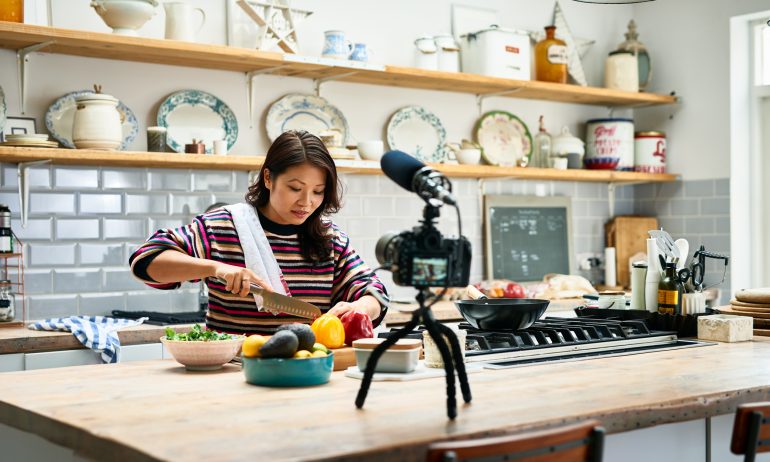 Many or all of the products featured here are from our partners who compensate us. This influences which products we write about and where and how the product appears on a page. However, this does not influence our evaluations. Our opinions are our own. Here is a list of our partners and here's how we make money.
If you're thinking about starting a business, you're definitely not alone. About 540,000 people start businesses in the U.S. every month, according to the Kauffman Index of Startup Activity. But not all of those businesses will last. Almost 80% of new businesses survive the first year, according to the U.S. Bureau of Labor Statistics. About half survive five years or longer, and about one-third make it to their 10-year anniversary.
How can you predict whether your business will beat those odds? Here are nine signs you're ready to become an entrepreneur—and one warning sign that you're not.
You're ready to become an entrepreneur if…
1. You have a solid team in place.
Starting a business with a partner or a team of key executives has its benefits. Solo founders take 3.6 times longer to reach the stage of scaling their companies compared to founding teams of two, according to research from the Startup Genome. If you're starting a business with partners, consider whether your skills and experience complement each other. If you've spent 10 years working in marketing, for example, fill out your team with people experienced in accounting or operations.
Starting solo? You can find freelancers or independent contractors to help with tasks you're not good at and get advice from mentors and advisors, such as accountants or attorneys.
2. You have a strong support system.
Starting a business is an exhilarating, exhausting ride. Set yourself up for success by making sure you have both personal and business support systems in place. You're more likely to succeed if your family is 100% behind your efforts. You'll also want to connect with other business owners who can understand what you're going through, so start building your network now.
3. You're in good financial shape.
The most common source of startup financing is personal or family savings. If you don't have enough money to start the business you envision and keep it going until you begin making a profit, you'll need to either scale back your plans or find outside financing. Running out of cash is the second-most common reason for small business failure, according to a CB Insights survey of small business owners whose companies failed.
4. You have a business plan.
What is your business model? In other words, how will you make money off your business idea? Your business plan spells out what you'll sell, who will buy it, how you'll make or provide it, who will help you, how you'll sell it, and how much money you'll need to make this all happen.
If you're serious about starting a business, you should be willing to spend a few weeks writing a business plan. BPlans.com is a good source for business plan templates and samples, as well as business plan software to make writing your plan easy.
5. You have business knowledge and industry experience.
If your new business involves a complete career change—for example, you're giving up your job as a maritime attorney to open a pie shop—you'll need to get some experience in retail baking or food sales before you launch. To help you learn the ropes, see if you can get a part-time job on nights and weekends or even a non-paying internship in the industry you want to enter.
You also need some basic business knowledge so you can handle marketing, sales, operations, and bookkeeping all on your own. Even if you're hiring an outside bookkeeper, you should understand basic accounting principles so you can keep tabs on your money.
6. There is a proven market need for your product or service.
You think your business idea is the best thing since sliced bread, and your family and friends think so, too. Unfortunately, that's not the foundation of a successful startup. The number one reason businesses fail, according to CB Insights, is that there's no real market need for what they sell. To start a business, you need to prove that people who don't know you will actually buy what you sell.
Market research will help you identify your target customers, the problem your product or service solves for them, and the price they're willing to pay for it.
Are you planning to start a business because you're sick of the long hours your job requires? Don't expect a break when you start your business. Entrepreneurs are notorious for poor work-life balance. According to The Alternative Board, 85% of small business owners work more than 40 hours a week.
Many entrepreneurs refer to their businesses as their "baby," and like a new parent, a new business owner shouldn't expect to get much sleep for the first few years.
8. You're passionate about your idea.
Most successful entrepreneurs are driven not by money but by the desire to make an impact, according to a Startup Genome study of 650 successful companies. When you're sacrificing personal time, money, and energy for your new business, you'll need a passion for what you're doing to keep you motivated.
9. You're comfortable taking calculated risks.
Entrepreneurs are risk takers—that's probably why so many well-known entrepreneurs share a fascination for fast cars, small planes, and space travel. You must be willing to embrace risk in order to start a business—but you shouldn't be foolhardy about it. Before taking a big risk, successful entrepreneurs assess possible outcomes so they know what they're getting into, and only take a leap if the odds are in their favor.
And a warning sign that you're

not

ready
You're not ready to become an entrepreneur if you're not willing to listen, learn, and change. Entrepreneurs tend to be stubborn, which can be both their salvation and their downfall. If you're too stubborn to listen to advice from partners, mentors, or customers, your chances of success are slim. Of course, you don't want to bow to the whims of everyone who has an opinion, but you should be willing to take constructive criticism and use it to improve your business. You'll probably need to pivot your startup at some point in order to succeed. (Problems with pivoting destroyed 17% of the startups in the CB Insights survey.)
But if you're passionate about your original vision and you're also willing to listen to what your customers want, you might just be able to get your business off the ground.
(Disclosure: SCORE and the Los Angeles SBDC are clients of the author's company.)
This article originally appeared on JustBusiness, a subsidiary of NerdWallet.