Startup Funding: What It Is and How to Get Capital for a Business
Types of startup funding typically fall under the categories of self-funding, investors and loans.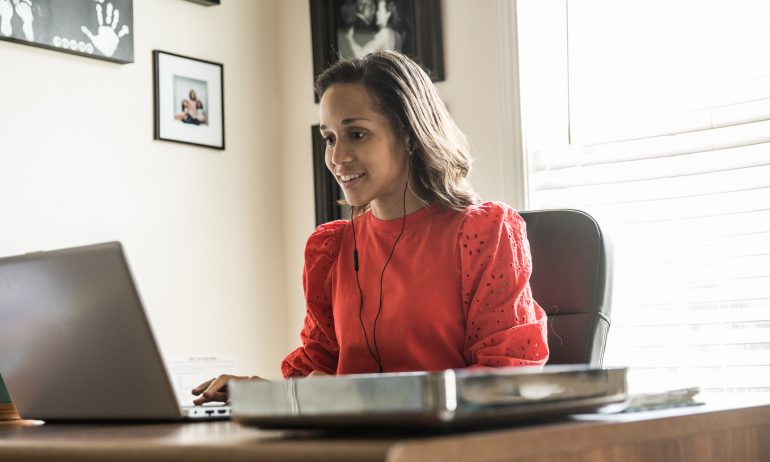 Many or all of the products featured here are from our partners who compensate us. This influences which products we write about and where and how the product appears on a page. However, this does not influence our evaluations. Our opinions are our own. Here is a list of our partners and here's how we make money.
Startup funding, or startup capital, is money that an entrepreneur uses to launch a new business. The money can come from several sources and can be used for hiring employees, renting space, buying inventory or other operating expenses that help a business get started.
How do startups receive funding?
Securing startup funding can be challenging, especially if you're hoping to work with a traditional lender. Banks can be particular about whom they lend small-business loans to and usually want to see high sales volume, cash reserves, at least a year of business history and strong credit. Many new businesses can struggle to meet a bank's strict lending requirements.
However, there are plenty of startup business funding options available outside of banks and more traditional lenders. Knowing your financing needs and business goals will help you choose the right type of startup funding.
Startup capital can take many forms, but generally it's money that falls into one of three categories: self-funding, investors and loans.
Self-funding: If you have enough personal savings, you may choose to self-fund, or bootstrap, your startup. Funding your startup with your own cash — or with your retirement savings, if you use a vehicle like a ROBS — helps you retain full control of your company (unlike with investors) and avoid paying interest (unlike with loans). The downside is the possibility of losing your savings if your business fails.

Investors: Angel investors and venture capital firms look to invest in startups with high growth potential. This form of startup funding doesn't involve monthly payments; however, it will likely require you to give up partial ownership of your company. Some investors will want to take an active role in the decision-making process if they fund your business idea, while others will take a more hands-off approach.

Loans: Small-business loans allow you to retain full ownership of your startup; however, you'll start repaying the loan — plus interest — immediately. Most traditional lenders, such as banks, will lend only to established companies with strong financials. As a startup, you may have to look to other sources, such as online lenders.
with Fundera by NerdWallet
Types of startup business funding
Within the three buckets mentioned above, here are some more specific types of funding for startups.
The U.S. Small Business Administration offers several loan programs, some of which cater specifically to startups. One such program is the SBA microloan, which can provide up to $50,000 for working capital, inventory, supplies, furniture, fixtures, machinery or equipment.
Private and nonprofit lenders also offer microloans to startups that may not qualify for a standard business loan. These lenders tend to support minority or traditionally underserved small businesses. Microloans usually come with favorable terms, and making payments on time can help you build your credit — which, in turn, can make it easier to obtain more financing in the future.
If more traditional lenders aren't an option, family loans may help fund your startup. While these loans may come with little (or no) interest, they can be costly if they begin to affect your personal relationships. Putting the terms in writing can help set clear expectations for both parties, as well as make sure everyone understands and accepts the risks involved.
4. Personal business loans
Personal business loans can be a solid option for those with strong personal finances. Loan amounts may be smaller and terms may be shorter than traditional business loans, but most are funded within a week of approval and, depending on your credit score, can have lower interest rates than other financing options. Just be sure that your lender has no restrictions against using a personal loan for business purposes.
Venture capitalists tend to invest only in high-growth companies, because there's a significant amount of risk involved. If the startup doesn't succeed, the investor won't see a return on their investment. Most venture capitalists want, at minimum, a seat on the board of directors of any company they're financing. However, some will want even more ownership.
Startup business grants can be hard to get (competition is high), but if you can secure one, you're looking at free money for your startup. You don't need to pay grants back or pay interest on them like you would a loan. If you fall into a niche group —such as female, veteran or minority business owners — you may have better luck finding a grant for your startup.
Crowdfunding allows entrepreneurs to raise money for their businesses, typically through an online campaign. To incentivize donations, you can offer gifts to those who donate to your campaign (such as a free product), but you can also design the campaign to fit your needs and budget.
When used responsibly, business credit cards can temporarily provide startup funding. If you need short-term financing for key purchases, a 0% introductory APR credit card can be especially useful. However, be sure you have a plan to pay off your balance before the introductory offer expires and the variable APR sets in.
Follow these five steps to fund your startup:
Identify how much funding you need. If you want to finance a large, one-time purchase, a business credit card might be the right move. If you're looking for substantial capital, an investor might make more sense. Calculate how much money you need before you start submitting applications or reaching out to your network.

Write a business plan. Many lenders and potential investors will require a business plan. This document should outline your business model, funding needs and how you plan to turn a profit, among other things.

Compile key documents. These can include business and personal tax returns, bank statements, business financial statements and any legal documents relating to your business (such as articles of incorporation, a commercial lease or profit and loss statement).

Decide which type of funding is right for you. Do your research to make sure you understand which type is best for your business and then target your applications accordingly.